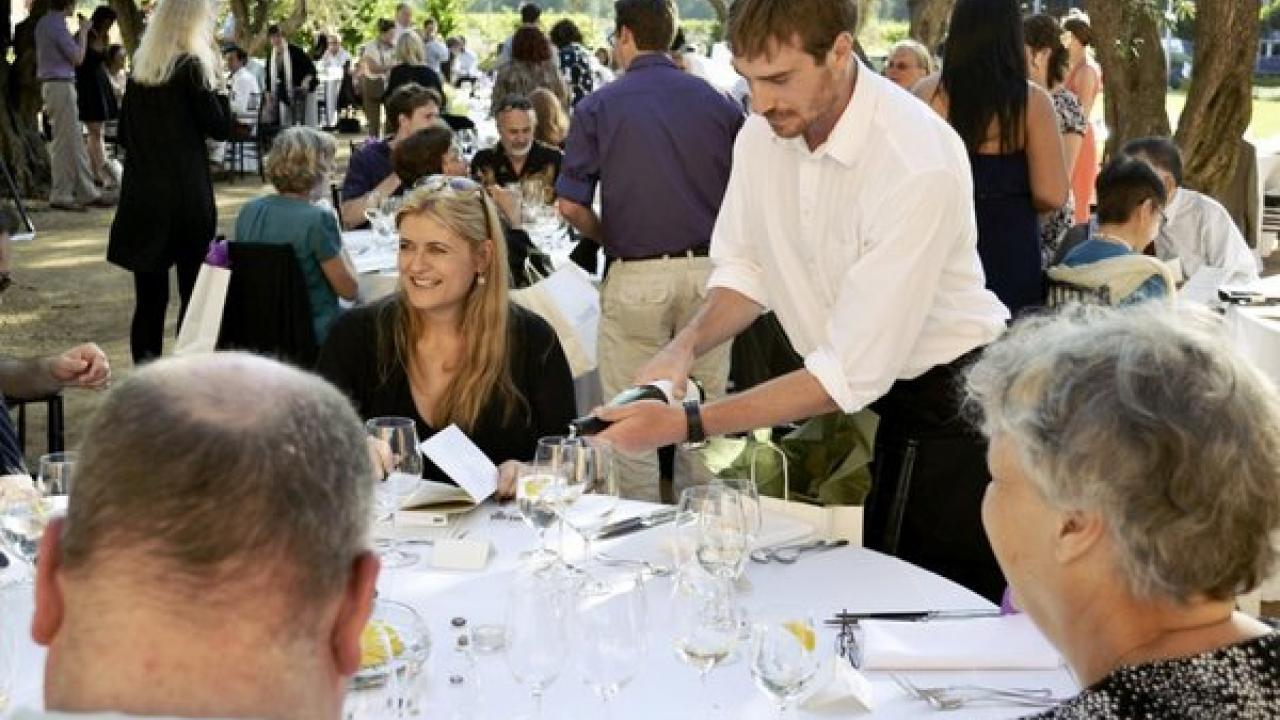 The Davis Enterprise - The 15th annual Winkler Dinner, a fundraiser for the UC Davis viticulture and enology department, is planned for Saturday, May 16, in the olive grove at the Robert Mondavi Institute for Wine & Food Science on campus. 

Viticulture and enology students stage the dinner annually, with all proceeds to support their activities throughout the year, including educational wine-tastings, immersion trips to various wine regions and the DEVO International Fellowship, which is granted to a student to work a harvest abroad. Previous recipients of this award have worked at wineries in France and Australia. 

Individual chefs prepare the five-course dinner, with each course paired with donated wines. Live and silent auctions as well as live music complete the evening, which begins at 6 p.m. 

Tickets, at $150 each, are limited. For more information, visit devo.ucdavis.edu for tickets or more information.
Category