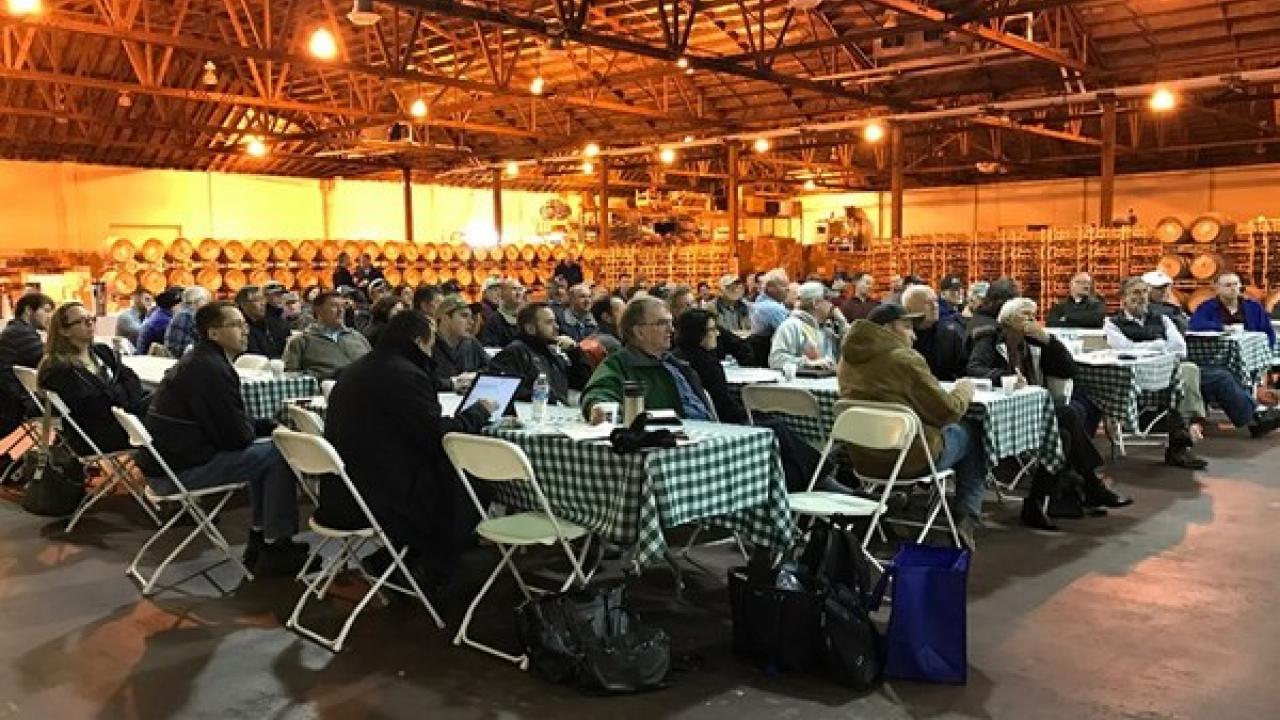 The past couple of months have been quite busy for the extension team at UC Davis.  We had three On the Road programs in four weeks!  The first program took place in Lodi on February 28, 2017.  We'd like to thank Constellation Brands and the folks at the Woodbridge Winery for hosting our event in their barrel room.  In addition, we'd like to thank the Lodi Winegrape Commission for providing food and beverages for this meeting and for helping to get the word out. The topics presented were focused on grapevine disease and virus prevention, management, and detection.  The program was well attended, with about 100 attendees.  John Roncoroni, Maher Al Rwahnih, Kari Arnold, Monica Cooper, Neil McRoberts, and Anita Oberholster were the speakers for the program.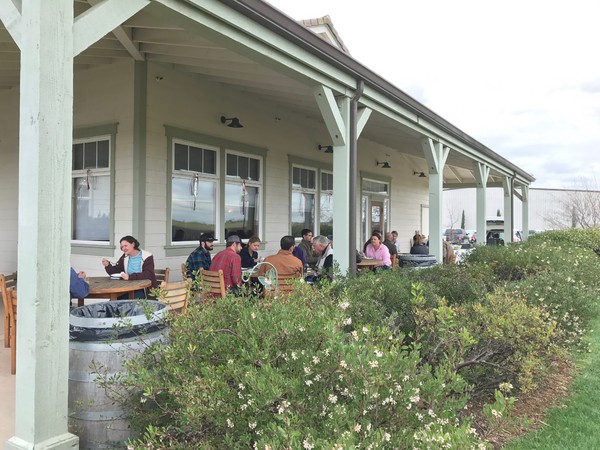 Our next On the Road event was in Paso Robles on March 20, 2017, at J. Lohr Vineyards and Wines.  We'd like to thank Jerry Lohr and the team at J. Lohr Vineyards and Wines in Paso Robles for their hospitality!  The program was well attended with about 70 people in the audience.  A few of the topics presented include: "Winery wastewater reuse in wine grape production" presented by Anita Oberholster, "Grapevine red blotch disease: the virus, its spread, and a vector" presented by Frank Zalom, and "Preventative management of grapevine trunk diseases" presented by Renaud Travedon.   In addition, we introduced our newest faculty member, Ben Montpetit.  At the end of the program, we provided lunch so that those in attendance would have time to ask further questions, voice concerns, and visit with fellow local wine industry professionals.
The third On the Road event of 2017 took place on March 24, at the Yountville Community Center in Napa.  It rained heavily all day, making it the perfect day to attend an educational seminar.  There were about 70 people that attended.  Andy Waterhouse spoke about Micro-Oxygenation, then Kerri Steenwerth and Anita Oberholster gave back-to-back talks on "Winery wastewater reuse in winegrape production" and "The impact of recycled winery wastewater on grape and wine composition".  Kaan Kurtural talked about the shade cloth trials at Oakville, Dave Smart talked about using leaf nutrient transport analysis to look at the GRBaV Virus, David Block gave a Department of Viticulture and Enology Update and we invited Ben Montpetit, our newest faculty member, to talk about his background and future research plans.  Attendees enjoyed a nice lunch during which they had time to discuss issues, opinions, etc. with UC Davis Viticulture and Enology faculty and each other.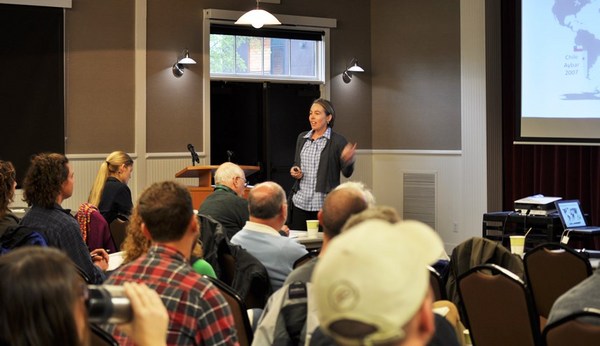 Category