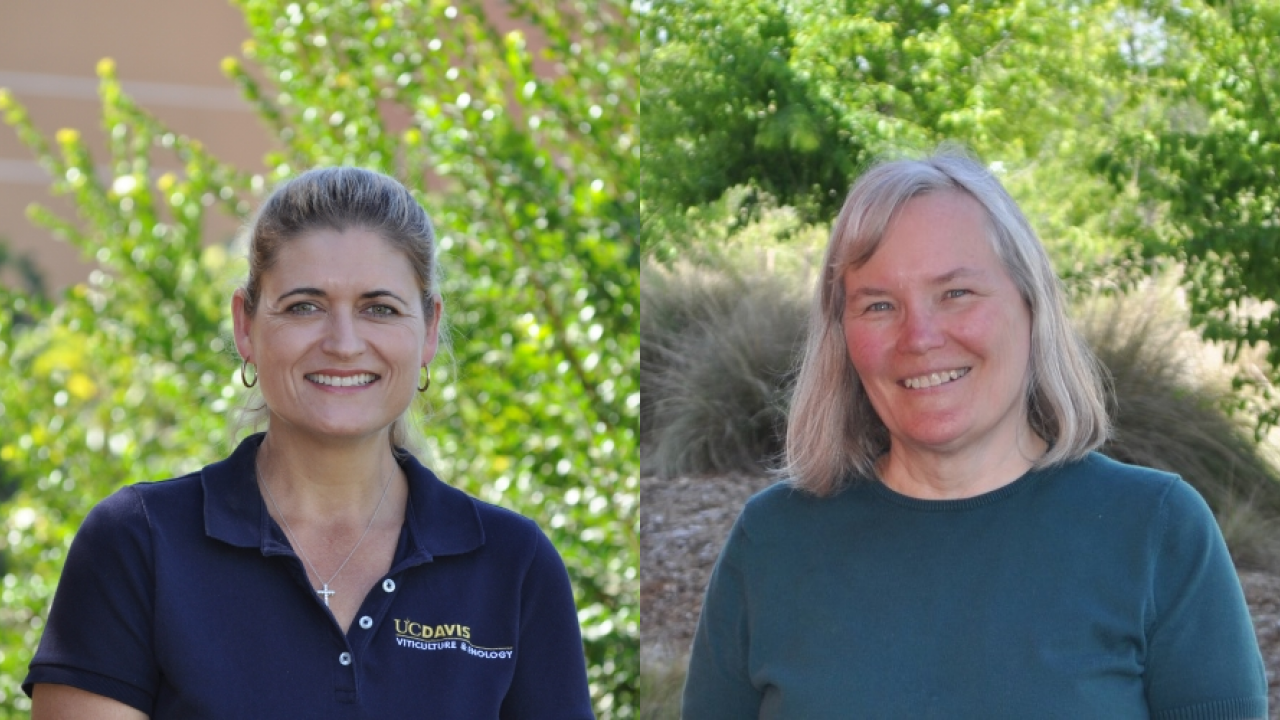 Anita Oberholster, UC Davis Cooperative Extension specialist in enology, is listed among the Wine Business Monthly's 2018 list of the 50 most influential leaders in the wine business. Retired professor Linda Bisson was listed as an influential leader in the magazine's "Hall of Fame."
The magazine acknowledged Oberholster, who joined the Department of Viticulture and Enology in 2011, for "making wine research useful." Her research focuses on the influence of viticultural practices and environmental factors on grape ripening and wine quality.
"Oberholster has been effective in keeping current with fellow researchers and getting new research findings into the hands of practitioners who can make use of it," Wine Business Monthly wrote.
"This is a big deal, as Anita has only been with our department for seven and a half years," said professor and department chair David Block. "She is clearly having a huge impact on the wine industry through her research and extension activities."
Professor Linda Bisson, who retired from UC Davis in 2017, advanced knowledge about fermentation through her research and shared it with industry through extension courses and professional organizations. Most of the teaching material she used for the UC Davis Extension winemaking class can be found on the department's website.
"Her research in yeast genetics is a scientific legacy that will not be surpassed easily," the magazine stated.
Block noted there were quite a few alums and friends also on the list. Contact www.winebusiness.com for more information about industry leaders in the wine business.
Category