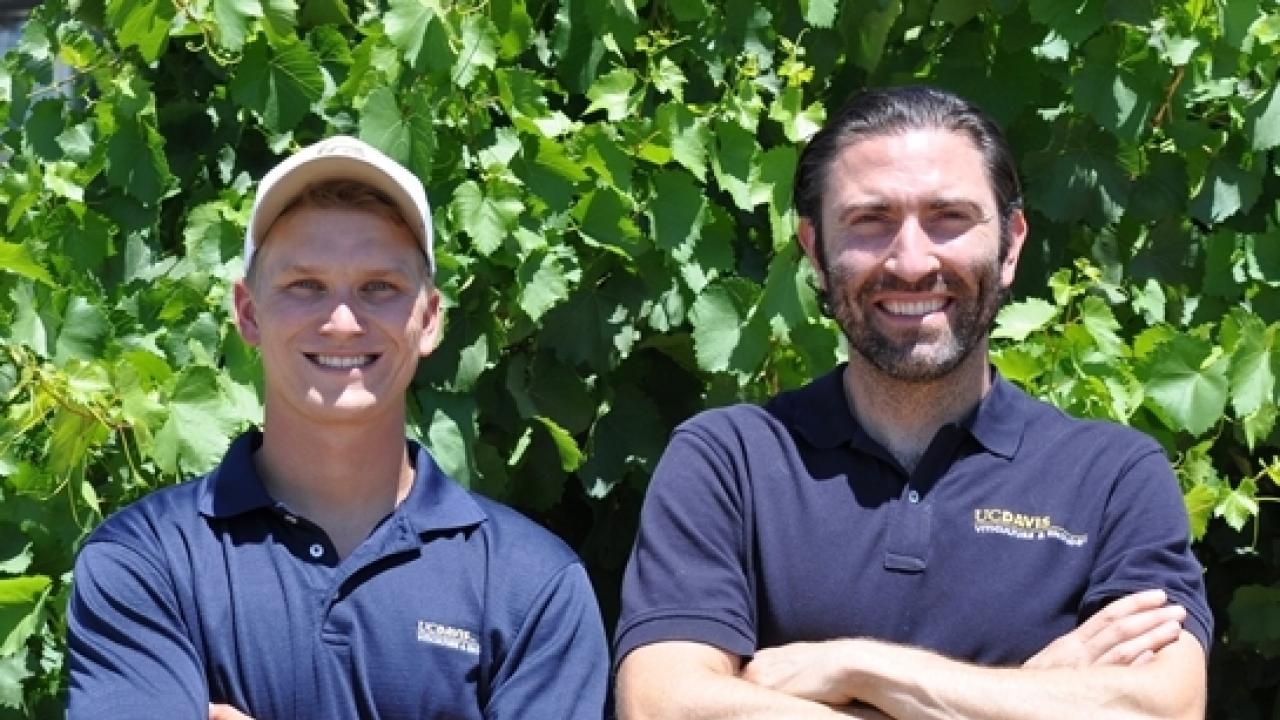 Harvest 2017 is now upon us. In the past two weeks, the winery has processed a little over 11 tons of fruit, mostly Chardonnay that will be used in the wine production classes this coming year. Dr. Walker's Pierce's Disease trials are also starting to trickle in as well. This looks to be another record year of activity in the winery. In general, harvest appears to be "on time". Last year's July harvest was the earliest on record for our winery. It's nice that our summer season could be pushed out a couple more weeks. There is now much work to do! 

There are a few staffing changes in the winery. Melissa Pellini left August 1st to spend more time with her newborn, Anna. We will miss her greatly. She contributed significantly to the successes in the winery over the last two years. We wish Melissa the best! 

In June we weclomed Spencer Falor-Ward as the department's enologist. Spencer is a recent graduate of our Master's program. Spencer's new role in the winery as enologist is to support winemaking logistics from crush to bottle. 

In the vineyard we welcomed Nathan Kane, another recent Master's program graduate. Nate will be taking on the management of both the campus and Oakville vineyards. This is no easy feat, but since Nate came on July 1st, he has embraced the role and the vineyards are looking great! 

Rounding out the harvest team are a bevy of student interns; Ricky Lowdermilk, Victoria Gill, Jordan Axe, Simona Han, Elisa Bargetto, Paige Augello, Austin Becker, Colleen Grainger, Andre Sabala, and Rita Postoronca. 

We are still seeking a temporary replacement for Melissa and hope to fill that role in the next couple of weeks. We appreciate your patience as we are still training our staff to be able to give the fullest support to all the teaching and research projects that are scheduled. 

For any questions or requests related to the winery, please reach out to me via email or phone and I will do my best to provide you with answers or resolutions. With that said, let the harvest begin!
Category