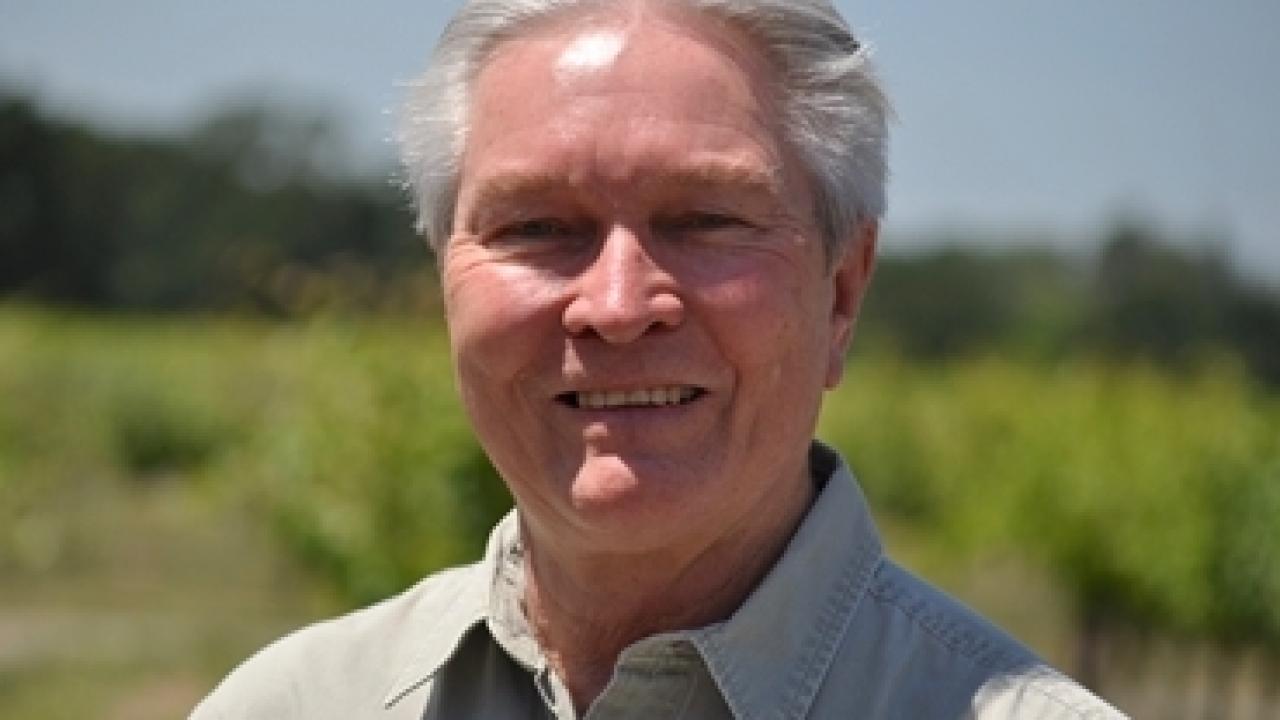 On March 22, the Department of Viticulture & Enology presented a special program dedicated to the career and contributions of Professor Doug Adams, who has recently retired from the department after more than 30 years.  The program was entitled "Optimizing Mouthfeel and Flavor: Tannins, Phenolics and Wine Quality", which was the focus of much of Doug Adams' latest research.
Dr. Adams, along with his then-doctoral candidate, Jim Harbertson, developed the Adams-Harbertson Tannin Assay, which is the first user-friendly, yet highly accurate method to measure phenolics as they are related to grape and wine quality.  Thanks to this work, it is now possible to track these compounds much more quickly so critical production decisions can be made in a timely fashion, using phenolic development as a guide to eventual wine quality.  It has become a very valuable tool in red winegrape growing for determining maturity on the spot for harvest, and also in the winemaking process when production decisions must be made quickly to maximize color and tannin.  
Presenters included Doug Adams, Jim Harbertson and several faculty and professional winemakers, who presented on topics related to the practical vineyard and winery applications of tannin and color management, and how the research and teaching of Dr. Adams has impacted our industry. The program was followed by a wine celebration, complete with some of California and Oregon's finest wines, dedicated to Doug Adams.
Category