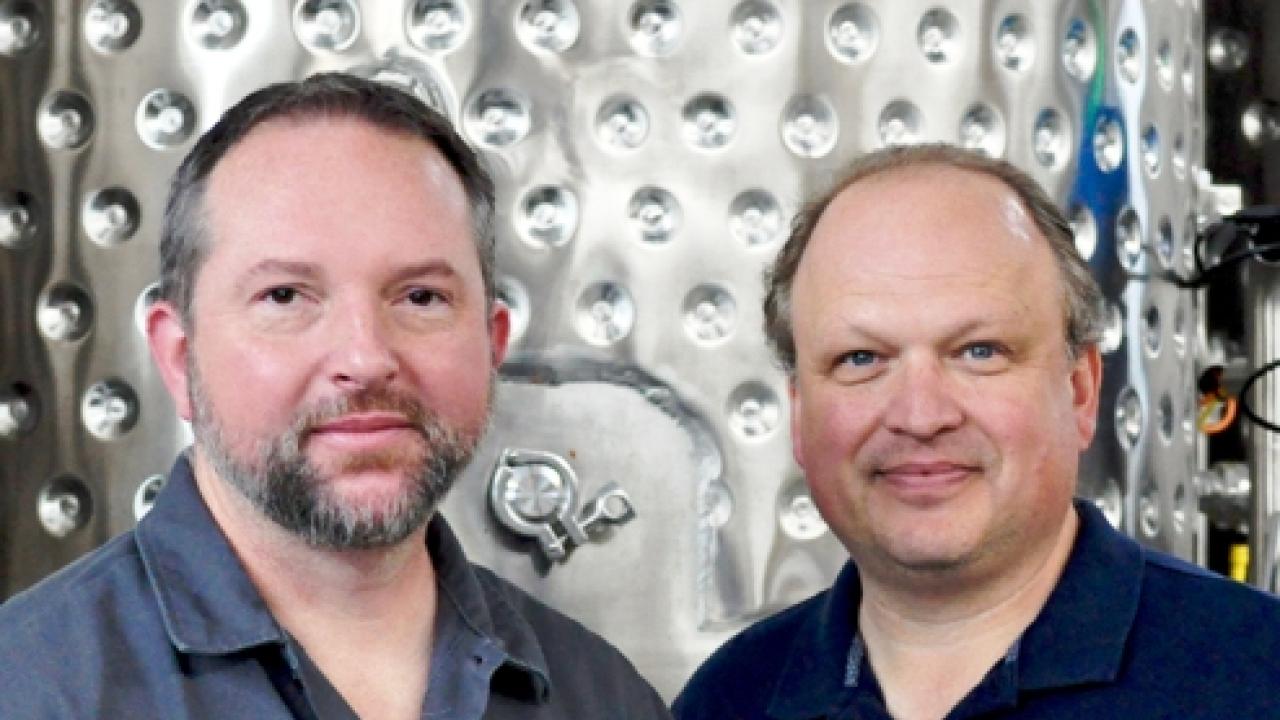 VEN winery leadership has at last rounded out the helm!  We welcomed Eric Hanson, Assistant Winemaker, in the Fall, and Ryan Leeman, Cellarmaster to our department in March.
Eric comes to us from Smith-Anderson Wine Group in Napa, where he served as head winemaker. His first career was as a research chemist in the pharmaceutical industry where he worked for 10 years trying to invent cures for cancer, HIV/AIDS, and other debilitating diseases. Deciding to transition into winemaking, he attended UC Davis where he graduated at the top of his class in 2013. In his role as Assistant Winemaker he is responsible for managing the winery team, facilitating the winemaking side of research projects, and teaching students the art and science of making wine. Coming in when he did, in September of 2017, was a challenge as crush was underway.  He had to quickly familiarize himself with the facilities while keeping up a frenetic pace of processing fruit for fermentation. After eight months, Eric feels that he finally has settled into his dream job. As he says, "My work combines everything I could want in a vocation: making wine, being on the forefront of ground-breaking research, and passing on my knowledge and experience to the next generation of great winemakers and scientists".
Ryan Leeman was hired in March 2018 as the Cellarmaster.  Before joining the VEN staff, Ryan worked in Napa for 6 years.  His most recent winemaking position was as Associate Winemaker at Crocker & Starr. Ryan has a Food Science degree from Cornell University with a focus on wine and cheese. Over the past 22 years, Ryan has worked in the wine industry in New York, Washington, and California. Ryan's role is to assist winemaker Chik Brenneman and Eric, the new assistant winemaker, in overseeing and participating in all wine-making functions.
Recently, they've been busy bottling. Once bottling is complete they will prepare the winery for Harvest 2018.
We're glad to have Eric and Ryan on board!
Category