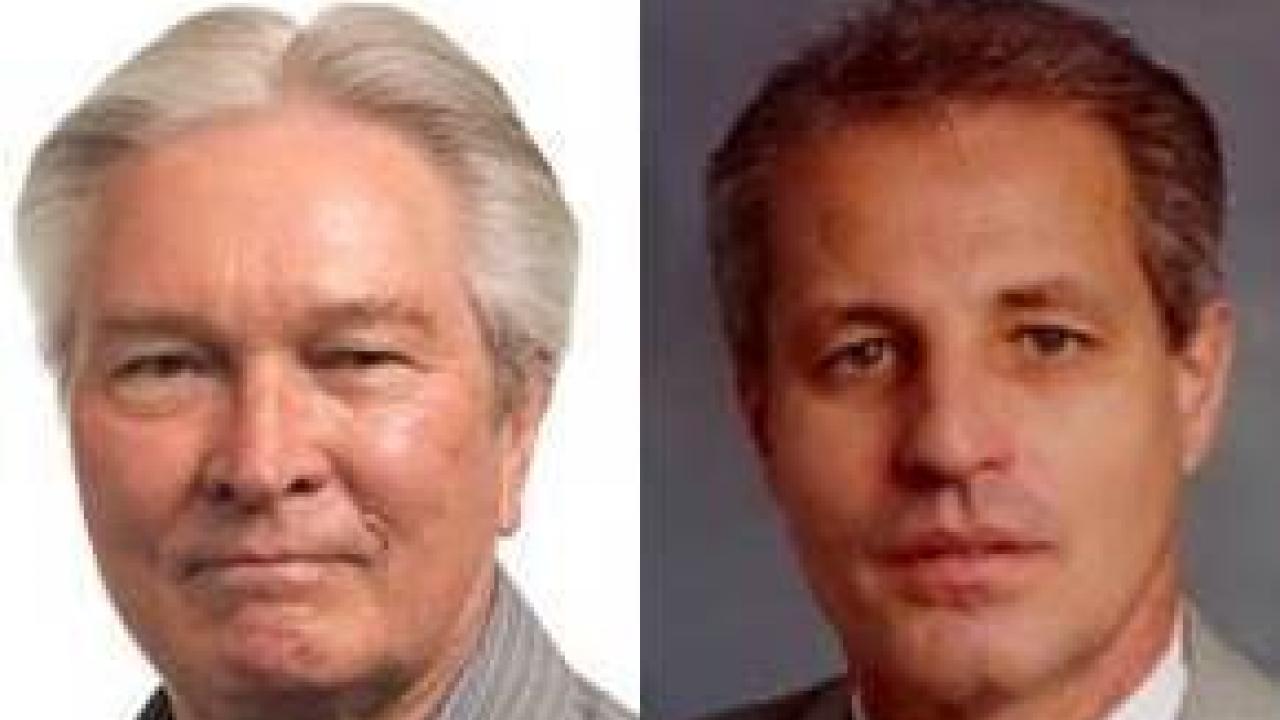 In June, we had three retirements in the Department of Viticulture & Enology: Doug Adams, Mark Matthews and Paul Green. 

Professor Doug Adams worked almost exactly 30 years in the department. His research has spanned both viticulture and enology. His lab has pushed the frontier of fast, meaningful phenolic measurements that correlate well with the sensory properties of the finished wine, facilitating a better understanding of skin and seed extraction in red wine fermentations. Doug's teaching has included both large GE classes like VEN 3 and small, graduate level classes on berry physiology and biochemistry. He recently received the American Society for Enology and Viticulture's (ASEV) highest honor, the Merit Award. 

Professor Mark Matthews had been in the department 33 years. Mark has performed cutting edge research in the area of water relations and transport in grapevine, along with work to understand the effects of vine physiology and berry size on red wine characteristics. Along the way, he and his collaborators have invented or adapted new, innovative means of making necessary measurements to obtain answers to their scientific questions. Mark has been responsible for teaching a generation of students the details of vine physiology, along with leading a great books-style discussion class of wine-related texts. 

Staff member Paul Green joined the department 34 years ago. Originally working in the vineyard, Paul moved to the winery a little over 20 years ago, first assisting Ernie Farinias and then Chik Brenneman. Not only has he helped with countless research projects and VEN 124L sessions over the years, but he also helped Chik set up our new winery and make wines used in many of our courses and extension classes. 

Please join us in wishing them all a long, happy, and healthy retirement! 
Category