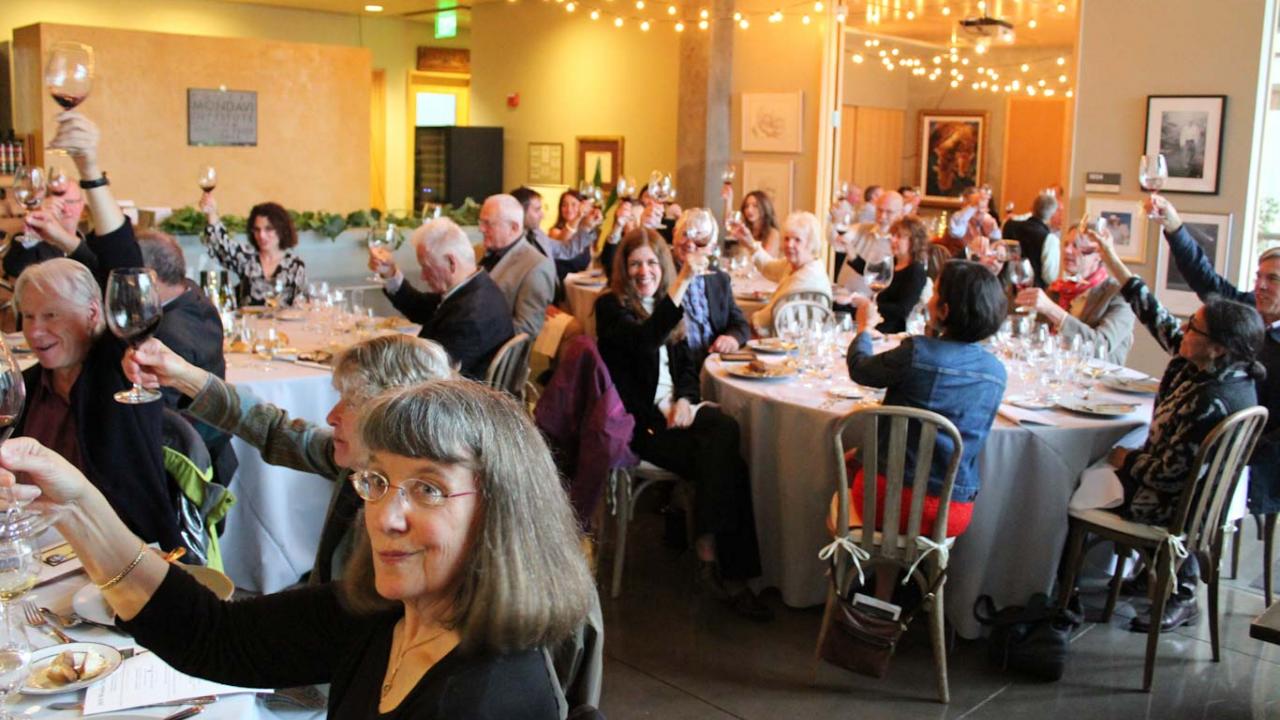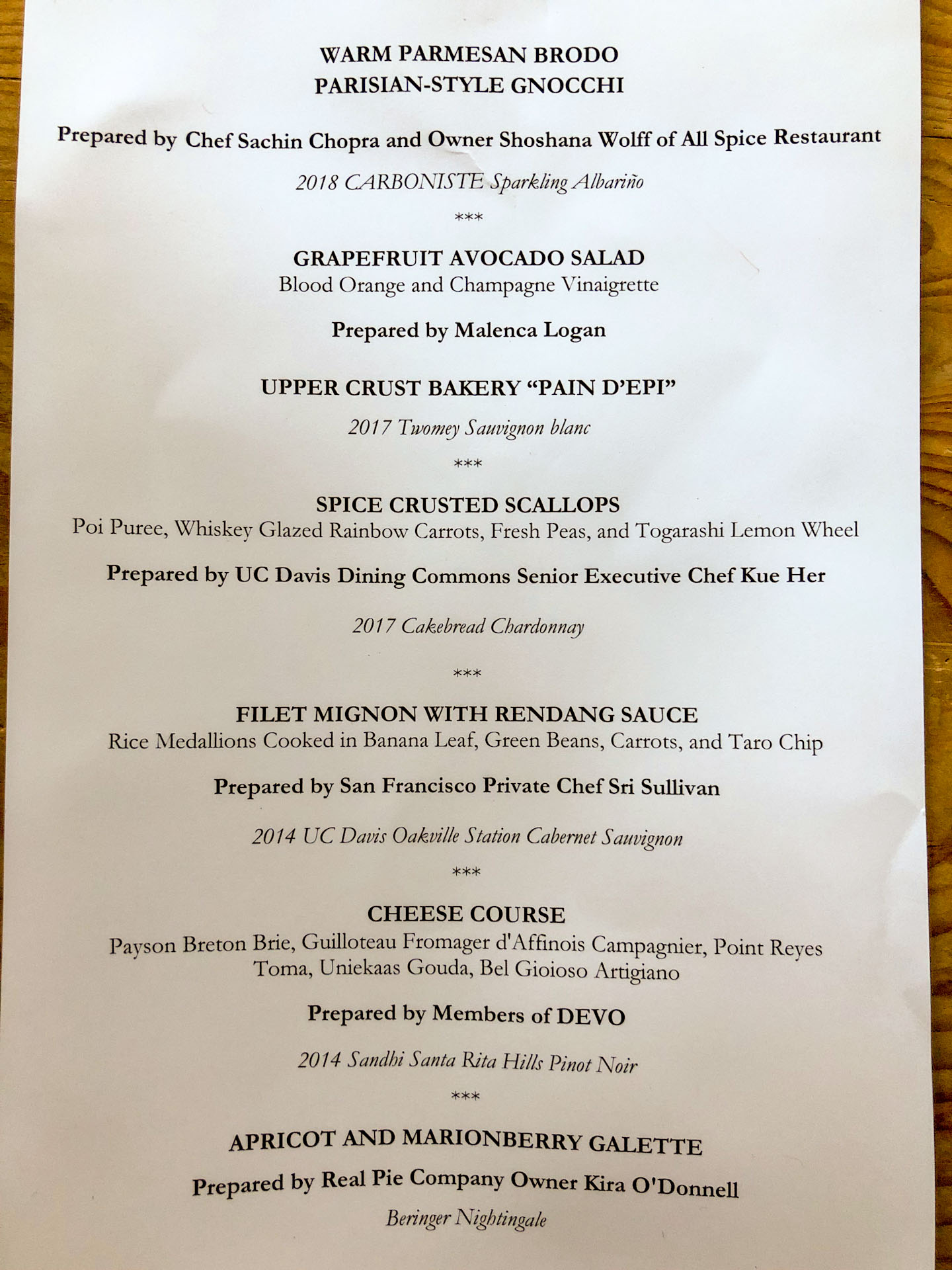 The Winkler dinner at the Robert Mondavi Institute for Wine and Food Science is the Davis Enology and Viticulture Organization's (DEVO) most important event of the year. As DEVO's only annual fundraiser, proceeds support all of the activities the students do throughout the year such as educational wine tastings, immersion trips to various wine regions, and their DEVO International Fellowship.  This relatively new scholarship is granted to one outstanding undergraduate and one outstanding graduate student wishing to work abroad.  Last year's recipients went to New Zealand and South Africa.
The Winkler Dinner consists of five courses; each prepared by individual chefs who donated their time, and paired with a wine that is also generously donated.  The dinner is accompanied by live and silent auctions and live music and is usually held in the serene setting of the Robert Mondavi Institute's Good Life Garden.  This year provided some unique challenges, not the least of which was rain.  The students had to quickly figure out how to hold the event indoors.  As you can see from the photo, they did a great job! 
The students would like to thank the chefs and wine companies who donated time and product to the event, along with all of the people who made this evening the success that it was!  DEVO raised over $20,000 to help their fellow students learn as much about the wine industry as possible.
---
Category