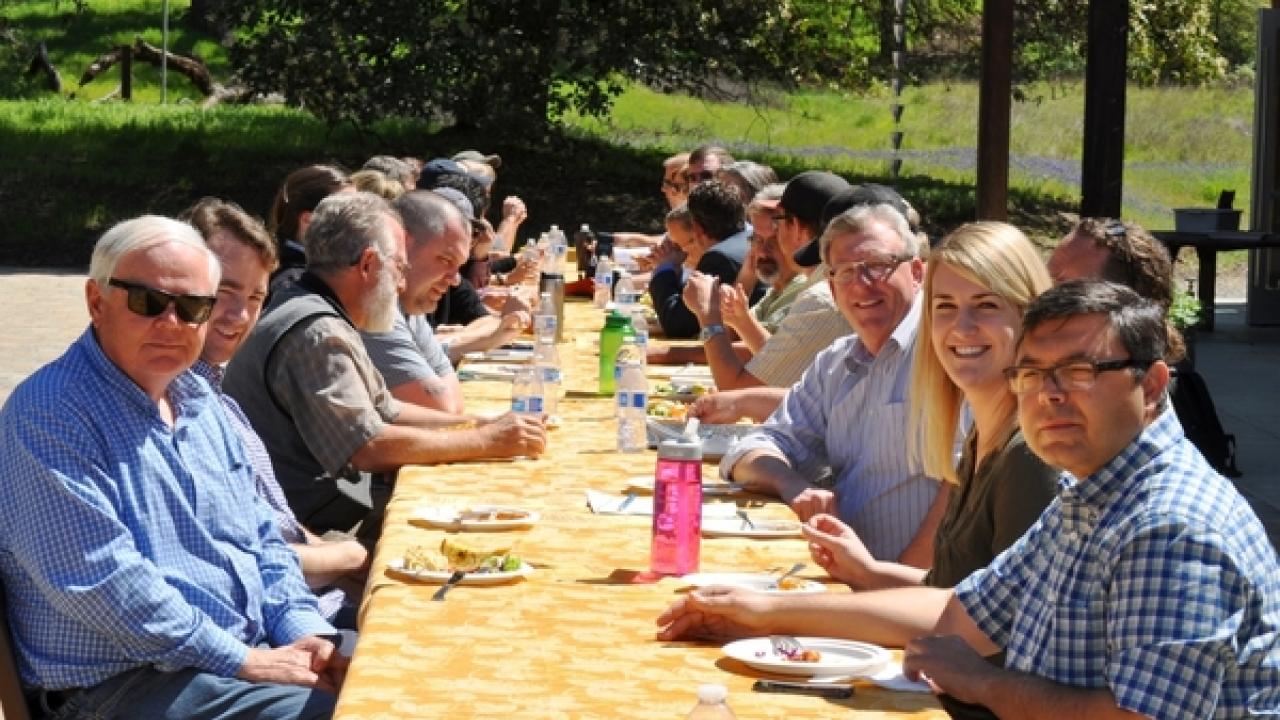 The speakers were similar to those of our On-the-Road event in Sonoma, except that Anita Oberholster spoke about the Impact of Cap Management, Barbara Blanco spoke about the Impact of Microbial Activity on Grape Berry Ripening and Composition (replacing Sue Ebeler) and Glenn McGourty reported on new developments in frost protection and weather monitoring. 

The audience asked good questions and almost everyone stayed for lunchtime discussions outside on the patio. 

We'd like to thank Glenn McGourty (Viticulture Farm Advisor, Mendocino and Lake counties), Hannah Bird and Ryan Keiffer for their help in making the day run smoothly!
Category