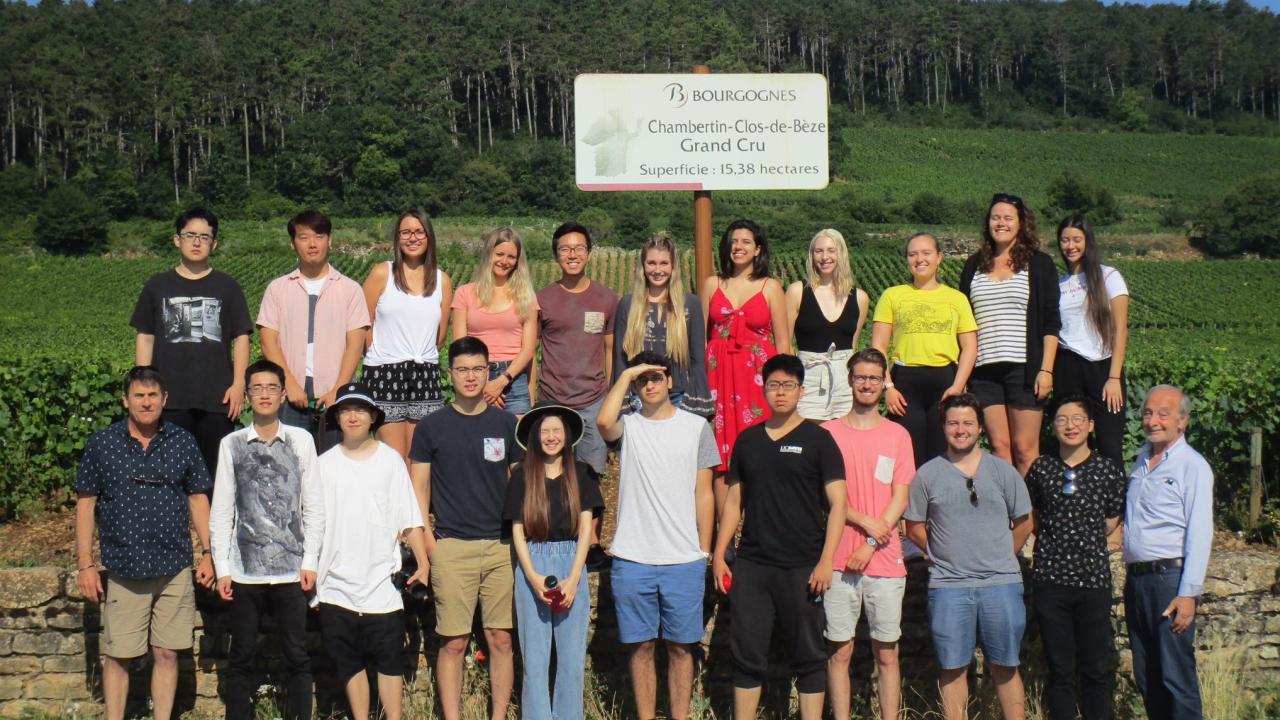 One of the Department's more popular courses for non-majors and a required course for majors is VEN003, also known as Introduction to Winemaking. The curriculum includes an overview of the history of wine, viticulture, fermentation, winery operations, the physiology of wine consumption, wines produced in California and other major wine-producing regions and finally, the sensory evaluation of wine. Throughout the regular academic year, the course is taught to hundreds of UC Davis students, who want to learn more about wine. 

Since 2004 the Department of Viticulture and Enology, in conjunction with UC Davis Summer Abroad has offered the course during the summer session in France. The class size is small, generally a maximum of 26 students are allowed, and all UC Davis majors and students from outside universities are eligible to apply. VEN faculty have presented VEN 3 in an academic setting with a longtime associate of the department, Professor Emeritus Pascal Durand, from the Université de Borgogne in Dijon. 
To reinforce the academics, this year the students embarked on a series of field trips to wine producing regions of France and Germany.  On the field trips, the students interacted with local wine producers from both small and large wineries. Most of the visits included a wine tasting and discussion of the wines and what makes that particular wine or wine region unique. The class is not all about wine, other visits are arranged: including to olive oil producers as well as distilleries for both lavender and wormwood. In addition, students are introduced to the culinary and cultural experiences of France and its long history dating back to Roman times. 

Many students comment at the end of the course that it is going to be a course that they will remember for the rest of their lives. In addition to the technology and geography of production, wine has cultural, historical and health aspects associated with it. This means that students from all disciplines find a point of contact and identity in the class material. 
Category