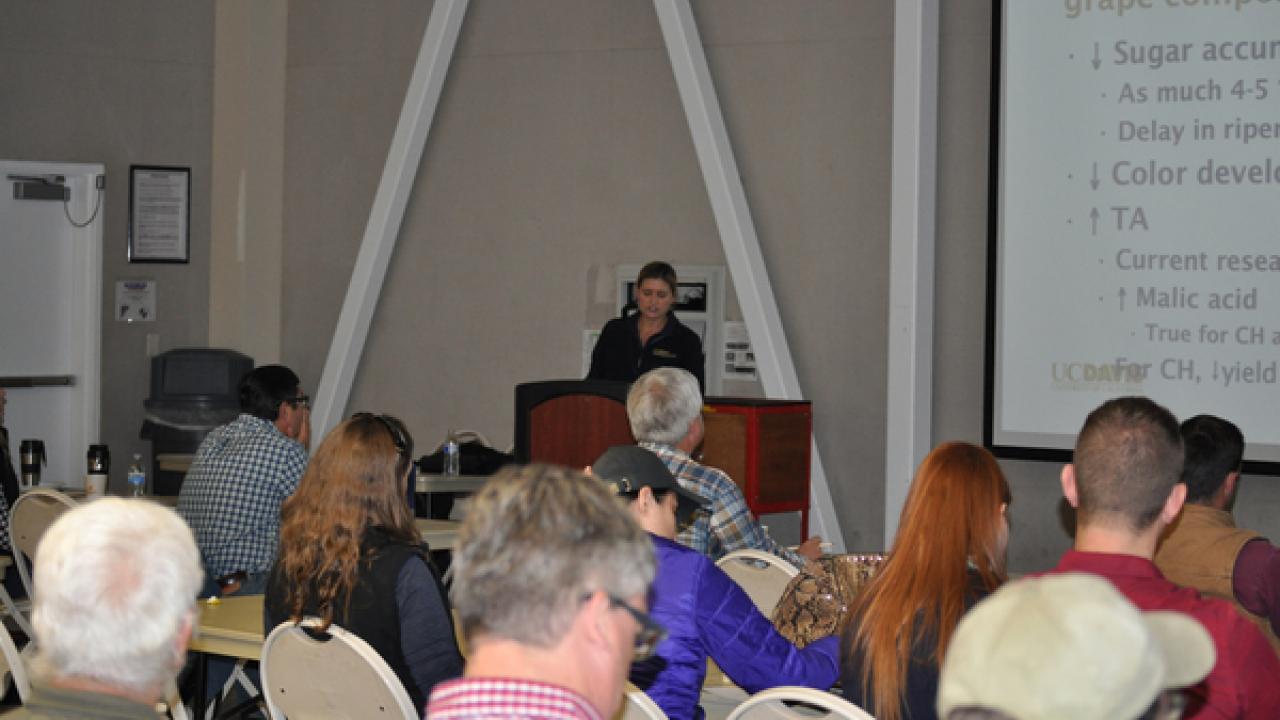 We had an intimate gathering in Madera on November 16, 2017 for our most recent On the Road event. Area Viticulture Advisor, Lindsay Jordan, started off the program talking about "Alternative wine grape varieties for a warm climate", then Anita Oberholster, Cooperative Extension Specialist in Enology spoke about the "Impact of Winery Wastewater Irrigation on Soil, Grape Nutrition, and Grape and Wine Quality". We then introduced Ben Montpetit, our new Assistant Professor and Microbiologist. 

Matthew Fidelibus, Cooperative Extension Specialist in Viticulture, presented his work on "Shade from trellised vines as a weed suppressive cropping system" and David Block, Professor and Chair of the Department of Viticulture and Enology, gave an update on "Cap management in red wine fermentations". Kaan Kurtural then spoke about "The inevitable march towards vineyard mechanization", summarizing some of the work he is doing to make vineyard work more efficient and more effective. 

After the talks, attendees enjoyed discussions over lunch, and listened to local industry professionals talk about issues they were, are, and will be facing in the future. 

For more information on upcoming "On the Road" educational events, contact Director of Industry Relations Karen Block at klblock@ucdavis.edu.
Category