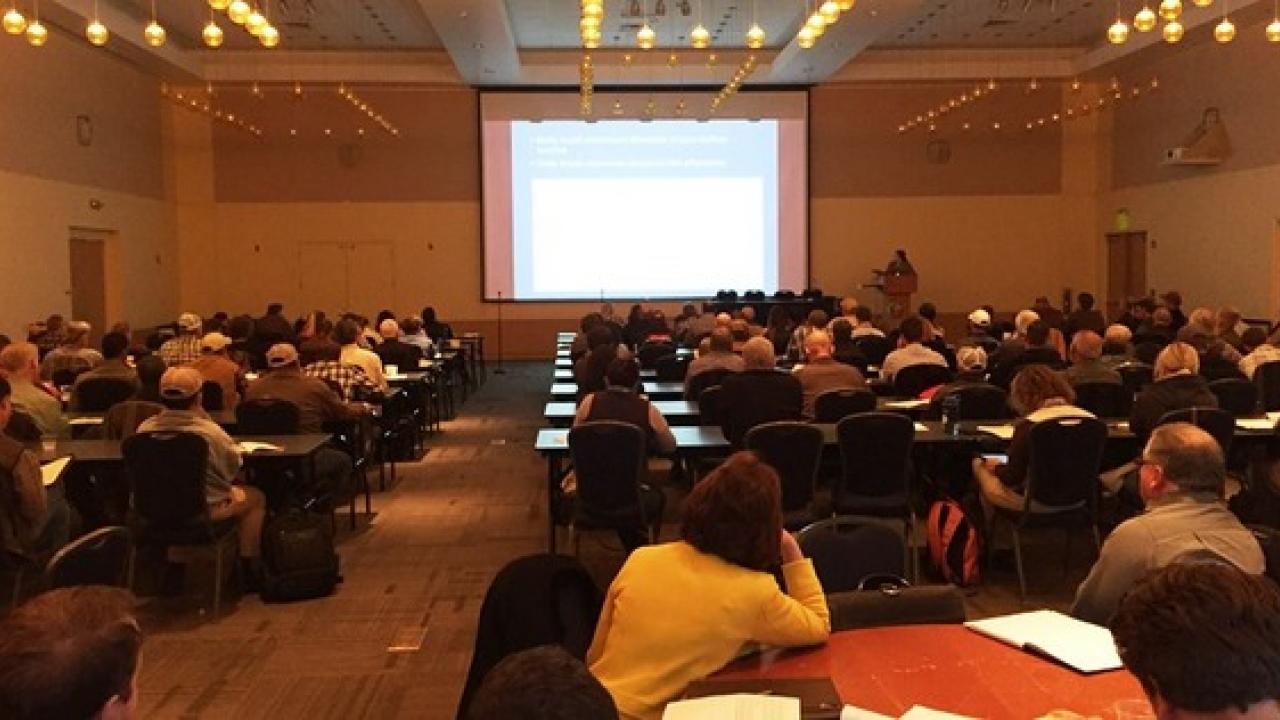 Research from all over California was reported at this symposium. 

On December 2, 2015, the Department of Viticulture & Enology hosted UC Grape Day at Davis, where many farm advisors and researchers from all over the state reported on their current research results, including the following topics: Raisin Grape Canopy Management, Frost Protection with Copper and Stylet Oil, Influence of Benchgraft and Training Strategies on Vineyard Development, State-of-the-Art Technology to Manage Vine Water Relations, New Winegrape Varieties for the San Joaquin Valley, Precision Viticulture from the Soil Perspective, and Evaluating the Potential of Hyperspectral Airborne Imaging in Management of Grapevine Leafroll Disease. 

Turnout was great with approximately 185 people attending.
Category