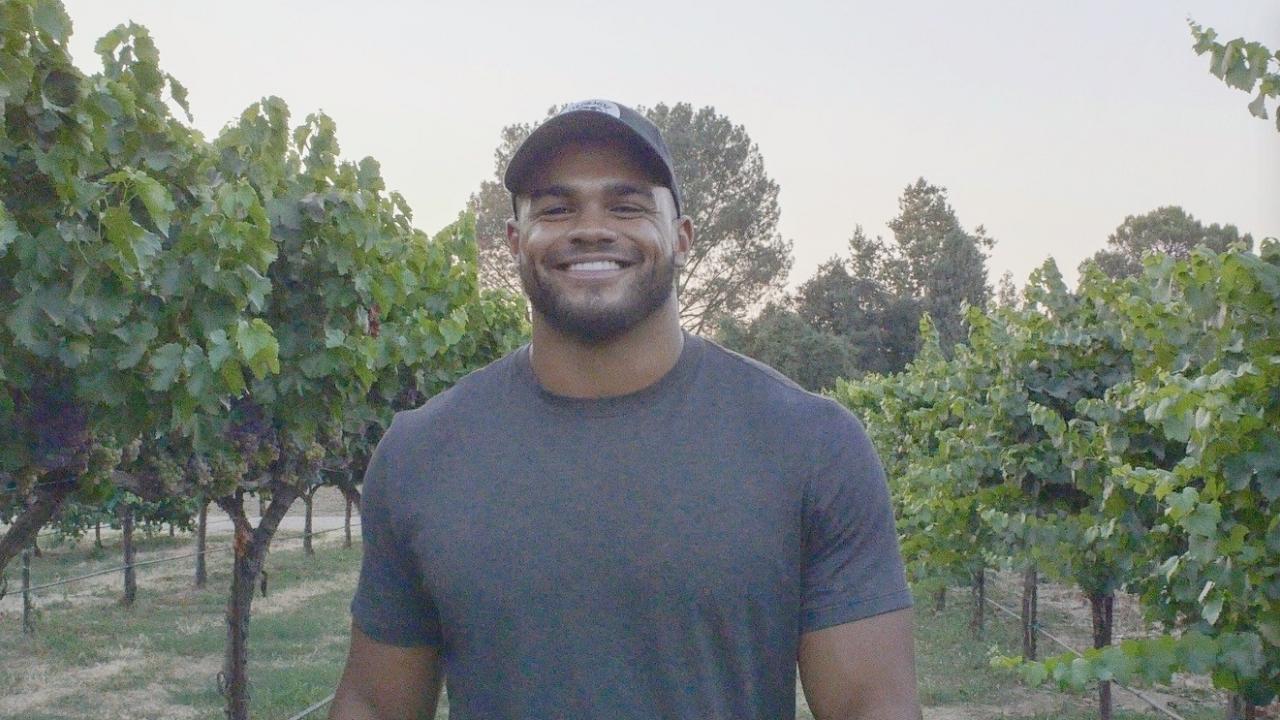 About a decade ago if you chose to visit Huntington Beach, there was a good chance you would see Derek Baljeu relaxing on the sand, surfing in the water, or hiking on the local trail. Fast forward to high school and you could find him out in the field or in the classroom. A majority of his earlier years were split between being team captain of the football team and being enrolled in a demanding business program.
Splitting his free-time between education and athletics carried over into college when he chose UC Davis as his new home. Baljeu initially enrolled as a Communication major with the hopes of pursuing a career in business. Communications seemed to be the obvious choice for him because his parents and brother all graduated with a degree in business, and currently hold careers in business, sales, or marketing. He had been exposed to the ins and outs of business since he was young; this familiarity was why it only took ten weeks into his college career to realize that route was not for him.
After taking Introduction to Winemaking with Hildegarde Heymann as a winter quarter elective, he knew he'd found something great. No more than a week after the first class, he applied to change his major. Derek heard from many people that V&E was a challenging major and he would not be able to balance it with sports, but he decided to take the plunge anyway.
After finishing the prerequisites, he decided to take some upper divisions classes. He loved how the courses were hands-on, his classmates were tight-knit, how what was taught in class carried over to his internships, and how the professors were on the cutting edge of research in their respected fields. There were lots of things to love about being in the major, but Derek does recall the hard work it required, like simultaneously typing lab reports while going over his gameplan as he travelled on airplanes to and from games for the UC Davis football team.
Time management was a skill he mastered throughout his college career, even after the school year was over. During summers he balanced more classes, internships, and training for football. His summer positions have included a winemaking internship at Jessie's Grove Winery in Lodi, working as an assistant viticulturist with Silverado Farming Company in Napa, and most recently working as a researcher at the UC Davis Oakville Station with Kaan Kurtural.
During his fifth year at Davis, Baljeu was selected team captain of the football team and pursued his Master's in Viticulture and Enology. Although both of these activities were time-consuming he also found time to take part in another winemaking venture and helped create a wine label called Color Wine.  Their goal is to create a new culture in the wine industry using a fun, beach-themed label created by famous LA artist, Shelby and Sandy, combining that with high quality wines originating in Napa County.
Although Derek is still a partner in Color Wine, he is currently an Enologist at Napa Cellars which is owned by Trinchero Family Estates. Even though he is stationed in Napa Valley right now, his position will allow him to work harvest in a number of other winemaking regions across the world. Regardless of where life takes him, Derek ultimately wants to be located in the Central Coast of California where he can make top-notch wine, and relax on the beach where his journey began.
Category