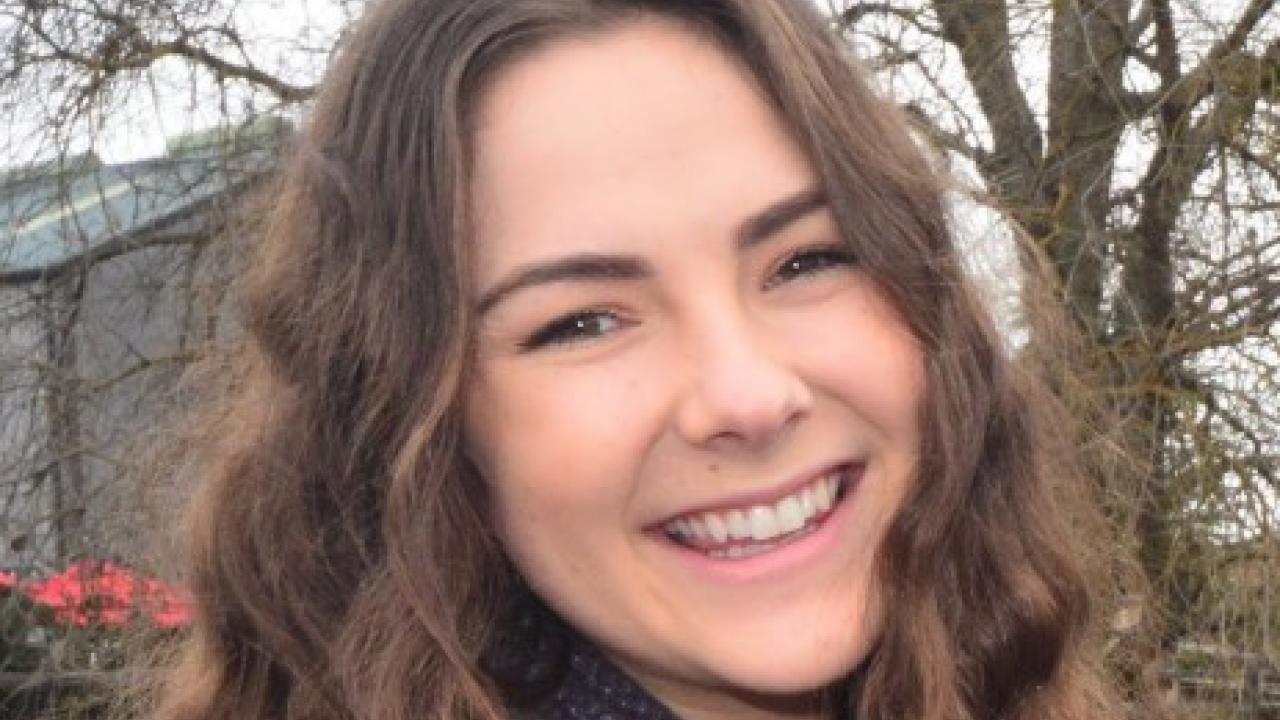 Shelby Byer is a second-year master's candidate at UC Davis. Shelby grew up in sunny San Diego with a love for the beach, cooking, hiking, and the outdoors. Though not in the wine industry, Shelby's family always enjoyed wine, and it played a central role in all family celebrations. But, pursuing a career in wine wasn't initially on Shelby's radar. 

Like many other aspiring winemakers, Shelby enjoyed the sciences. She pursued a B.S. in Biochemistry from the University of Miami. During her second year of undergraduate studies when Shelby was in Israel, she learned that winemaking was a profession. Winemaking combined creative expression with the principles of chemistry and biology, while being dependent on the unpredictability of Mother Nature. This dynamic pulled Shelby in, and she could not wait to get her hands on some grapes. 

Shelby began as an intern at Stonestreet Winery in Alexander Valley. She learned and was mentored for two summers by (UC Davis alumna) Kristina Werner and others who made her first industry experience unforgettable. Shelby learned a great deal about viticulture and sustainable farming while working on Jackson Family Wine's mountain estate vineyards. Kristina encouraged Shelby to complete a year of harvests after finishing her undergraduate degree, and to eventually apply for the master's program at UC Davis. Shelby returned to Stonestreet Winery for her first full harvest, then traveled to Stellenbosch, South Africa to complete a Southern Hemisphere harvest at Jordan Wine Estate. 

Shelby began the V&E master's program in the fall of 2016 and now works under Dr. Ron Runnebaum to understand the contributions of vineyard site to Pinot noir wine. Specifically, Shelby is interested in phenolic development and extraction. In addition to research, Shelby is also an active member of the V&E department and will serve as president of the Davis Enology and Viticulture Organization (DEVO) for the 2017-18 school year. 

After UC Davis, Shelby hopes to participate in harvests in France, Australia and New Zealand. Eventually, she plans to return to California to continue her winemaking journey. Shelby is most excited about cool climate winegrowing regions and hopes to continue to work with estate vineyards to sustainably farm grapes and make expressive and lively wines. 
Category