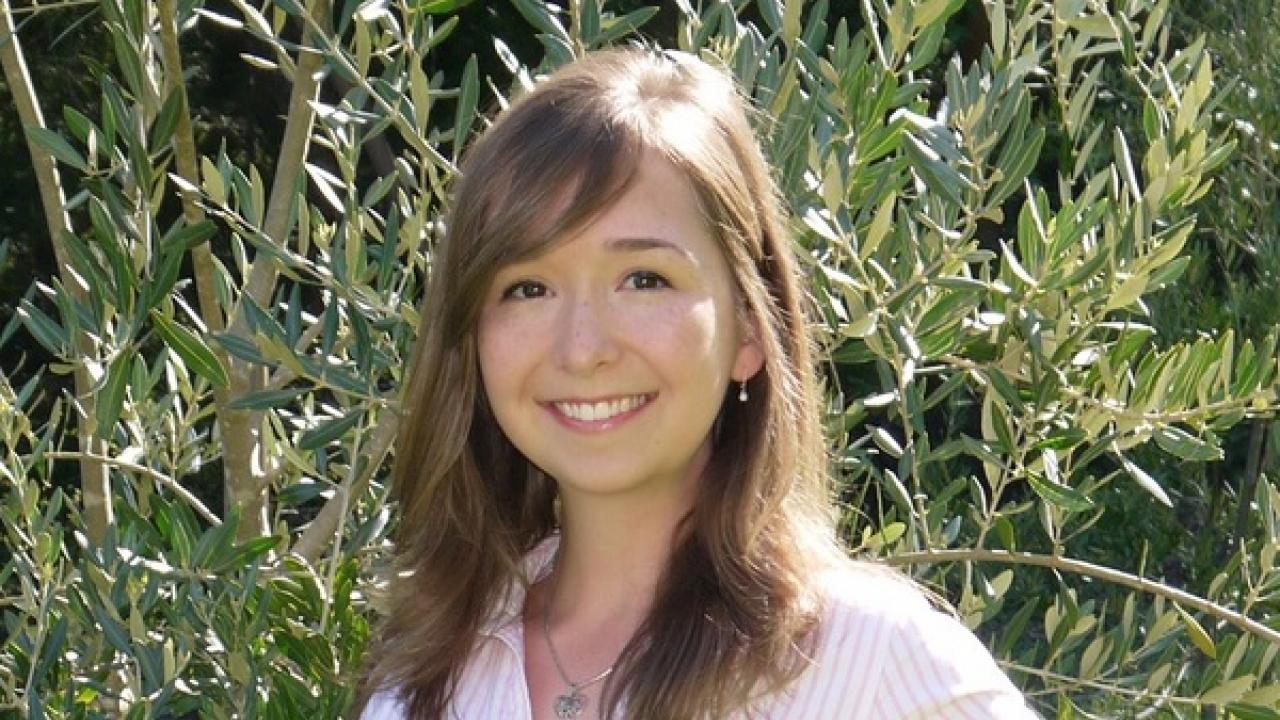 Rebecca Jain is a third year undergraduate student and Bay Area native. Her interest in wine and viticulture began in high school when her family bought a home on Spring Mountain in Sonoma County. While in high school, she was interested in journalism, and wrote an article for Caviar Affair magazine as an intern. Her piece focused on three family owned wineries that were just a few minutes away from home. While her family had taken weekend trips to Napa when she was young, this was Jains first exposure to winemaking and the production side of the industry. The experience completely shifted her idea of where she wanted to build a career. As soon as she learned about the Viticulture and Enology bachelors degree program, she knew that UC Davis would be the right fit. 
After arriving at university, everything fell in to place. Having always been a highly scientifically driven person, especially in chemistry and plant sciences, Jain felt right at home in her viticulture and enology classes. She began taking upper division courses in the winter of her sophomore year, starting with vine pruning in VEN 101B with Dr. Walker. As the first person in her family to pursue a career in the wine industry, Jain came to the program with little background knowledge. She feels that her classes have not only provided her with a detailed, comprehensive knowledge of the science of viticulture and winemaking, but also the tools necessary to be successful in the industry. She is especially grateful for the help and guidance she has received from her professors.
The Davis Enology and Viticulture Organization, DEVO, quickly became a huge part of her UC Davis experience. During the spring quarter of her freshman year, Jain began attending DEVO meetings. It was then that she really started to feel like she was a part of the student community. She volunteered to help give away vines at Picnic Day and was a server for the 15th annual Winkler Dinner. During her time volunteering for those events, she met many of her peers in the department, and started to build meaningful connections with her fellow students. These friendships and connections have truly helped her to feel at home at UC Davis.
During her sophomore year, Jain was the DEVO undergraduate representative, and was responsible for organizing the mentor/mentee program. She also coordinated the Department events and parade float for Picnic Day. As a junior, she is the DEVO president. She enjoys being able to have a leadership role in coordinating events that benefit and elevate as many V&E students as possible, such as the Winkler Dinner. She plans to have a leadership role in the organization next year, as well.
In the summer of 2016, Jain worked a sparkling harvest at Domaine Chandon California. She worked as a press operator and weigh master, and learned a great deal about operations in a large winery setting. She is thankful to have had the opportunity to work with a great team of people and gain a wide range of new skills during her first harvest.
This summer, Jain will be working as a winemaking research intern for Sutter Home Winery in St. Helena. After graduation, she hopes to work a harvest abroad before returning to California. Jain hopes to work in winemaking and someday start producing her own wines on Spring Mountain. 
Category