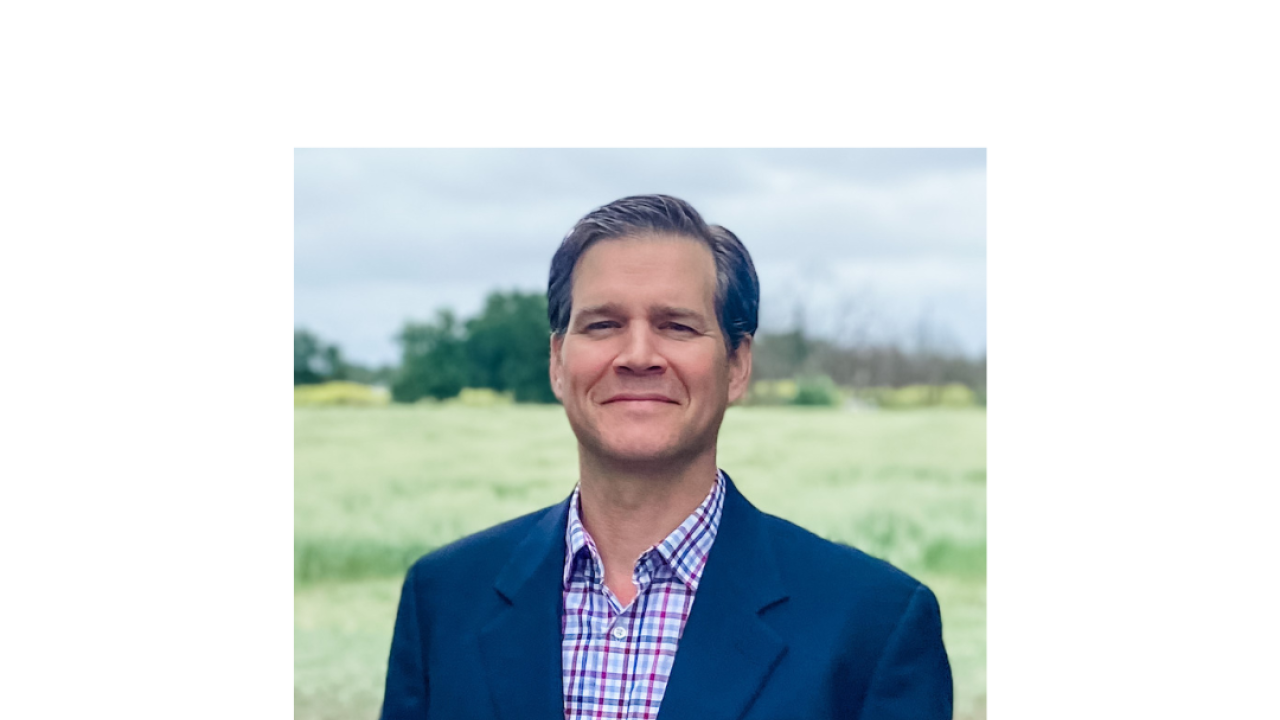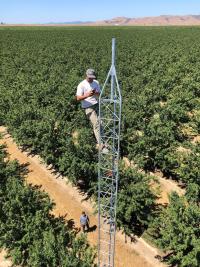 Andrew McElrone is a Research Plant Physiologist with USDA's Agricultural Research Service (ARS), and an Adjunct Professor in the Department of Viticulture and Enology at UC Davis. He originally hails from the east coast, completed his graduate training at the University of Maryland, and a post-doctoral fellowship at Duke University. Prior to coming to Davis in 2006, Andrew previously held a position as an Assistant Professor of Biology and Environmental Science at St. Joseph's University in Philadelphia. Throughout his career, he has studied plant responses to changing environmental conditions in agricultural and natural ecosystems and has become an internationally recognized expert in crop water use and responses to drought with specific applications to irrigation management and sensor technology development.  
During graduate school he studied how bacterial leaf scorch, a tree disease caused by the same bacterium responsible for Pierce's Disease in grapes, impairs plant water transport. This work included studies of elm and oak trees along the National Mall in Washington, DC. As a postdoc and faculty member at St. Joe's, he studied how trees utilize water from great depths (i.e. 20m below ground) by accessing their roots via caves leading to better understanding of the complex nature of woody plant root systems.  He also worked at the DukeFACE and SoyFACE sites, studying plant and disease responses to elevated carbon dioxide and ozone in natural and agricultural ecosystems. 
His current research program is focused on sustainable water use strategies for agriculture by developing crops with improved drought tolerance, efficient irrigation strategies, and new technology to better quantify crop water use and stress. Along with collaborators, his group pioneered the use of X-ray microCT (micro-computed tomography) for studying drought-induced plant vascular dysfunction at Lawrence Berkeley National Lab's Advanced Light Source. His lab has also utilized MRI and neutron beams to elucidate grapevine responses to drought and disease. His first Ph.D. student (Dr. Tom Shapland) patented surface renewal technology, along with UC Davis collaborators, and developed it into an award-winning commercially viable irrigation management technology. As a collaborator and co-lead on the GRAPEX and T-REX projects (Grape Remote sensing and Atmospheric Profiling and Evapotranspiration eXperiment; Tree crop Remote sensing of Evapotranspiration eXperiment), he is helping to ground truth satellite-based grape and tree crop water use and stress models using soil moisture sensing, leaf and whole plant physiological measurements, and ecosystem flux towers. His current graduate students are working with industry partners to refine crop stress indices based on ground-based and remotely sensed hyperspectral reflectance measurements.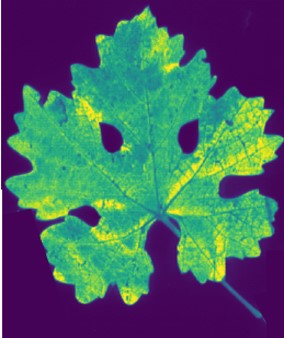 Dr. McElrone is continuing work on how climate change impacts crops and agricultural ecosystems focusing on mitigation solutions and served as the acting Director of USDA's California Climate Hub. His recent research efforts include studies of how crop genotypes respond to heat waves to identify plant materials with superior heat stress tolerance. He is also collaborating with Dr. Forrestel's lab to determine optimal irrigation strategies to mitigate the negative impacts of heat waves on wine grape production. He has served on NGRA's Natural Resource Committee for several years working with industry and other researchers to prioritize research directions on these topics. 
Andrew is regularly invited to present his work to national and international audiences ranging from growers and technical groups to Silicon Valley Agtech companies, the United States Congress, and global governments. He advises technology companies on the application of various sensor technologies for crop management. Throughout his career, he has worked to extend science to students from under-represented groups through university service and outreach in a variety of settings (e.g. St. Joe's GeoKids links, USDA's Kinders Go to College, and Sac State's Science Education Equity programs). 
Category