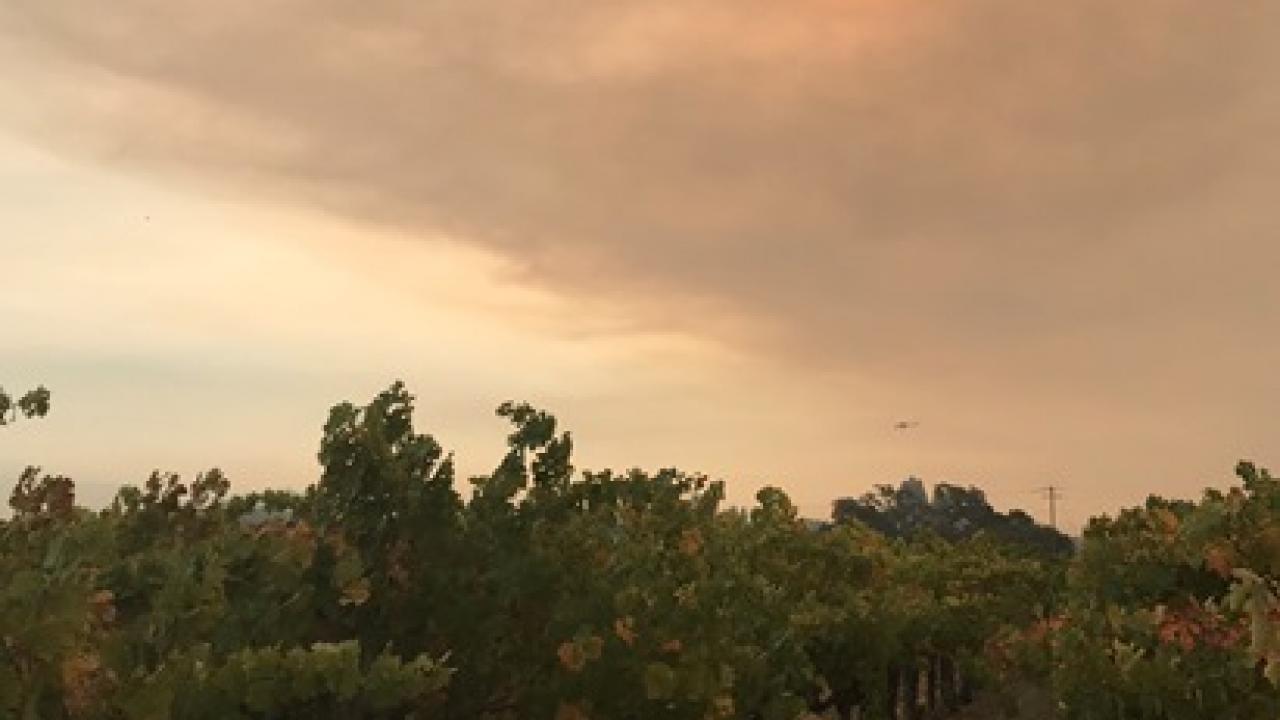 The devastating 2017 wildfires in Northern California affected many producers in the wine country of Napa, Sonoma and Humboldt counties. Many questions have arisen about the repercussions on grapes and winemaking in these areas. Researchers at UC Davis are working now to help determine some answers. Our thoughts are with everyone impacted by these fires.
During the fires, Cooperative Extension Specialist Dr. Anita Oberholster's lab heard from many people in the grape and wine industry. The lab received several offers of grapes potentially impacted by smoke taint. In response, the Oberholster Lab fermented 48 individual ferments using smoke-impacted grapes from Napa, Sonoma and Humboldt counties.
Different mitigation strategies, suggested by previous researchers, were evaluated within the same wine. This included investigations into the use of different oak products, enzymes, skin contact time, fermentation temperature and yeast on smoke taint compound content. Additionally, larger scale wines were created for amelioration studies wherein researchers will investigate the impact of fining, reverse osmosis and b-glycosidases on smoke taint compounds.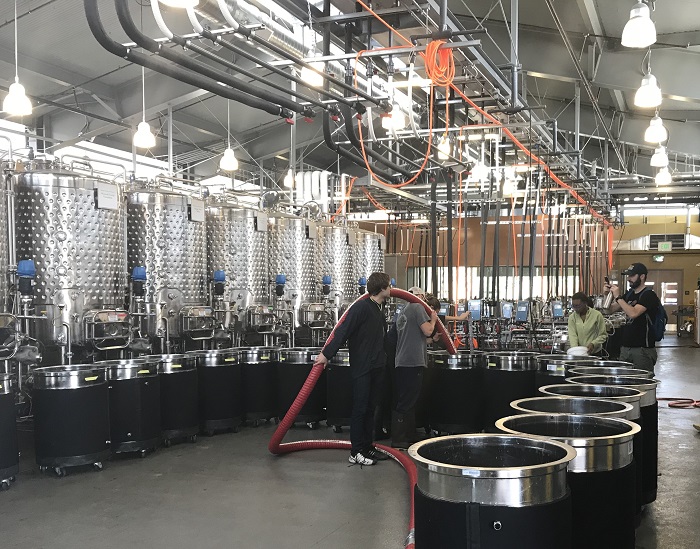 During harvest, the UC Davis Teaching and Research Winery, the Oberholster lab and collaborators pitched in to help make each of the wines and take daily samples to determine extraction rates for smoke taint compounds. The next step will be to obtain sufficient funding to support students dedicated to this project. You can keep up with the latest from the Oberholster Lab on the Department Facebook page.
Category