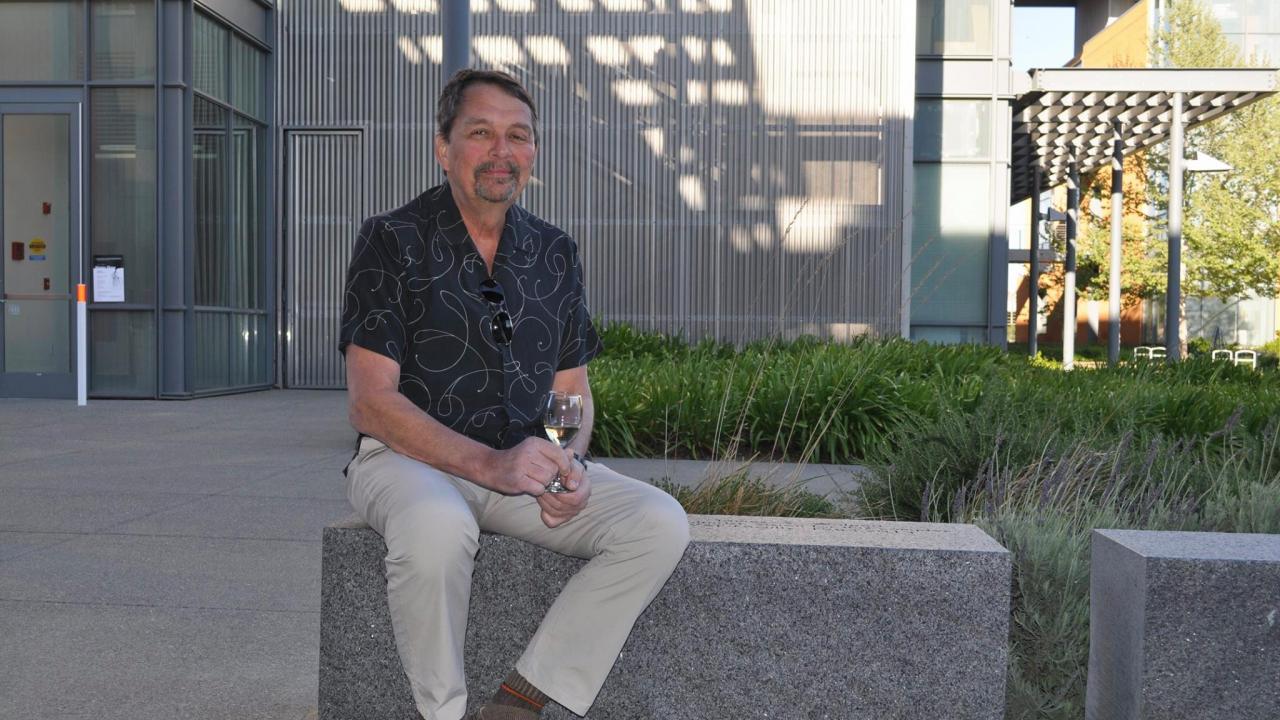 It is with great sadness that we report the passing of Dr. Jim Wolpert in October of 2018.
Jim was more than just a colleague and friend to all of us in V&E. As a CE Specialist in Viticulture, he spent a good part of his career conveying mission-critical information to the grape and wine industry throughout the state. As a researcher, Jim focused on rootstock evaluation, as well as scion clonal trials, including the important Heritage Zinfandel clones that he planted at Oakville. For us here in the department, however, Jim will be most remembered for getting us to where we are today as a department, both figuratively and quite literally, as he was instrumental, as Chair, in creating the vision for the Robert Mondavi Institute. Without his vision and persistence, Jim would not have been able to convince Robert Mondavi that a world-class department needs world-class facilities in which to thrive. In this way, Jim shepherded the Mondavi's truly transformative gift into the reality of the beautiful complex we have today. Many of you have seen the granite benches in our complex dedicated to leaders of our department. It is quite fitting that one of these benches is dedicated to Jim and is in the middle of the complex that he envisioned and built during his 10 years as Chair of the department. Shortly after his passing, the bench was adorned with flowers to celebrate his life.
On a personal note, Jim started as chair of the department the same day that I started as a faculty member at UC Davis in 1996. During the next 10 years and beyond, Jim was truly a mentor to me as I went through the tenure process and my program grew and developed, continuing on to my time now, as chair. His advice was always useful and his comments constructive—delivered with a healthy dose of his trademark midwestern charm that immediately put you at ease. In fact, nearly all of the comments and remembrances I've received have spoken of his mentorship. It's reassuring that Jim and his advice will live on in so many of our V&E family members in so many ways.
We will miss Jim tremendously.
- Dr. David Block, Chair of the Department of Viticulture and Enology
https://ucanr.edu/blogs/blogcore/postdetail.cfm?postnum=28629
Category