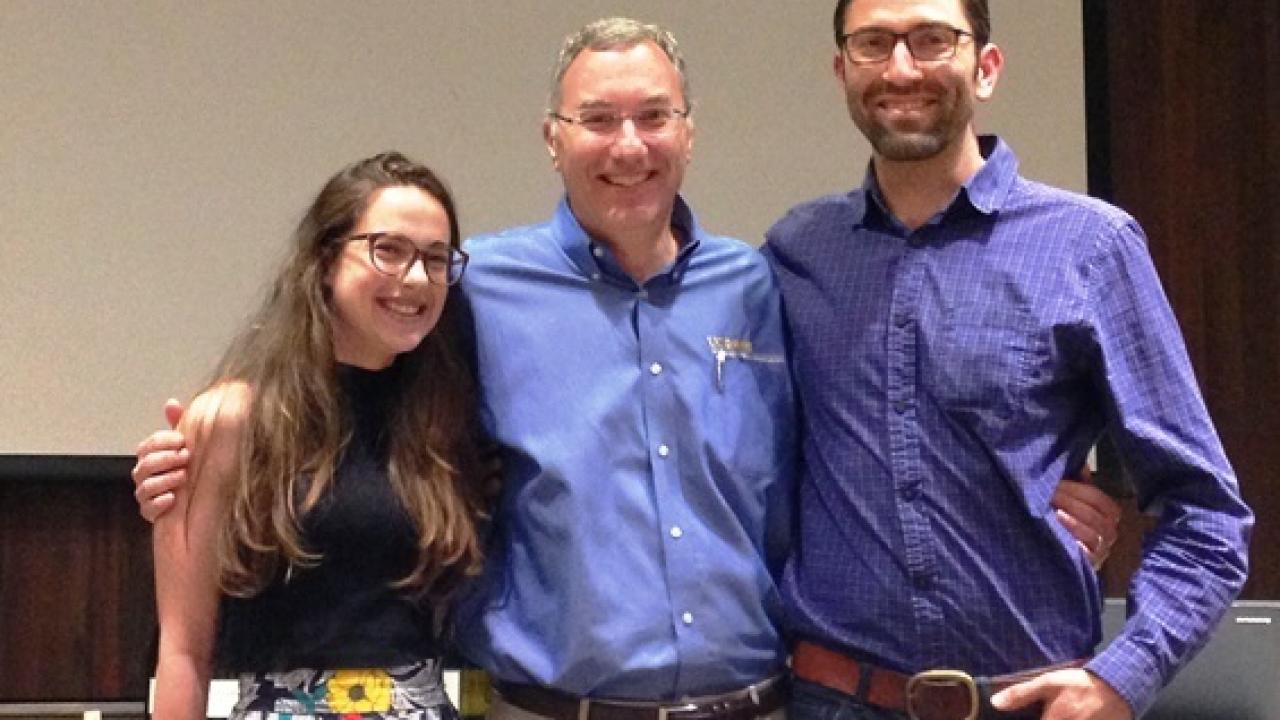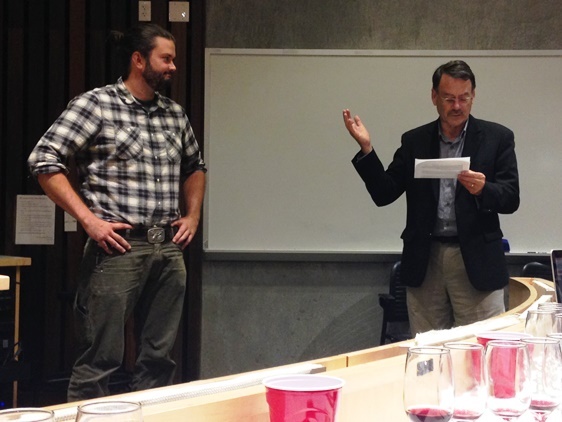 Winners of the 2016-17 international internships were announced at the end of the academic year. Find out who's going where. 

INTERNATIONAL INTERNSHIP AWARDEES 
2016-17 

PRESENTED BY ROGER BOULTON 
Marchese Antinori International Internship, Tuscany, Italy 
Emily Wiemer: Emily graduated with a Bachelor of Science Summa Cum Laude in Food Science from Iowa State University in 2013. She is completing her Master's in Viticulture & Enology with Linda Bisson, and will be working at Cantine Nervi in Gattinara for pre-harvest work on Nebbiolo, and then harvest at Marchese Antinori's Tignanello Estate in Tuscany. 

PRESENTED BY ROGER BOULTON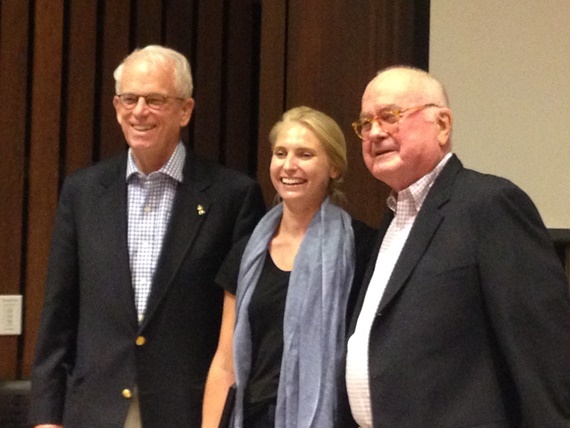 Araujo Family Endowed International Harvest Award 
Matthew Ward: Originally from the Midwest, Matt drove to Northern California with little more than his car, camping gear, a degree in Biology, and an intense interest in wine and its production. Finding employment at a winery in Sonoma County, he worked his way up to Cellar Master before leaving to further his wine education. Matt is currently finishing his Master's degree in Viticulture & Enology. Matt spent his most recent harvest at Sterling Vineyards in Calistoga, and is planning to intern in Argentina or Australia. 

PRESENTED BY DAVID BLOCK 
DEVO International Internship Scholarships 

DEVO Undergraduate Scholarship to Jeri Hoover: Jeri was a transfer student from Mendocino College who was pursuing a career in neuroscience before seeing the light and changing her major to Viticulture & Enology. Since that change, Jeri has worked in the lab of Dario Cantú and has completed a harvest, volunteers tirelessly for DEVO as its Treasurer, and is now heading to Italy for her internship this Fall. She will be pursuing an internship in the Piedmont, in Italy.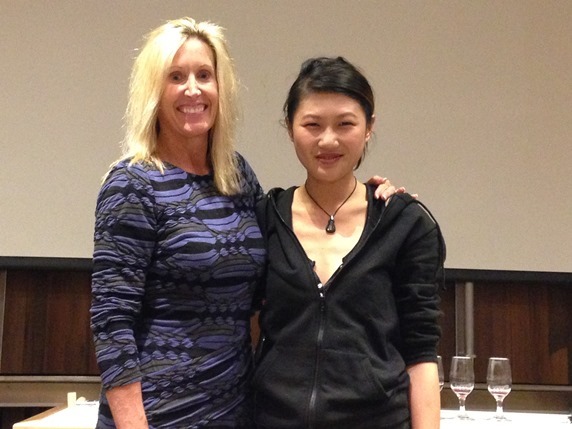 DEVO Graduate Scholarship to Spencer Falor-Ward: Spencer is not only a 2nd year graduate student, but also a tireless volunteer for DEVO as its fearless President. Spencer completed his Bachelor of Science in Cellular/Molecular Biology at Humboldt State in 2010, and then taught English in Korea before launching his Master's in Viticulture & Enology, doing his research with Prof. Andrew Walker. Spencer will be going to Domaine Sipp Mack in Alsace. 

PRESENTED BY JOHN WALLIS 
International Wine & Food Society of the Americas (IWFS) Global Internship Award 
Jessica Oen: Jessica earned her Bachelor of Science degree in Biology with minors in Chemistry and Business Administration at Baylor University in Texas in 2011. After serving in the Teach for America program, she joined the Master's program in Viticulture and Enology at Davis. Since pursuing Pinot noir production in Oregon for the last couple harvests, she has decided to learn about Pinot noir production internationally, starting in South Africa. 

PRESENTED BY CLARE HASLER LEWIS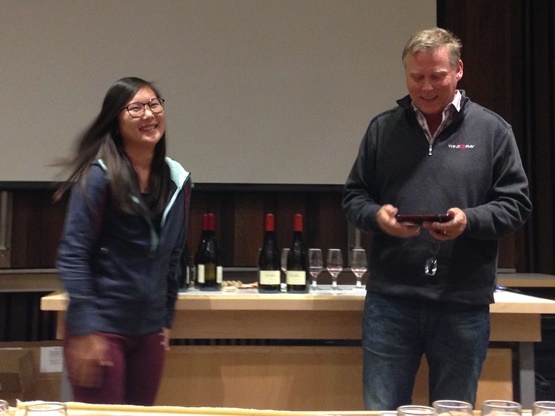 Robert Mondavi Institute (RMI) International Harvest Award 
Diane Wu: Diane grew up in China and Singapore before studying at McGill University in Montreal, Canada, earning a Bachelor's and a Master's degree in Food Science. She has worked on several aspects, including food safety and natural health products before making the decision to pursue her dream of wine-making. She is now in her first year as a Master's student in Viticulture & Oenology, and will be completing her harvest internship with Hans-Jörg Rebholz in Pfalz, Germany. 

PRESENTED BY SCOTT McLEOD 
Stavin International Internship Award 
Minami Ogawa: Born in Japan and raised in California Bay Area, Minami fell in love with Viticulture & Enology during a tour of the campus winery with Prof. Roger Boulton, and switched from her pre-medical major. She has worked in the lab of Prof. Linda Bisson, studying wine microbiology of stuck fermented wines. Her interest in both Japanese and American culture combined with her passion for wine strives her to engage in a future career in Japan-US wine market. She will be completing her harvest internship studying viticulture and winemaking in Japan. 

PRESENTED BY ROB KEENEY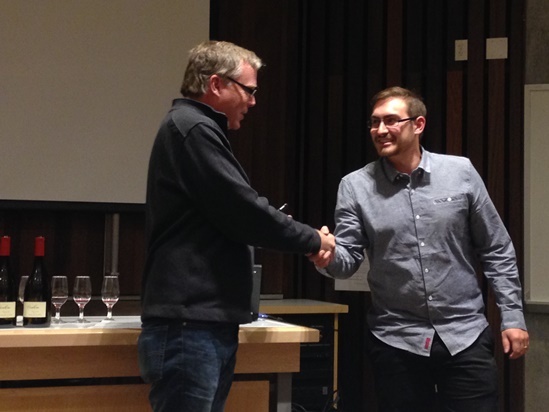 Confrérie des Chevaliers du Tastevin Foundation Fellows, Burgundy, France (2 recipients) 
Charles Henschen: Charlie earned his Bachelor of Arts Summa Cum Laude in Neuroscience with a minor in Music at Middlebury College in Vermont, in 2010. It was through a semester abroad in New Zealand that Charlie was first drawn into the world of wine. Later, he worked a series of harvests to cement his desire for a career in the wine industry before coming to UC Davis. He is completing his Master's in Viticulture & Enology with Prof. Andrew Waterhouse, and will be going to Château de Meursault. 

Jessica Madigan: Jessica worked in various positions in food and wine which led her to finding her passion. Setting her sights on UC Davis, she then moved herself to California to prepare herself for transfer into the Bachelor's program in Viticulture & Enology. She worked with Prof. Walker, has completed four harvests, and will be going to Maison Marchard-Tawse in Nuits-Saint-Georges. She is also applying for Master's programs in France. 

PRESENTED BY SCOTT McLEOD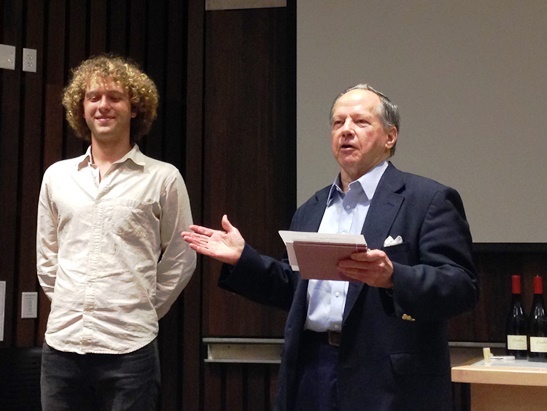 WineXRay International Internship Award 
Sean Eridon: A native of New Mexico, Sean earned his Bachelor of Arts in Business Administration with minors in Chemistry and Biology from Western Washington University in 2009. He worked in various positions in the wine industry in New Mexico, Washington, and Tuscany, before committing himself to a Master's in Viticulture & Enology, doing research with Dr. Anita Oberholster. He is looking to work the next harvest in the Hunter Valley in Australia.
Category