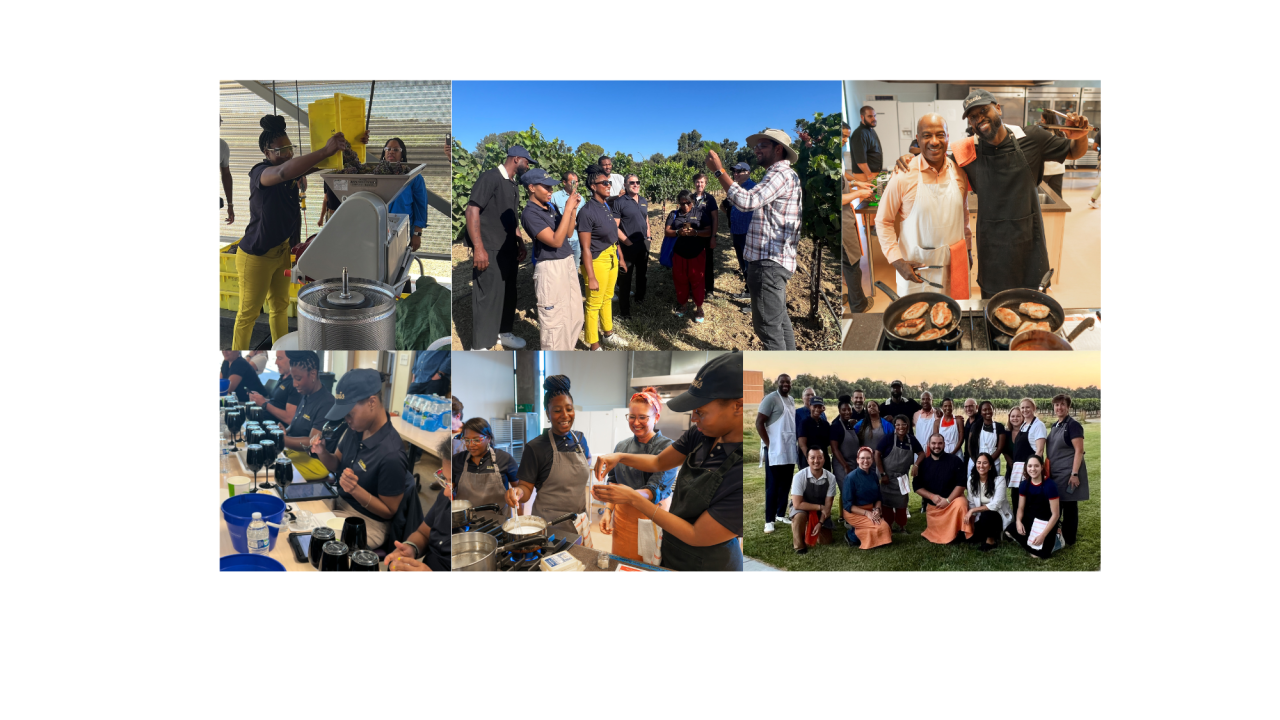 On July 27th and 28th, the Department of Viticulture and Enology at UC Davis hosted its second Influencer Bootcamp. The purpose of the influencer bootcamp is to bring people who have an interest in wine together at UC Davis for an immersion into both the technical and production aspects of grape growing and winemaking. To grow our brand (and get more influencers, consumers, and potential students interested in what we do), we ask the influencers to post about the bootcamp on social media through photos, videos, blog posts, podcasts and more.  
The attendees were introduced to topics including vine physiology, viticultural practices, winemaking (experiencing "crush", observing yeast under the microscope, and tasting grape must at different points in the fermentation process), sensory evaluation, the latest trends in packaging and the implications for wine quality, sustainability in wineries and vineyards, and much more.  
Attendees visited the wine special collections at the UC Davis Shields Library. This collection is home to over 30,000 books in more than 50 languages, rare books and manuscripts, historic records and research data, the papers of leading writers on California wine, and materials in every medium, from vintage wine labels to videos, and even games!
Everyone made dinner together on the first evening guided by PLAYTE Kitchen. Following the fun and interactive cooking experience, they sat down and enjoyed their meal, paired with a variety of different wines.  
The two-day program culminated in an afternoon trip to Napa to visit Matthiasson Winery. Steve Matthiasson, an alumnus of our program, generously hosted the group for an educational afternoon that ended with a wine tasting.  
Category