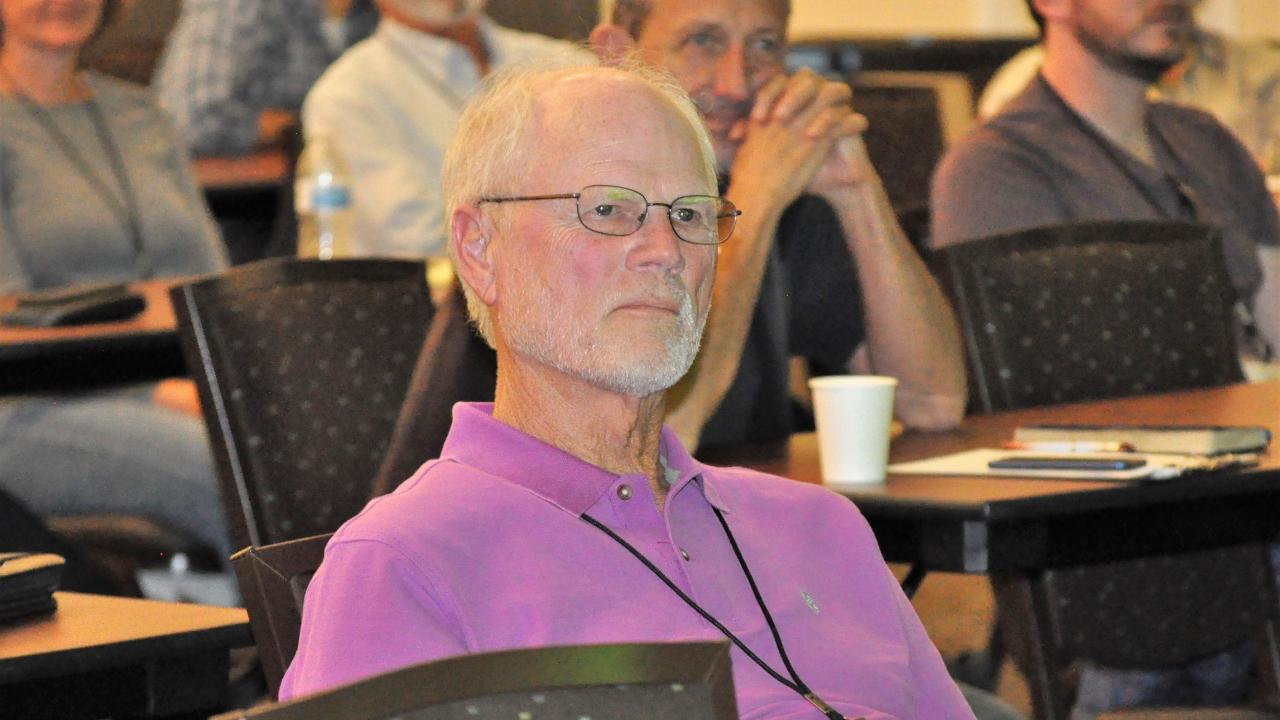 On April 18, the Department of Viticulture and Enology honored Professor Emeritus Larry Williams for his 36+ years of service with a program on campus dedicated to irrigation and water management. 
The day started with V & E Department Chair David Block recognizing Larry for his contributions to the understanding of water management and deficit irrigation as well as his commitment to teaching (and his long commute).  This was followed by a brief introduction from one of Larry's colleagues at Kearney, Matt Fidelibus (Cooperative Extension Specialist in Viticulture, UC Davis). 
Nick Dokoozlian, Vice President of Viticulture, Chemistry and Enology at E&J Gallo Winery, moderated a panel on vineyard management  and thanked Larry for all of his work in three commodities -- raisin, table and wine grapes -- looking at the fundamental aspects of physiology with respect to applied production practices all over the state of California. 
The program's academic speakers included: Kaan Kurtural, Megan Bartlett, Alexander Levin, Andrew McElrone, and Ken Shackel.  The technology panel, moderated by Matthew Fidelibus, included Mark Greenspan, Tom Shapland, and Thibaut Scholasch.  The vineyard management panel, moderated by NickDokoozlian, included Daniel Bosch, Francisco Araujo, and Mark Battany. 
Finally, Larry's two sons, Mark and Scott who are both in the wine and winegrape industry, introduced their father before his keynote presentation.  In true Larry Williams form, he prepared 141 slides for a forty-five minute time slot!
For even more coverage, see Kerana Todorov's Wine Business Monthly article:  https://www.winebusiness.com/news/?go=getArticle&dataId=212699
Thank you for all that you've done, Larry!
Category