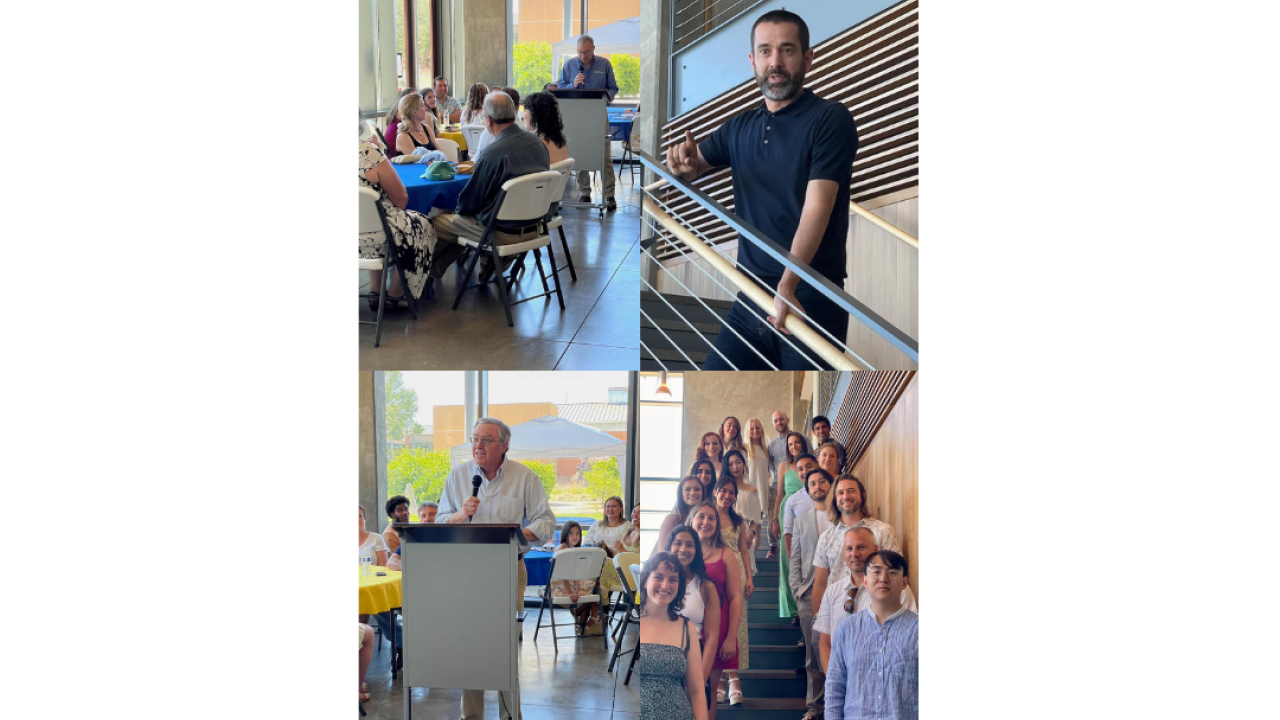 On Friday, June 10, the Department of Viticulture and Enology hosted a graduation and award ceremony for graduating bachelor's and master's students.  
 
Department of Viticulture and Enology Chair and Professor, David Block, got the festivities started and Andy Walker, Professor Emeritus, was the graduation speaker.  
Professor and Chair David Block presented the 2022 graduates, and Associate Professor and Vice-Chair Ben Montpetit presented the scholarship recipients for the coming year. Ben was also awarded the 2022 Departmental Teaching award by the DEVO students. A big thank you to Elizabeth Price and Jannette Gonzalez in the advising office for organizing the event. Congratulations to the class of 2022!
Congratulations to the following students who graduated in June 2022: 
UNDERGRADUATE STUDENTS 
Jose Beltran 
Arpa Boghozian 
Kayla Elmendorf 
Moises Gomez 
Rowan Halsey 
Jiamin He 
Jackson Hegerle 
Iona Joseph 
Qianqian Liu 
Marisol Mendoza-Villagomez 
Dante Sebastian Ruiz 
Danielle Verdugo 
Abraham Cooper 
Jesus De Haro 
Lai Peng 
Tong Xu 
Zijia Dai 
Yuzhou hu 
GRADUATE STUDENTS 
Mireia Domenech Lopez 
Joshua Hnizdor 
Andrew Misialek 
Fressia Peng 
Runze Song 
Song Yan 
Samuel Dhiman 
Elizabeth Hutchison 
Brianna Lopez 
Tiffany Saelee 
Saskia Tingey 
Click here for a list of scholarship recipients.
Category