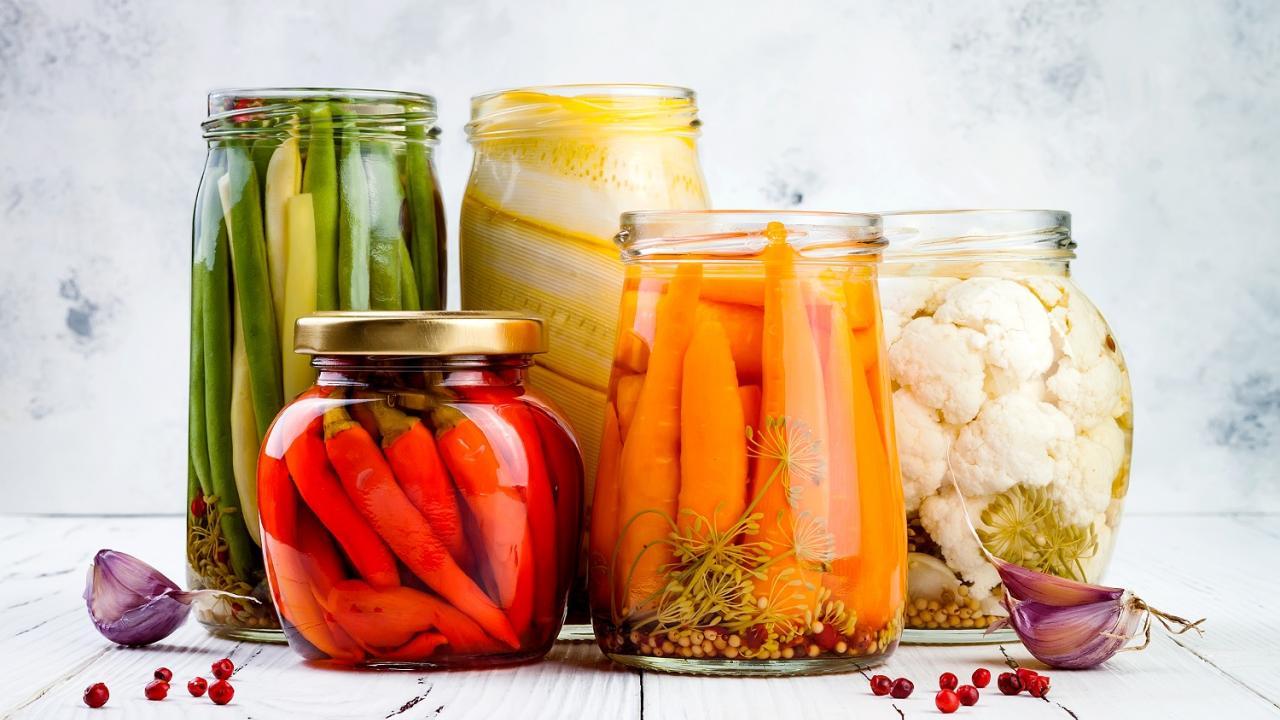 Thu, Oct 12, 2023 @ 5:30pm - 6:45pm
Remote via Zoom
Every delicious jar of pickles you've eaten has made it safely from the farm to your kitchen table, thanks to food safety measures. Whether you're a small cottage producer, a large industrial operation, or a home cook, everyone should be careful to avoid contamination that can lead to illness. The UC Davis Food Science and Technology professors of Cooperative Extension support that goal through classes, research, resources, and an open line of communication to food business entrepreneurs, industries, and communities to identify issues and develop innovative solutions. Hear from Andrea Wasko, co-founder of Quick Pickle Kit, about how a Cooperative Extension class contributed to starting her successful business.
Speakers:

Linda J. Harris, Ph.D., is a Professor of Cooperative Extension in Microbial Food Safety. The Extension program in the Food Science Department at UC Davis has a long history of offering courses and extension materials designed to provide the food industry, regulators, and members of the public with essential information and training for operating or inspecting food companies. These resources cover various aspects of food production, processing, regulations, quality, and safety. Some of the courses meet regulatory requirements for producing food. These extensive materials are designed to be valuable for both existing and startup food companies. Dr. Harris will give an overview of the many resources offered by UC Davis and how they can be used, particularly by people who want to make and sell food.

Selina Wang, Ph.D., is Department Vice-Chair and Associate Professor in the Cooperative Extension in Small Scale Fruit and Vegetable Processing. Dr. Wang's research program focuses on chemical quality, purity, and nutrition parameters that occur during fruit and vegetable post-harvesting, processing and storage. The Wang lab works on (1) identifying the important chemical markers that are important for quality, purity and nutrition in food products; (2) developing robust (faster and cheaper) detection methods so they can be easily adopted by industries; and (3) modifying processing methods to improve quality, purity and nutrition. 
Erin DiCaprio, Ph.D., is an Associate Professor of Cooperative Extension in the Department of Food Science and Technology at the University of California Davis. Dr. DiCaprio is a food virologist. Her research focuses on understanding the interaction of foodborne viruses with foods, investigating emerging foodborne viruses, and developing strategies to control viruses in the food chain. As an Associate Professor focusing on community food safety, she supports small-scale food processors, food entrepreneurs, food hubs, growers, and consumers related to food safety and food regulations. DiCaprio is a Food Safety Preventive Controls Alliance Preventive Controls for Human Food Lead Instructor and site director for the Better Process Control School. She is a Produce Safety Alliance Lead Trainer and the statewide technical lead for the UC Cooperative Extension Produce Safety Technical Assistance Program.

Andrea Wasko, MBA, is President of Connoisseur Creations, Inc. and co-founder of Quick Pickle Kit. Andrea was born in Sharon, PA, where she grew up cooking in the kitchen with her Mother, Georgianna. While working in the medical field, she discovered many diseases could be prevented if people ate better and exercised. Twenty-seven years ago, she took a class Dr. Harris offered and learned the critical information for making a safe product and how to source labs that the FDA-approved. Wasko will explain how the UC Davis course helped her and Meaghan start the Quick Pickle Kit company and how their company has morphed over the years. She has over 35 years of innovation, leadership, and consulting experience.

Meaghan Gilbert is Vice President of Connoisseur Creations, Inc. She was born in Hong Kong and spent many years developing new products with companies including Apple Computer and Cisco Systems. At Apple, she worked with Steve Jobs and was one of the original 100 Macintosh team members. As a former competitive swimmer, it has always been important to her to eat healthy food. Meaghan has always loved pickles, both for the taste and the numerous health benefits they provide. She was excited about the Quick Pickle Kit to make her own safe, quick, simple, and natural pickled vegetables! Meaghan has over 40 years of solid leadership and innovation experience.
---
About:
This event is part of the Forum: Talks on Food & Wine Sciences series, which presents an array of research and scientific advancements in the disciplines of wine, brewing, and food sciences to demonstrate the importance of UC Davis to the food and beverage industry.
Questions?
If you have questions about this event, please email rmievents@ucdavis.edu. 

Category