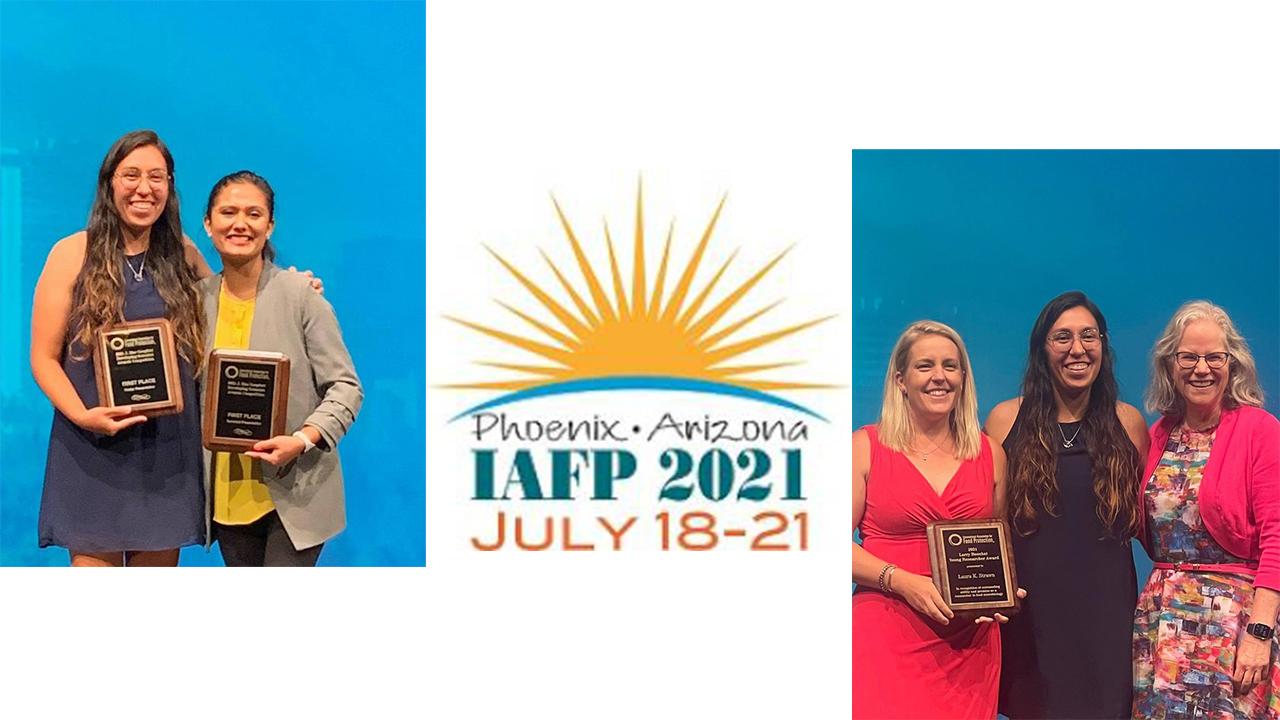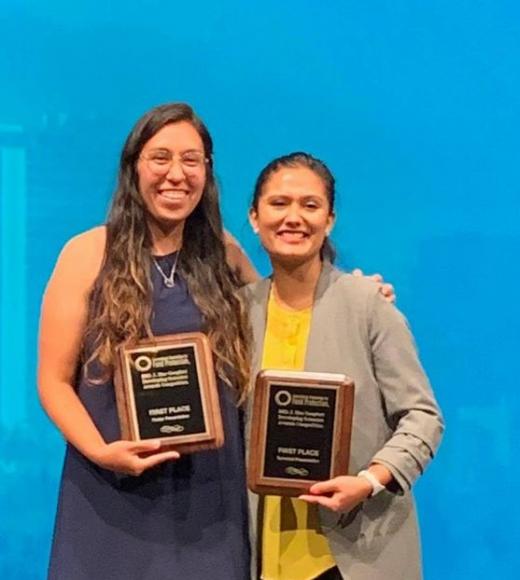 Erika Estrada, Ph.D. graduate student in Harris Lab, was awarded first place in the poster presentation in the J. Mac Goepfert Developing Scientists Competition at the International Association for Food Protection meeting in Phoenix, Arizona; first place in the technical talk presentation went to Karuna Kharel, a Ph.D. student at Louisiana State University.  Erika's poster presentation was titled, "Using Whole Genome Sequencing to Characterize the Genetic Diversity of Salmonella enterica Isolated from Raw Inshell Pistachios".
As well as her first-place win, Erika also completed the transition from the Vice-Chair to the Chair of the IAFP Student Professional Development Group (SPDG). To attend this year's conference in-person, she used her 2020 Travel Scholarship, since there was no in-person option last year. 
"I networked with students and food safety professionals from all over the US and even other countries. I think that my favorite part of the conference is networking and seeing peers and mentors that I only get to see during the IAFP annual meetings! I would like to thank mentors Dr. Linda J. Harris, Dr. Laura Strawn (Virginia Tech), the Harris lab, my partner, and my family for their consistent guidance and support. I wouldn't be where I am today without them - It takes a village." - Erika Estrada, FST Ph.D. Student
Erika was also recently selected for the UCD Graduate Research Mentorship Fellowship, academic year 2021-2022. The total amount of this fellowship is about 50K, which includes a stipend, full graduate tuition and fees, and research allowance.  Congratulations, Erika, for the IAFP 2021 Competition win, the Chairship role with IAFP SPDG, and the UCD Graduate Research Mentorship Fellowship - your FST family is proud of you!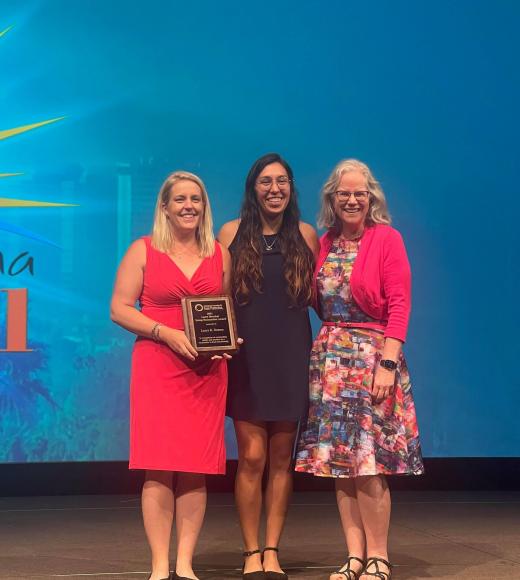 Category