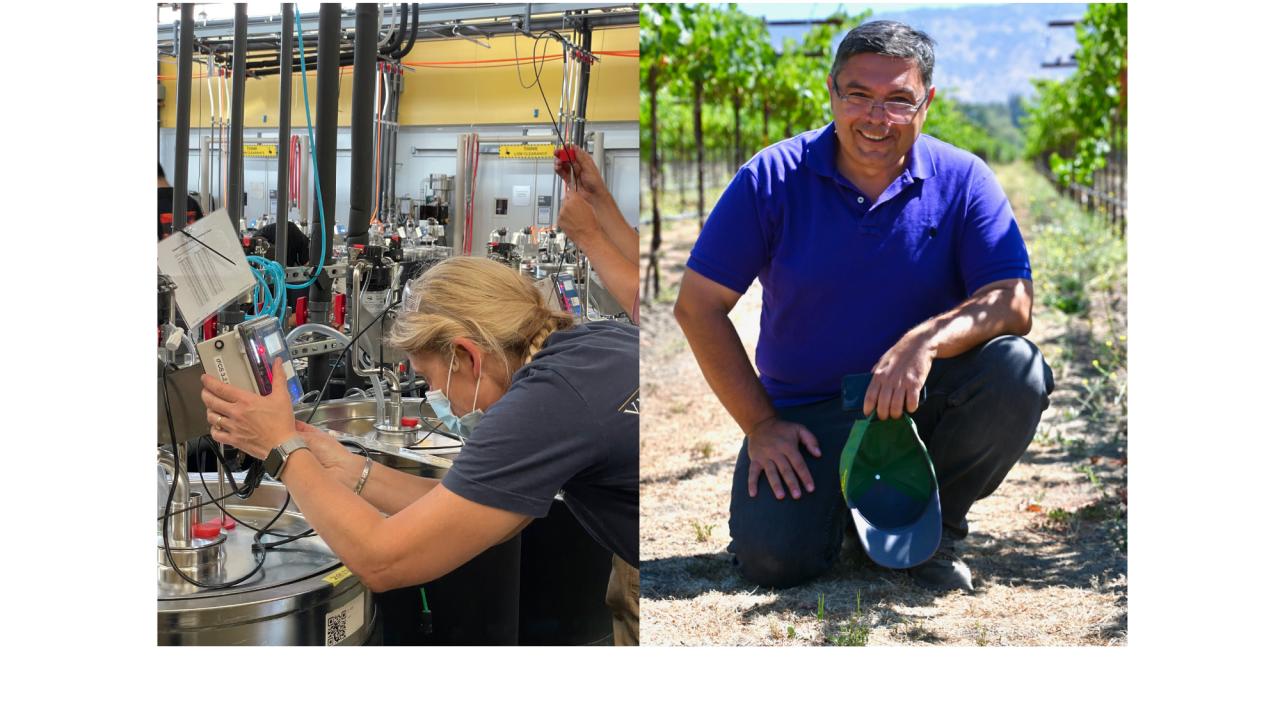 On June 7, we hosted a program dedicated to diversity, equity, and inclusion in the grape and wine industries.  Representatives from UC Davis and individuals working in the wine and grape industries discussed the following topics:  increasing diversity among students at UC Davis and in the Department of Viticulture and Enology, increasing diversity in the grape and wine industries, promoting a culture of diversity, equity, and inclusion in the workplace, opening the door to underrepresented consumers, and making wine more accessible.  The program featured welcoming remarks by UC Davis Chancellor, Gary May, and College of Agricultural and Environmental Sciences Dean, Helene Dillard, a keynote presentation by Julia Coney, and panel discussions, and moderated Q&A conversations.  If you would like to listen to any part of this program, click here.
On June 17, we hosted our 16th episode of Office Hours with Dave and Anita:  Delayed Spring Growth and Cold Damage in the Vineyard.  This episode featured Kaan Kurtural, Larry Bettiga, Mark Battany, and Matt Fidelibus.  They informed listeners about factors that could increase the likelihood of delayed Spring growth and cold damage in the vineyard, including young vines, poorly acclimated vines, use of certain varieties or rootstocks, water stress, late spring frost, and overcropping in the previous season.  For more contributing factors, click here to watch the video.
We hosted the 17th episode of Office Hours with Dave and Anita:  Harvest readiness in times of wildfires, on July 27, with Anita Oberholster as our featured speaker.  Anita spoke about the behavior of volatile phenols during and after fermentation, what to measure, and which mitigation techniques may work with specific conditions.  Click here to see Anita's short presentation.  We have scheduled the first On Campus program for November 10, with Kaan Kurtural hosting a full day's worth of speakers at the 2021 Winter Grape Day.  To see the agenda and to register, click here.  The program will also include a tasting from an Oakville Experiment Station Trial.  We have two On the Road programs scheduled for November 2021.  The first program will be on November 3 in Shasta County.  For more information and to register, click here.  The second OTR will be in Sonoma County on November 18, 2021, at the Santa Rosa Veteran's Memorial Building.  More information can be found here. 
Upcoming events in 2022 include a booth and reception at the Unified Symposium in Sacramento in January 2022, On the Roads in Santa Cruz, Santa Barbara, and the Central Sierra (Foothills) in February, March, and April 2022, and on-campus programs including honors for Roger Boulton (February 15, 2022) and Andy Walker (May 19, 2022) and more.  Be sure to put these events on your calendar and check our events page often, for additional programs and information.  We are thankful for the AVF extension grants we have received and for the additional support we receive through our Extension and Industry Relations Partnership program.
Category