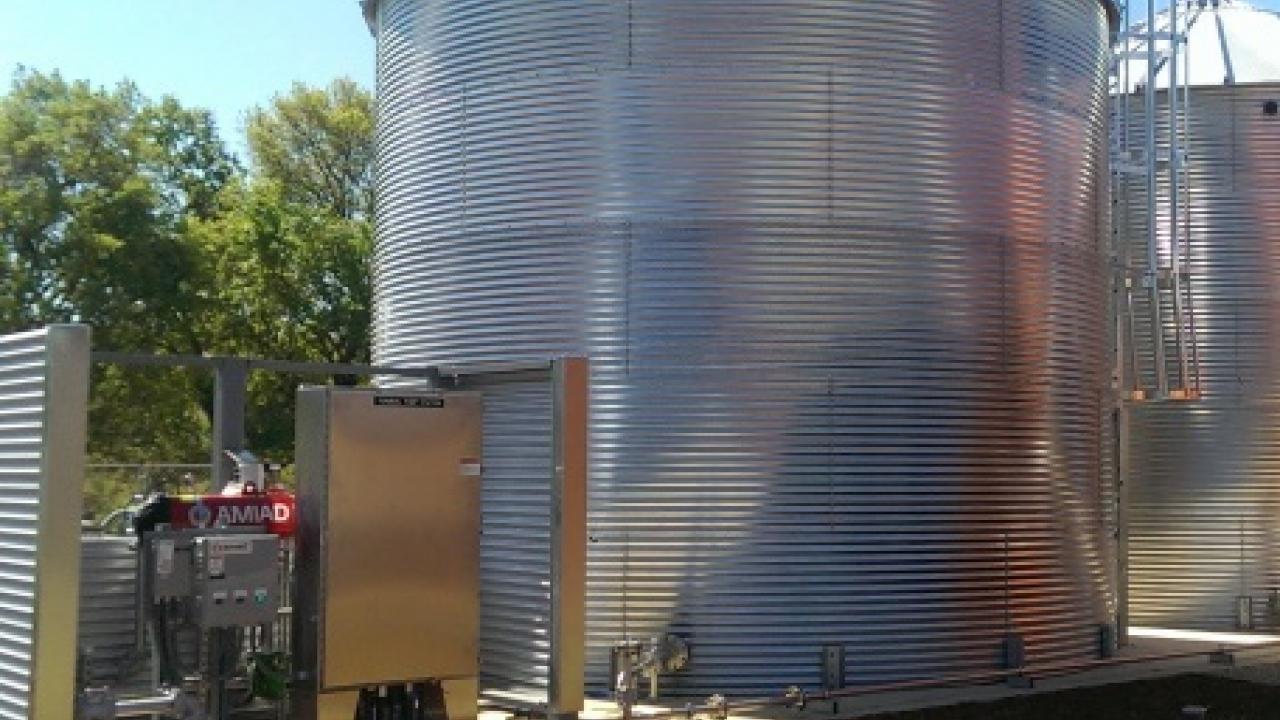 The Jackson Sustainable Wine & Food Processing Center has a number of projects in progress that are scheduled to be completed in 2016. 

RMI Rainwater Harvest project 
In March, we completed the installation of our rainwater collection system to harvest rainwater from the roofs of the RMI buildings. The 36,000 square feet of roof space will enable us to collect and store 250,000 gallons of water for use in the Teaching and Research Winery. With the March storms, we were able to capture 26,000+ gallons of rainwater. 

The collected rainwater will be filtered through a Reverse Osmosis filtration system and stored for use during harvest operations. General Electric Power and Water has generously donated the Reverse Osmosis system and key instrumentation. Installation in the Jackson Sustainable Winery Building is planned for April. 

A Clean In Place (CIP) system will be procured to automate the cleaning of our wine fermentation tanks and enable us to recycle our winery process water multiple times. We plan to have the CIP system installed in time for the 2016 harvest. 

The CIP system will pump the dirty process water to a nanofiltration system that will filter out all the post-fermentation organic residues, and allow the water and cleaning solutions to be reused multiple times. 

Together, these water projects will enable the UC Davis Teaching and Research Winery to rely solely upon stored, filtered rainwater for all winery water requirements. 

Solar Panels and Battery Storage 
A California Energy Commission grant is funding the installation of pre-commercial, high efficiency solar panels and recycled, second-life lithium ion batteries donated by Nissan. Goals of this project are to reduce the average daily peak and average power and energy demands by up to 60 percent. An advanced control system will regulate the renewable energy voltage and frequency to provide methods for improved utility grid stability and reliability. This power generation and storage system is scheduled to be operational in November, 2016. It will make the Teaching and Research Winery power positive 24/7. 

2016 is going to be a busy year at the Sustainable Wine & Food Processing Center!! 
Category