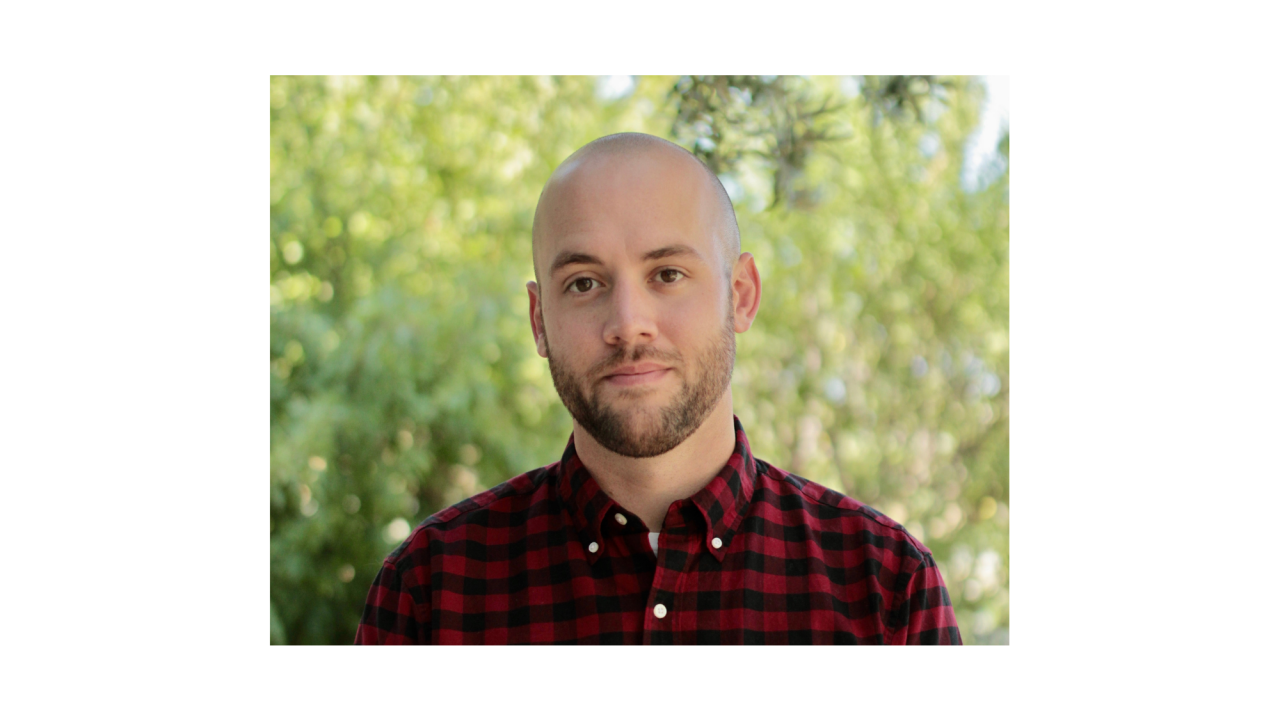 Andrew Misialek is a graduate student in the Department of Viticulture and Enology. Find out more about Andrew and how he found himself studying at UC Davis after deciding to switch career paths. 

Degree, Focus, and Areas of Interest
I began the program with only cellar experience but found that I also really enjoyed learning and working in the vineyard. With this in mind, I was lucky enough to join an existing project in the Oberholster lab comparing the viticultural and enological properties of four Petite Sirah (Durif) clones for my M.Sc. thesis project. As this project covers the winemaking process from bud break to bottle, I am gaining several different tools and methods to evaluate the health, behavior, and properties of grapevines, fermentations, and finished wines.  
 
I am also helping the Forrestel lab with some sampling and data collection this summer, which further exposes me to techniques to monitor grapevines. Put simply, I am doing my best to learn about both grape growing and winemaking. 
 
Where are you from originally?  
Philadelphia, PA 
 
What brought you to UC Davis? 
I moved to Los Angeles after completing my B.Sc. in Film and Video to pursue a career in film and television production. Within the first few months of my time in California, I made a trip to the North Coast wine region. I fell in love with the beautiful locations associated with grape-growing as well as the wine tasting experiences. I knew then that there was always a strong possibility that I would end up in the wine industry.  
After spending years in television, I made the decision to change careers and thought that applying to this program would be an excellent way to start. A year and a half of community college, one harvest, and one pandemic later here I am.  
 
What do you enjoy the most about studying in this program? 
The academic community! From the faculty to the students, many people come from such diverse experiences that one often finds new knowledge wherever one looks for it. 
Some of my classmates and lab mates are so knowledgeable about winemaking and vineyard management that I find myself learning new things both in and out of class. Most of the faculty come from different disciplines, which allows them to teach from a specific expertise. This sort of exposure is unique and very valuable. Being a part of such an impressive collective of faculty, researchers, graduate students, and undergraduate students, makes me proud to be involved in this program.  

Have you interned at a winery/vineyard management company?  If so, tell us about your experience. 
I did a cellar internship at Girard Winery (Calistoga, CA) in 2019 and learned a great deal. It was a moderately sized operation that afforded me a lot of opportunities to learn about many different wine grape varieties and cellar activities. I was fortunate to be exposed to many processes, from receiving fruit to the shipping of finished wine. The team at Girard was great and I owe them a lot for being generous with their knowledge (and patience). Having the internship experience has helped me in many courses as I was able to apply theory to practices I had witnessed firsthand.  

What are your plans after you graduate?  
Since we are a year away from the 2022 harvest season, I am trying to cast a wide net and be as open-minded as possible with post-graduation plans. That said, I would love to complete an internship outside of California, whether that be abroad or at a different location within the U.S. 
Eventually, my ideal position would have decision-making responsibility in both the vineyard and the cellar as I love both parts of the job equally.  
How has the pandemic affected you as a student over the past year? 
I do not think this is unique to me, but it was unfortunate to miss out on in-person opportunities to attend events, make friends, and harbor future industry connections. For an industry that thrives on human interaction and connection, this was especially difficult. It was also hard not being able to attend VITIS meetings, where we learn about different wine regions and winemaking philosophies. We also missed certain field courses. Many of these topics are easier to understand in a hands-on environment.  

To look on the bright side, Zoom University made instructors rethink lab sections which led to different formats of long-taught classes. While we missed out on some experiences, we completed unique assignments and had interesting in-depth discussions with the extra time we had. Listening to professors over the past year, it sounds like there are some aspects of virtual courses that may remain as permanent fixtures due to their benefits to students. I think the difficult situation has led to positive innovation in some cases! 

What is one unique thing about you? 
I was an extra on two episodes of General Hospital. Autograph requests go through my publicist.  

What are DEVO's plans for the upcoming year? 
At the risk of sounding overly broad, we hope to organize events and activities that enrich the experiences of students during their time in the program as well as expose people to a wide range of perspectives in order to complement their grape and wine education. After not having many opportunities for activities over the past 1.5+ years, another main goal is to foster environments in which we can all socialize and connect. 
Category