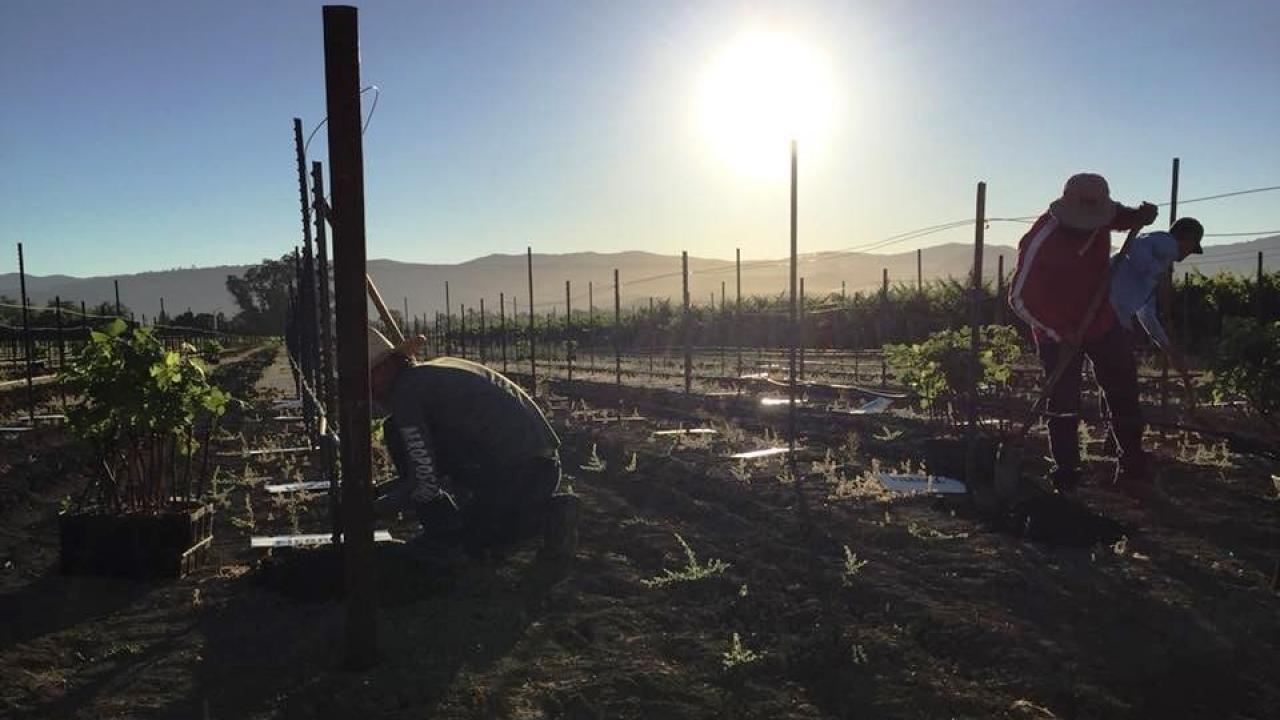 The Oakville Station is a getting a boost from redevelopment.  As the vines from previous research studies matured, and as industry needs have changed, we have started redeveloping the vineyards.  The new vineyards are using modern trellis and irrigation systems and are being installed to accommodate mechanization. 
In 2016, we began installing a no-touch vineyard block of Cabernet Sauvignon that is 100% mechanized, a reinforcement learning block of Cabernet Sauvignon where we are investigating the interactive effects of six new trellis types with applied water and labeled nitrogen, a precision irrigation block of Merlot, and breeding block of progenies of a cross of Riesling and Cabernet.  We have also developed a block where we will investigate the resiliency of rootstocks and scion combinations to water scarcity.
In the upcoming year another 2.5-acre Cabernet Sauvignon block will be re-developed in addition to a Sauvignon blanc and Cabernet franc block.  These will help answer some of the fundamental and applied questions that have posed by our stakeholders. 
Category