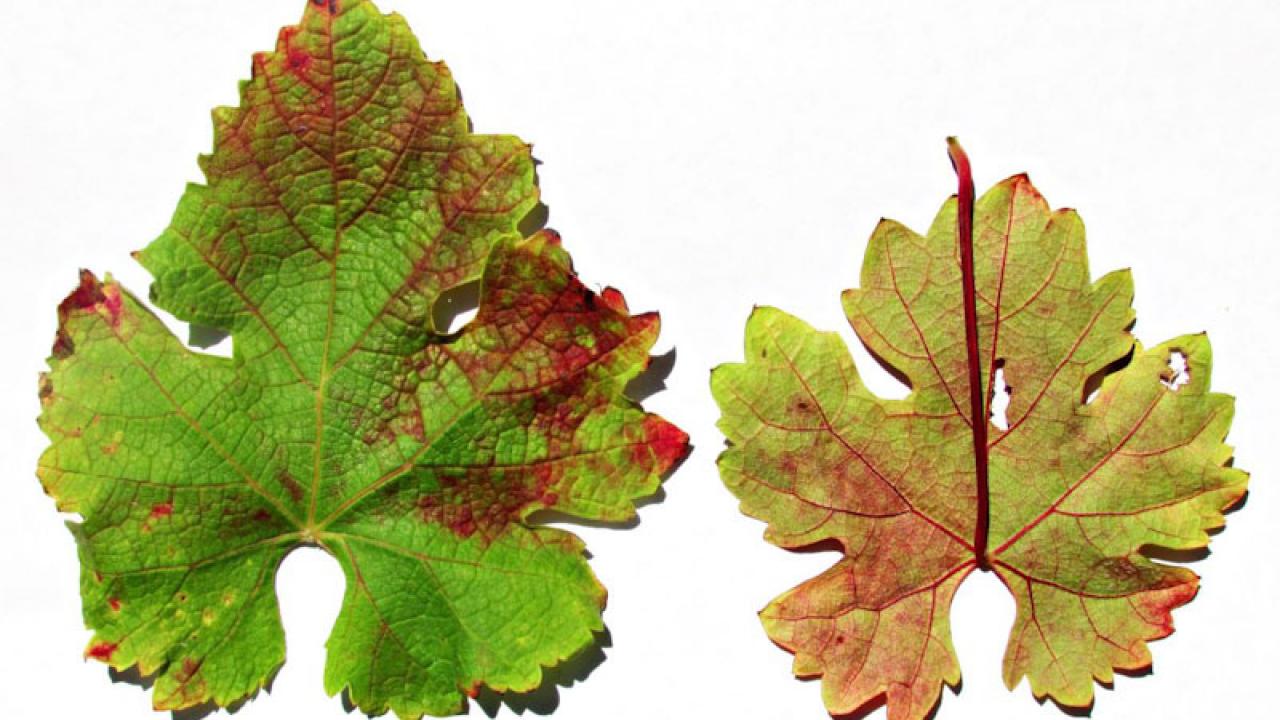 A $3 Million Grant was awarded to a multidisciplinary team of researchers from the UC system (Berkeley, Davis, Riverside), ANR, USDA -ARS, as well as Oregon State University and the Southern Oregon Research and Extension Center.  Research will focus on the ecobiology, impact, and management of Grapevine red blotch virus (GRBV) and its vector(s) in California and Oregon vineyards.
Drs. Anita Oberholster (project director) and Kaan Kurtural, both CE Specialists in the UC Davis Department of Viticulture and Enology, will lead the collaborative effort with 10 other principal investigators and many collaborators from CA and OR.  Together they'll study Grapevine red blotch disease, which threatens the $162 billion US grape industry. The virus causes symptoms very similar to Grapevine leafroll-associated virus, including delayed ripening in diseased grapevines. Significant spread has been documented in both CA and OR, making them the ideal states in which to study GRBV.  Currently, very little is known about GRBV, since the virus was only positively identified in 2012. The aim is to develop sustainable GRBV management strategies.
Learn more about the grant in this article at UC Davis' website.
Category