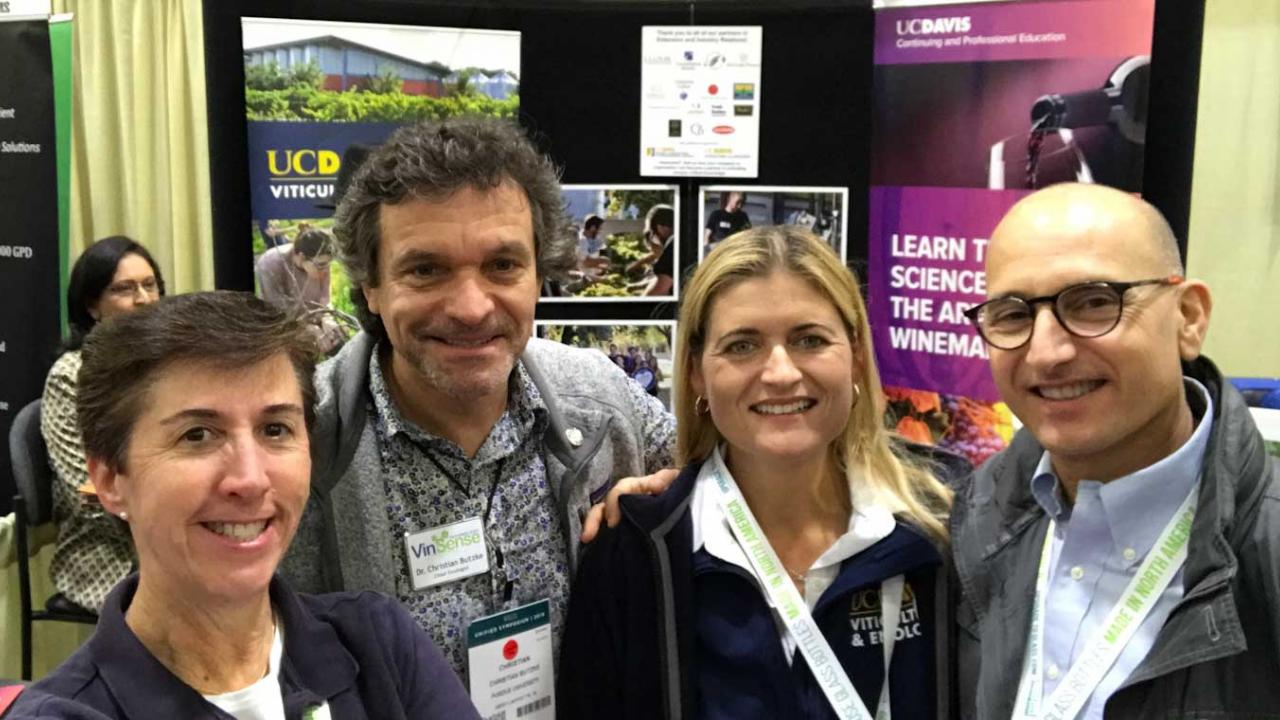 In January, the UC Davis Department of Viticulture and Enology exhibited a booth and hosted a reception at the Unified Wine and Grape Symposium in Sacramento.  The department's professors, cooperative extension specialists, staff and students hosted the booth at different times in order to interact with attendees of the symposium. Folks who stopped by our booth were treated to department brochures, the latest newsletter, a list of upcoming educational programs, Dropstops®, and candy! 
In addition to the booth in the exhibit hall, the Department hosted a reception for alumni, students, faculty, and friends.  This year at the reception, we announced the retirement of Chik Brenneman, our Department winemaker, and we introduced our newest faculty members, Dr. Megan Bartlett and Dr. Elisabeth Forrestel. 
We really enjoyed catching up with all of the alumni and friends that stopped by, so next year, be sure to sign up to attend the reception and stop by the UC Davis Department of Viticulture and Enology booth!
Category