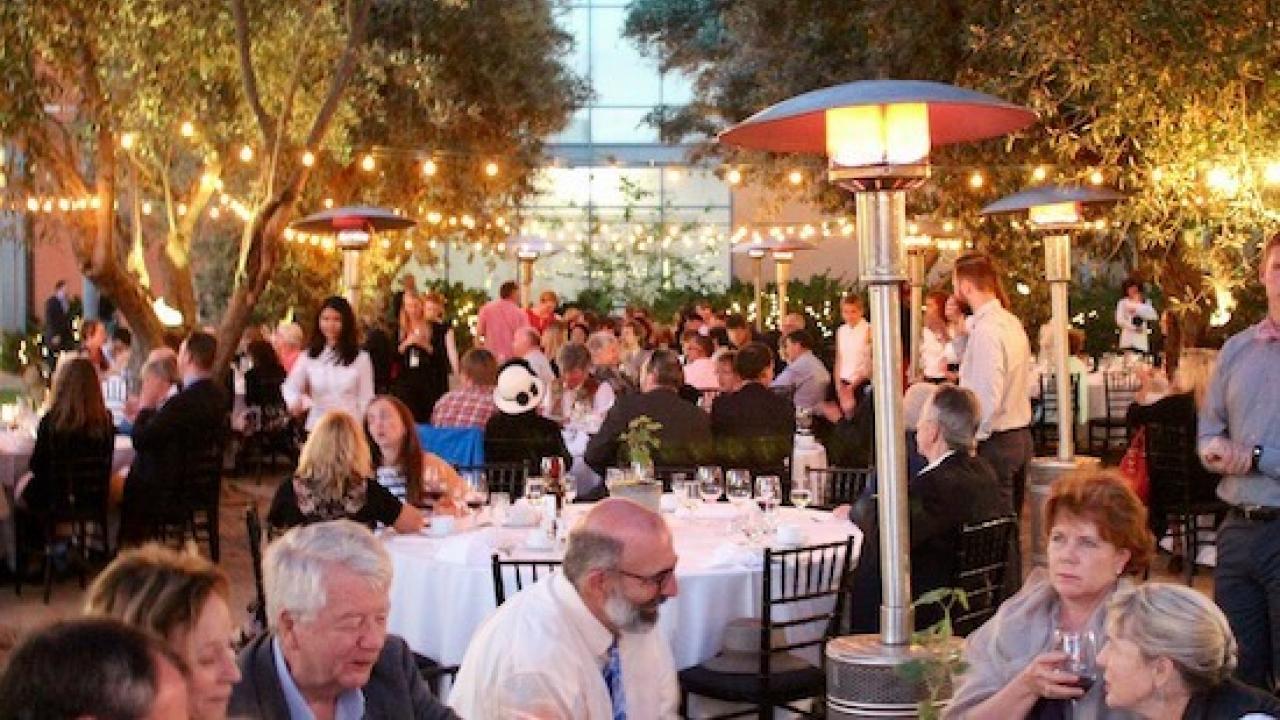 The 2017 Winkler Dinner was held on May 20 in the UC Davis Robert Mondavi Instiute Olive Grove. The dinner, named in honor of the late professor and former Chair of the UC Davis V&E Department Albert J. Winkler, is the annual fundraiser organized and staffed by the students of the Davis Enology and Viticulture Organization (DEVO). The dinner supports all of the club's yearly activities, including tastings, educational immersion trips, guest speaker events, and a student home winemaking program. Most importantly, though, the event funds the international scholarships sponsored by the organization to support active students looking to work harvests abroad. The recipients of this year's awards were Nicole Jolliffe and Zach Stocksdale, who will be heading to Spain and New Zealand respectively. 

When guests arrived, they were met by student greeters and glasses of champagne. Inside, the silent auction rooms were full of wines, artwork, and certificates for weekend getaways generously donated by students, alumni, and friends of the V&E Department. Guests perused these items then made their way to their dining tables in the Olive Grove. 

The dinner also featured a live auction, where guests bid on exciting items such as large format wines from prestigious wineries and luxurious weekend trips. The meal itself was a multi-course experience prepared by renowned local chefs with bright, fresh ingredients. Each dish was accompanied by a carefully chosen wine pairing. The chefs who generously donated their time this year were Michael Broderick, Jay Veregge, Brett Stockdale, Michael Grande, Food Science & Technology student Milo Schuster, and UC Davis V&E alumni Mary de Soto. DEVO was also thrilled to feature coffee service provided by the UC Davis Coffee Center and Peet's Coffee. 

Each year, the Winkler Dinner is not only the premier fundraiser for DEVO, but is also an opportunity for students to meet and extend hospitality to those who support their education. More information and photographs from the 2017 Winkler Dinner can be found at winklerdinner.com.
Category