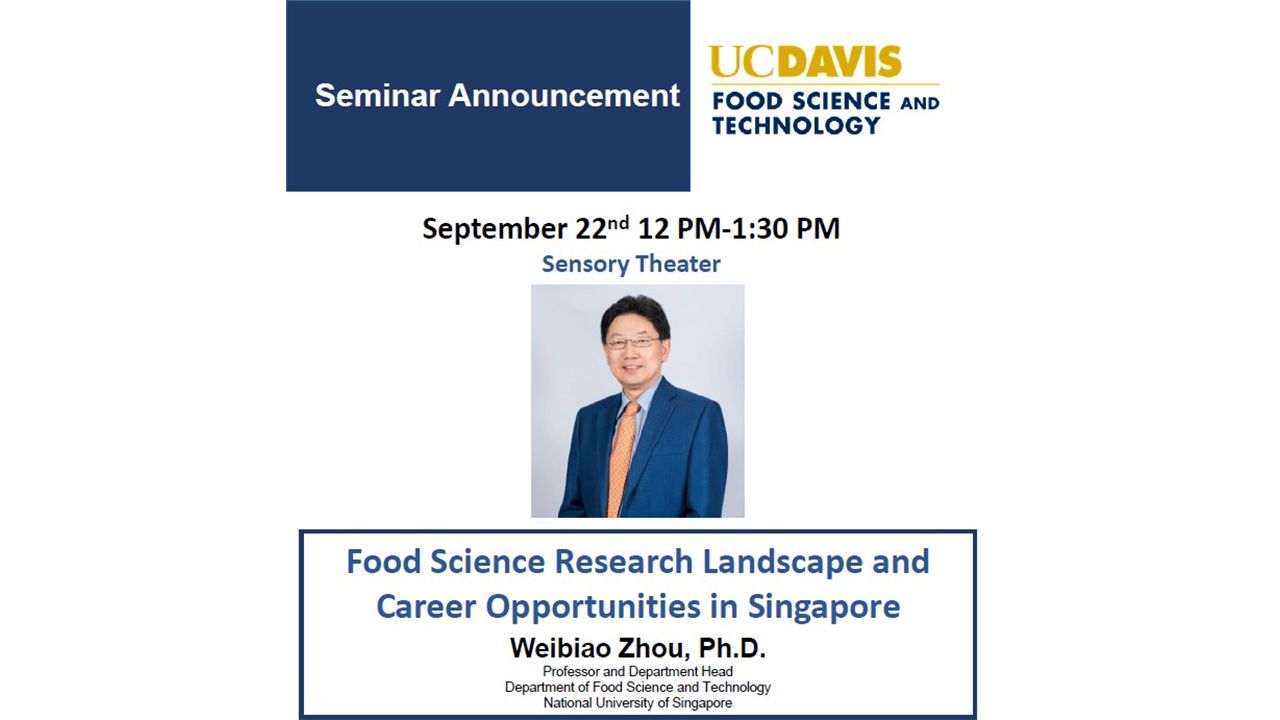 Professor Weibiao Zhou, the Head of the Department of Food Science and Technology at the National University of Singapore, will be here on Friday, September 22nd. He will give a presentation on "Food Science Landscape and Career Opportunities in Singapore" at noon - 1:30 pm in the Sensory Theater.
We invite everyone in the RMI complex to join us.
Pizza and soft drinks will be offered. 
Category