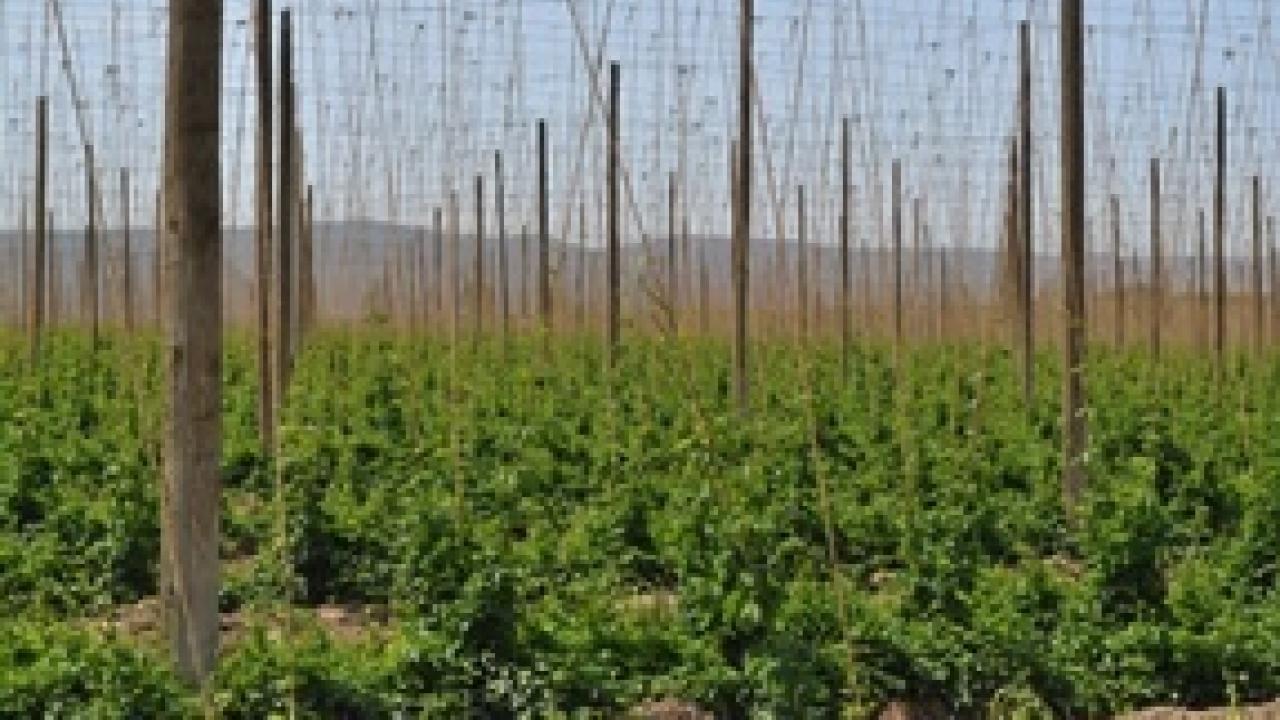 Please join us for a seminar: 

WEDNESDAY, OCTOBER 23, 2013 
2:10 pm, 2045 BAINER HALL 

Topic: 
Automated Hop Twinning Machinery and Technology Development 

Presenter: 

Long He, Ph.D. 

_______________________________________________________________________ 

Abstract: 
The hop plant is usually trained to grow on strings in a commercial production. String twining is a labor intense task in high trellis hop fields, and there is a high demand in the industry to have the operation mechanized. Two different twining prototypes were developed in this research to accomplish the twining process. The results showed that the developed robotic twining prototypes could successfully tie the required knot for high trellis hop production. 

Bio: 
I received my Ph.D. in Electro-Hydraulic Engineering from Yanshan University (China) in 2010. That same year, I joined in Dr. Qin Zhangs team as a post-doctoral research associate in the Center for Precision and Automated Agricultural Systems at Washington State University. The research mainly focused on robotic hop twining machinery, mechanical harvesting for sweet cherries, and a Bin-dog system for apple harvesting. In October 2013, I came to UC Davis and joined Dr. Vougioukas research team. 

Coffee and cookies will be served.
Category