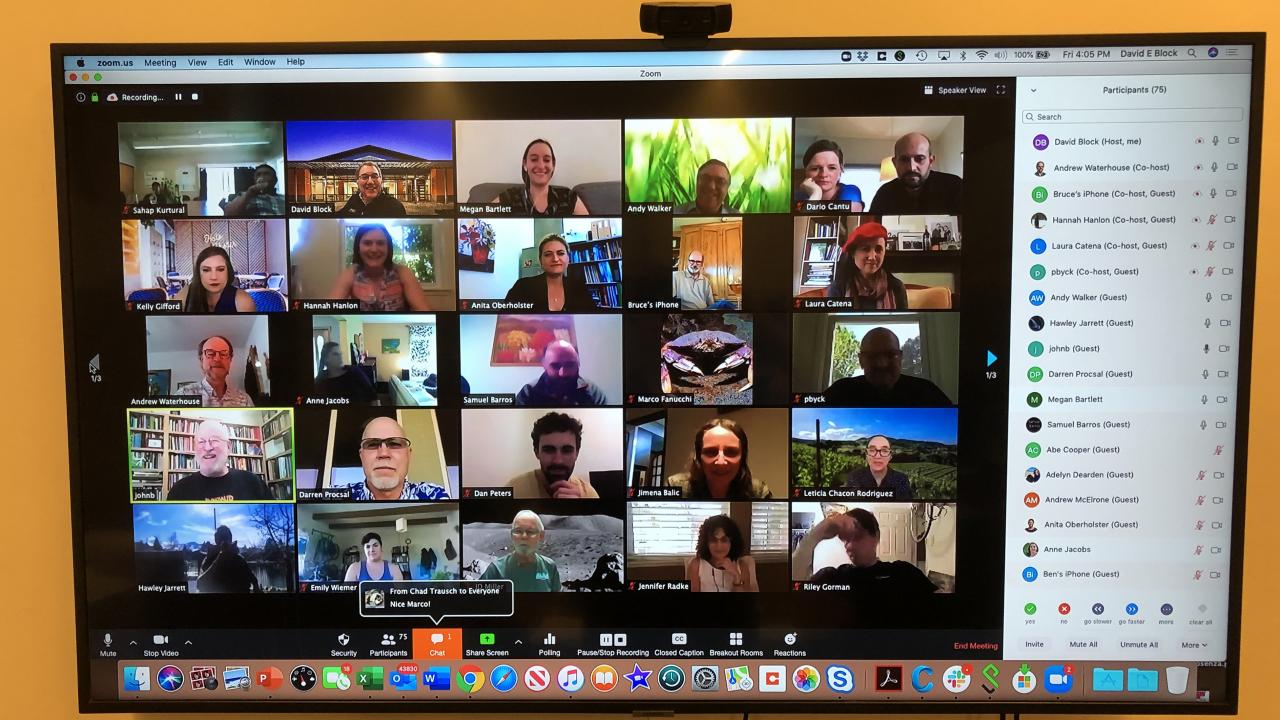 April 15, 2020 marked the 140th Anniversary of the founding of the Department of Viticulture and Enology.  Unfortunately, as many of you know, we were unable to celebrate in person on April 24, 2020 as originally planned. We had previously scheduled a new date of December 9, 2020, however the decision has been made to postpone the event to May 4th, 2021. Due to the current uncertainty around when it will be safe to gather again, we hope that this date will allow more people to attend.
On April 24th, 2020, we held a virtual toast to mark the occasion of the anniversary. 
Speakers included David Block (Current V & E Dept. Chair), Andrew Waterhouse (Past Chair and RMI Director), Peter Byck (Chair, Executive Leadership Board (ELB)), Laura Catena (Vice Chair, ELB), Bruce Cakebread (Alumnus and ELB Member), and Hannah Hanlon (DEVO president, V&E Student), and then there were toasts from around the world.  Participants came from as far away as Portugal, Italy, and Argentina.
Dave Block started things off reminding everyone that since 1880, our mission has been to serve the industry with the best teaching, research, and extension.  UC Davis V&E is the global leader in all parts of its mission.  Our world-class faculty and staff are critical to this mission and over the last ten years, as professors have retired, we have been hiring the best.  In addition, we have world class facilities, but our most important assets are our students and alumni.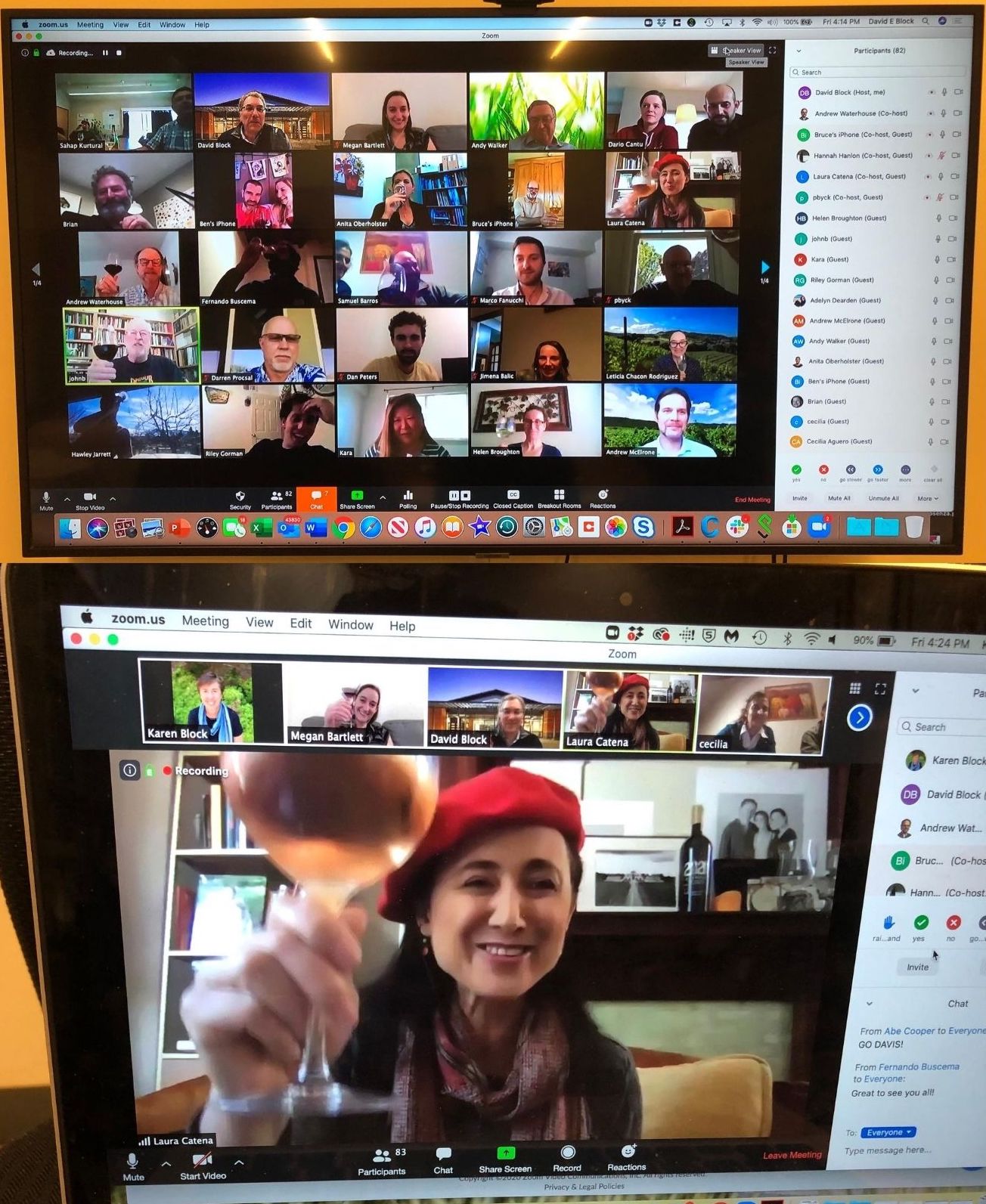 Andy Waterhouse then mentioned that UC Davis should be the first choice to find future employees, as UC Davis V&E graduates have the complete toolbox to be technically skilled and creative.  Peter Byck talked about the kind of work the ELB does to support the next generation of winemakers and vineyard managers, and the significant impact that UCD V&E research outcomes have had on the grape and wine industry.  Laura Catena mentioned that UC Davis is constantly working to supply solutions to current and future threats to both the grapegrowing and winemaking industries.  Then, Bruce Cakebread spoke about how both the research conducted at UC Davis and the alumni who have done that research, are the foundations for current industry success and the return on investment in research is huge.  Hannah Hanlon then spoke about the student perspective and thanked everyone for their support.  Dave started off the toast(s), and then had alumni in 10-year increments toast to 140 years and many more years to come.  More than 86 people joined the virtual celebration.
We originally postponed the 140th Anniversary Celebration to December 9, 2020, thinking that it would be far enough in the future and a safe date to hold the event.  However, as we all know, the trajectory of the virus has not gone as originally predicted or hoped due to several factors.  Therefore, we have reserved May 4, 2021 as the new date for the 140th Anniversary Alumni Celebration.