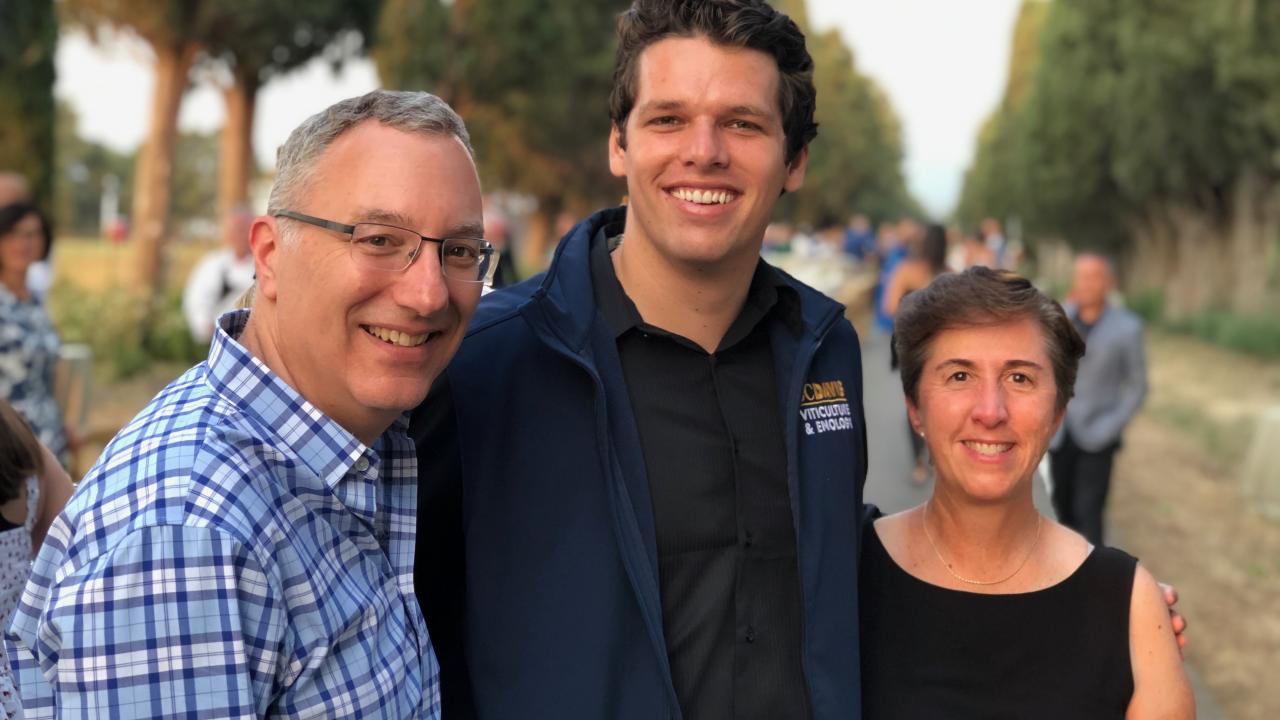 UC Davis Viticulture and Enology has many historical ties to the winemaking regions of Italy.  This includes prominent alumni as well as internship programs that have trained our students and created indelible links to important viticultural regions such as Tuscany.  In the Spring of 2019, an agreement was reached between the University of California, Davis, Department of Viticulture and Enology (UC Davis V & E) and I Greppi, a winery in Bolgheri, Italy, committed to advancing the quality and understanding of wine produced in the Bolgheri DOC.  This agreement annually funds a recent UC Davis V & E graduate to travel to Bolgheri, Italy, to work during harvest. The two current Italian wineries that have this type of program (with UC Davis V & E) are I Greppi and Tenuta Tignanello, each with separate programs, which allow students to work in Italy for a period of up to one year.  "This type of traineeship - explains the Director of I Greppi, Dale Rees Heatley- will allow us to deepen and consolidate the long-term collaboration with UC Davis to associate new university technologies with the Bolgheri winemaking tradition.  To this end, I Greppi is funding a post-doctoral researcher at UC Davis in Professor Ron Runnebaum's laboratory, in addition to the internship in Bolgheri, with the aim of further increasing the high quality of the wines.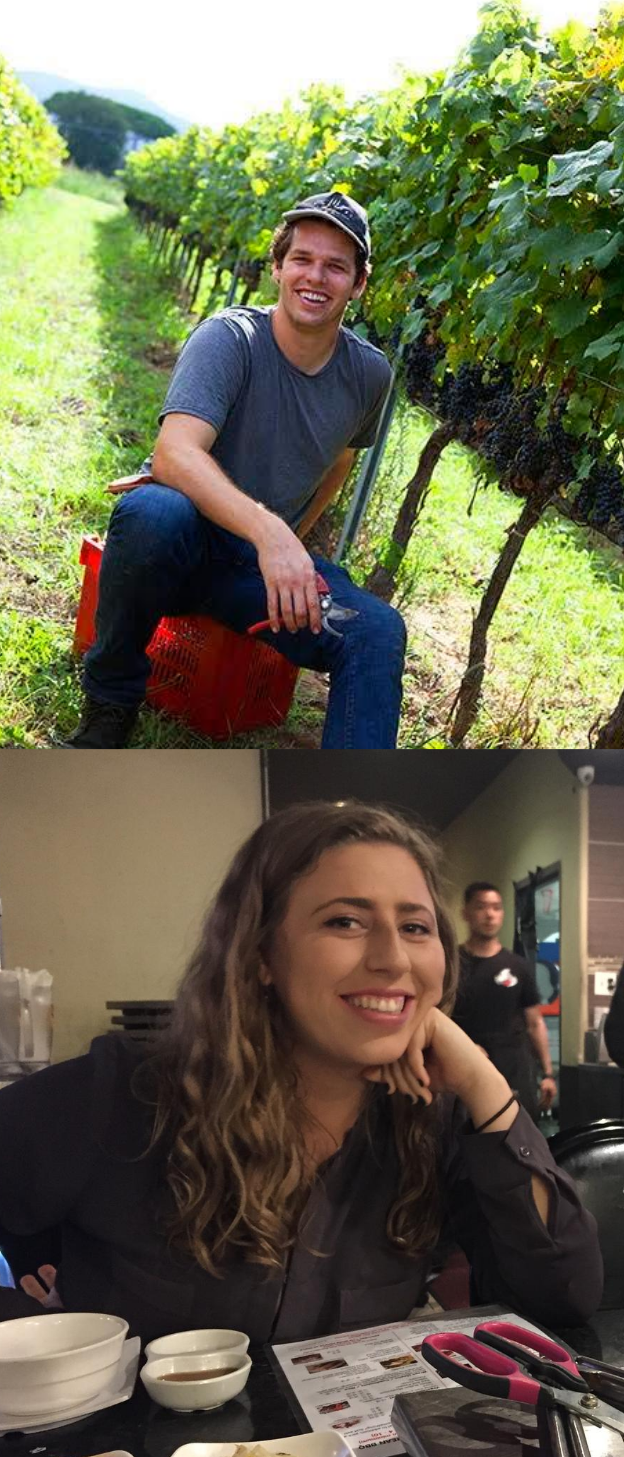 Keaton Crow, a 2019 graduate of UC Davis, was the first V & E student to receive the I Greppi scholarship. He arrived in Bolgheri at the end of August 2019, and he immediately got to work, analyzing grape samples from vines, from various areas of the Bolgheri DOC, to establish their original genetic origins.  The purpose of this collaboration is to allow the Bolgheri region to be described from both an enological and scientific point of view.  Keaton is in the process of developing a research project that will chemically identify Bolgheri wines and compare them with other "premium" wines from around the world. This year he is mainly focusing on the wines from I Greppi, to establish the unique contributions provided by each of their vineyards.  "It is a great showcase - explains Heatley - that the properties have wanted for some time, not only for the prestigious opportunity for qualitative growth in terms of wine, but also as a communication vehicle that goes beyond the usual commercial channels."  In 2019, I Greppi acquired two new future vineyard sites, which will be added to the current 14 hectares of vineyards already in production in the Greppi Cupi area. The first, in order of planting, consists of 5 hectares of Merlot in the Le Sondraie area, which will be used to make the two historical labels. Greppicaia Bolgheri DOC Superiore and Greppicante Bolgheri DOC Rosso, but also useful for the birth of a new IGT (a wine classification created to recognize the high quality of the Super Tuscans, labeled with locality of creation, and generally higher quality than vino da tavola).  The other is located along Via Aurelia, with 5 hectares divided into distinct parcels that will be planted within the first months of 2020.  Keaton has since been hired as the Assistant Winemaker at I Greppi.
The second intern from UC Davis will be Malenca Logan, who just graduated in June 2020.  However, because of the travel ban (due to COVID 19), Malenca is not going to Italy this harvest. She spoke with the folks at I Greppi and they have graciously agreed to let her go to Italy for the 2021 harvest season! Meanwhile, Keaton is moving forward on the project with the Runnebaum Lab and WineXRay, collecting samples of Bordeaux variety juice from different Napa AVAs and analyzing phenolics and other components. In her free time, Malenca will be helping with data collection and maybe some analysis. For harvest 2020, she will be doing a cellar internship at Three Sticks in Sonoma.