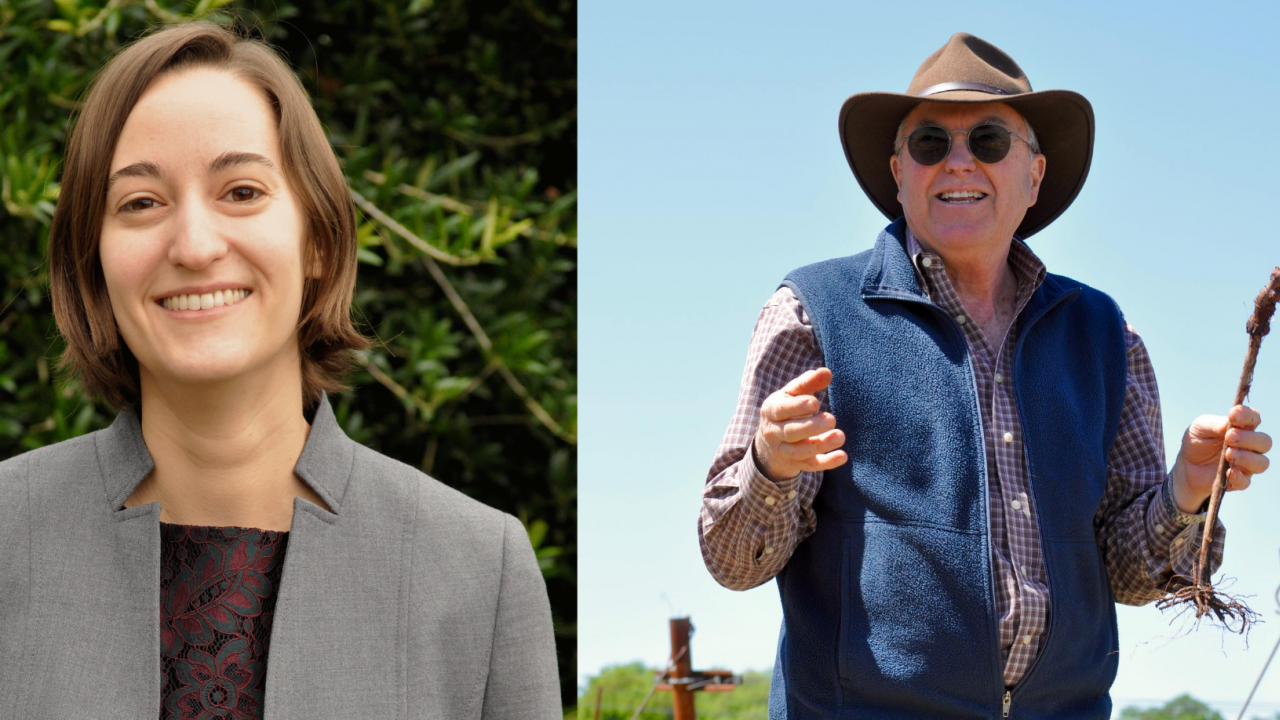 During the Spring 2020 quarter, Drs. Megan Bartlett and Andy Walker had to transition from teaching VEN 101C – Viticultural Practices – in the vineyard to online via Zoom. The class typically focuses on field-oriented experiences in the principles and practices of grapevine production, including vineyard establishment, vine training, trellising, canopy management practices, irrigation and water management, and methods of crop adjustment for improvement of fruit quality. Normally a very hands-on course, Walker and Bartlett adapted to a new way of teaching.  
Dr. Bartlett gave the majority of the formal instruction and lectures, while Dr. Walker focused on what would normally be an immersive environment in the vineyard. While it wasn't a better way to teach the class, they made the best of the situation and recreated the experience as best they could. Dr. Walker took a camera out into the vineyard with two TAs and filmed himself doing exactly what he would have shown students in a traditional class setting. Students watched these videos at a later time and discussed and asked questions via breakouts. Midterms and finals were administered online in an open book format.   
Student engagement was not lost via this format, and while they did not receive the same experience that they would have in-person, the students worked hard to stay engaged and asked insightful questions. 
Overall, the class was successful, but the hands-on experience that is normally a huge part of the class was lost. If students are unable to return to an in-person format in the fall, Dr. Bartlett and Dr. Walker are exploring ways to make the vineyard filming into a live experience so that students can interact via Q&A in real time.