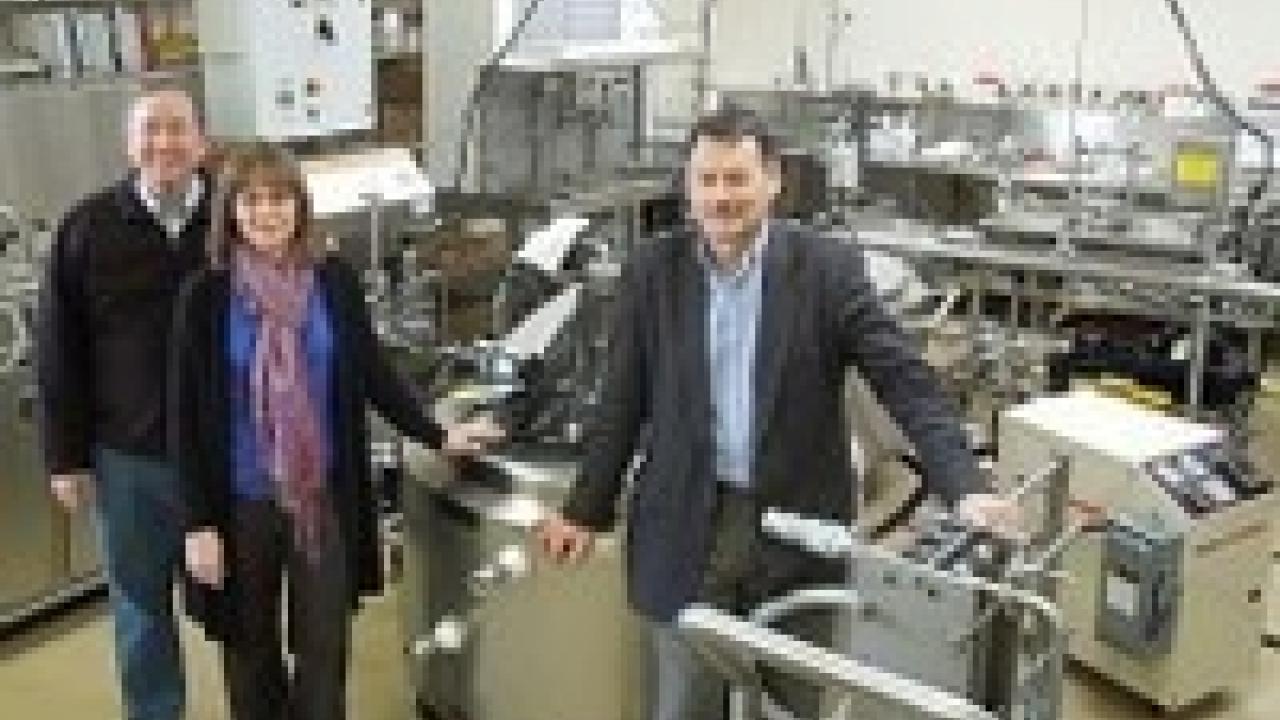 Congratulations to Kyria Boundy-Mills (FST), David Mills (FST and VEN) and Roger Boulton (VEN) who have been awarded a $300K, grant from the Sloan Foundation to study the Microbial Ecology of Wineries and Dairies. This funding is part of the Sloan Foundation's efforts to bring scientists and engineers together to study how building science measurements (airflow, humidity, surface chemistries etc.) influence microbial diversity and transfer within those environments. Importantly, this is the first Sloan Foundation grant focused on the food or beverage production environment and will take advantage of the Robert Mondavi Institute's unique facilities and faculty. Congrats to Drs. Boundy-Mills, Mills and Boulton! 

You can learn more about the other Sloan Foundation-funded studies on the Microbiology of the Built Environment here. 

Learn more about the Milk Processing Lab here.
Category