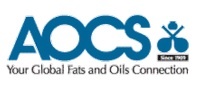 Congratulations to FST Professor Nitin Nitin and fellow authors of the paper "Effect of antioxidant properties of lecithin emulsifier on oxidative stability of encapsulated bioactive compounds." 

At the recent AOCS annual meeting 2014, the paper, which was published in the International Journal of Pharmaceutics-2013 450:129-137, received the best paper award by the Phospholipid Division of the AOCS. The co-authors on this study are Yuanjie Pan, R. Tikekar and N. Nitin. 

Read more at the AOCS Phospholipid division newsletter.
Category