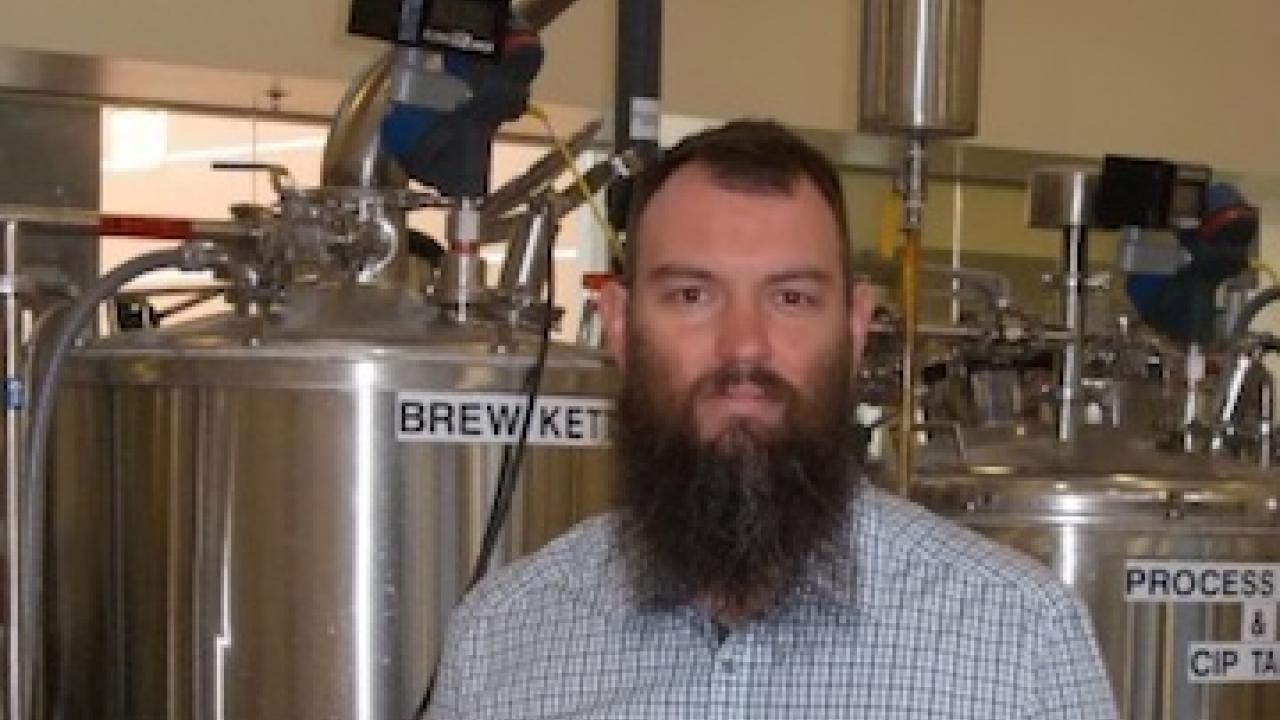 This Spring, the Lagunitas Foundation established an endowment for student support in brewing science to provide an annual Lagunitas Award to a top brewing student. 

UC Davis senior Joe Williams who is in the brewing science emphasis of the Food Science major was selected as the first recipient of the Lagunitas Award. The selection was based on his academic record in brewing science courses; his first place team finish in the annual brewing competition; and his desire to be a brewmaster after graduation. 

Joe said of the award, "It is great to see another industry leader show support for the brewing program here at UC Davis. I am thrilled to be the first recipient of the Lagunitas Award. Lagunitas' generous support of our program will allow me to continue my studies and hopefully allow me to contribute to the brewing industry in the future." 

The Lagunitas Endowment is the fourth endowment established for brewing science at UC Davis and the first dedicated entirely to student support. The Anheuser-Busch Endowed Professorship in Malting and Brewing established in 1997 allowed UC Davis to recruit renowned brewing professor Dr. Charlie Bamforth to continue and extend the programs of brewing education at UC Davis that commenced in 1958. The Michael J. Lewis endowment created in 2008 and named for the previous lead professor of brewing provides broad program support for brewing science and was established by a group of generous alumni and industry donors. 

"We're delighted to have the Lagunitas name associated with our brewing activities," said Professor Bamforth, "our program continues to grow and attract outstanding students like Joe and support from the brewing industry is critical to our mission."
Category