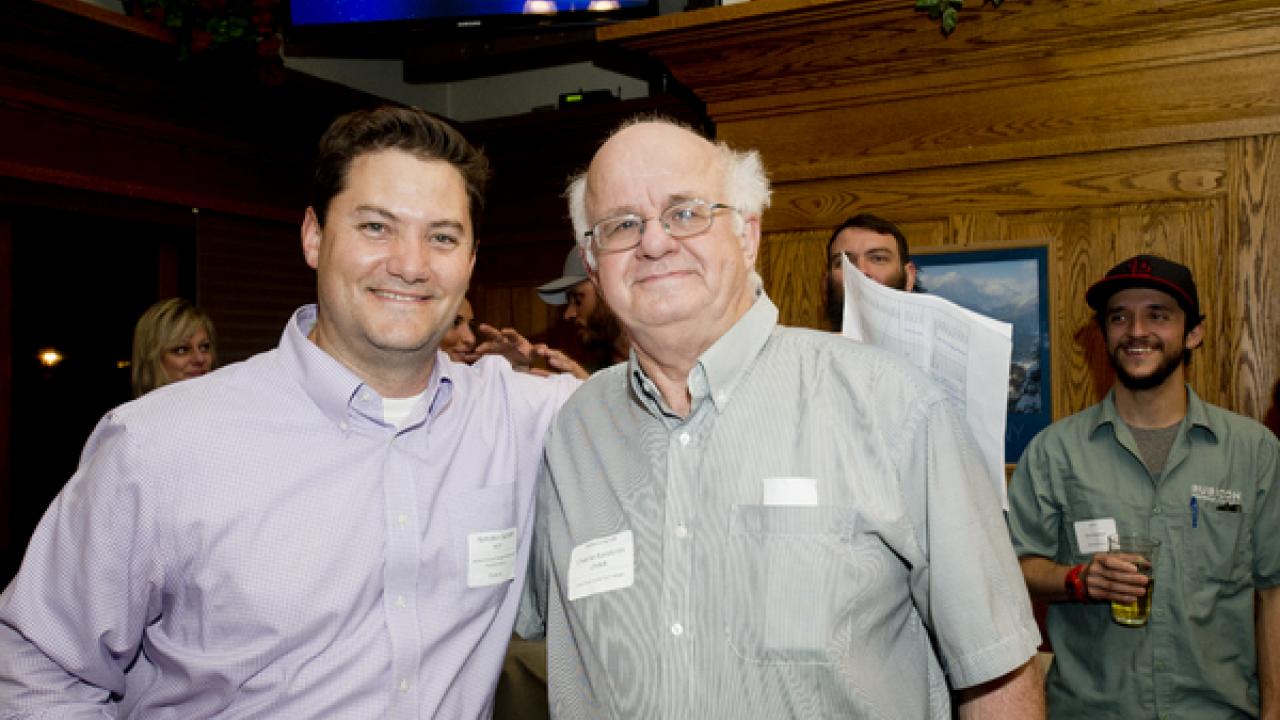 In an effort to bring UC Davis employees closer together and to help forge new bridges between departments, Charlie Bamforth (Food Science and Technology) and Hampton Sublett (Office of the Chancellor) set out to create an "out of the box" team building event; an Inter-departmental Employee Brewing Competition. The general premise being that teams would self-organize and brew their own beers offsite, within specific competition styles and guidelines. Then, the teams would come together at a large mixer while their beers were judged by regional professional brewers and UC Davis brewing students. 

The mixer was held on the evening of April 9th at Sudwerk Brewery and Restaurant (who donated their banquet room) and by all accounts was very well received by the participants as they mingled, sharing each others creations. Approximately 150 employees attended the event, on 24 different brewing teams and representing over 50 different campus departments. 

Of particular significance was the fact that the event brought together people from all different parts of campus, Technologists & Business people, Academics & Administrators, and Executives & Staff. One participant said, "I've met several people tonight that I've been exchanging emails with for years, but have never met in person, this has been great." A big thank you to our Volunteers: Erica Aichwalder, Trina Giardino, Leah Sullivan. Who knows, this just might become an annual event.
Category