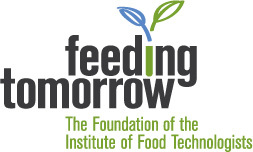 Congratulations to Evann Dufort, Kelly Hutmacher, Morgan Rease and Adley Tong, for each winning a Feeding Tomorrow scholarship to apply toward tuition or other educational expenses! 

These scholarships honor students not only for their academic achievements, but also for the impact that their innovative work will have both on the global food system and on the food supply. 

For more information on Feeding Tomorrow, The Foundation of the Institute of Food Technologists, visit http://www.feedingtomorrow.org.
Category