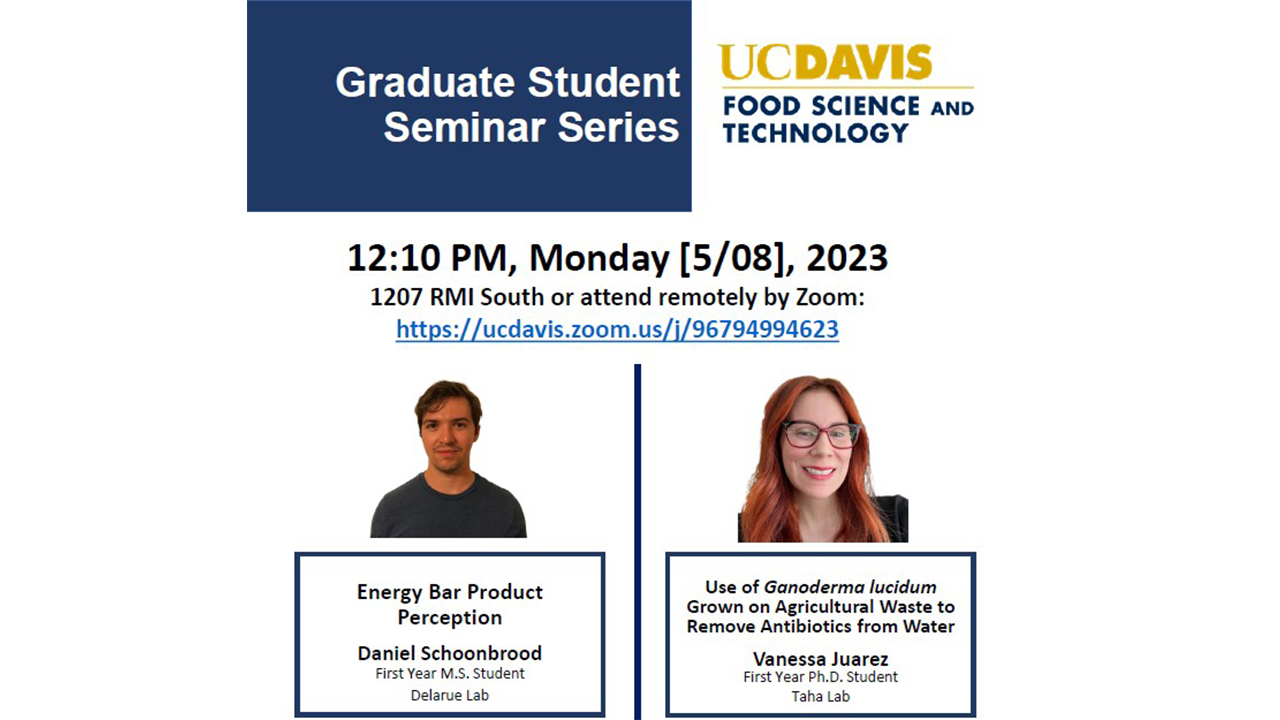 The sixth in the 2023 Spring FST 290 Seminar Series will be held Monday, May 8st from 12:10 pm to 1:00 pm. 
In-person in room 1207 Robert Mondavi Institute South, or attend remotely by Zoom:
https://ucdavis.zoom.us/j/96794994623
Daniel Schoonbrood, first-year M.S student in Delarue lab, will present, "Energy Bar Product Perception".
Vanessa Juarez, first-year Ph.D. student in Taha lab, will present, "Use of Ganoderma lucidum Grown on Agricultural Waste to Remove Antibiotics from Water".
Category