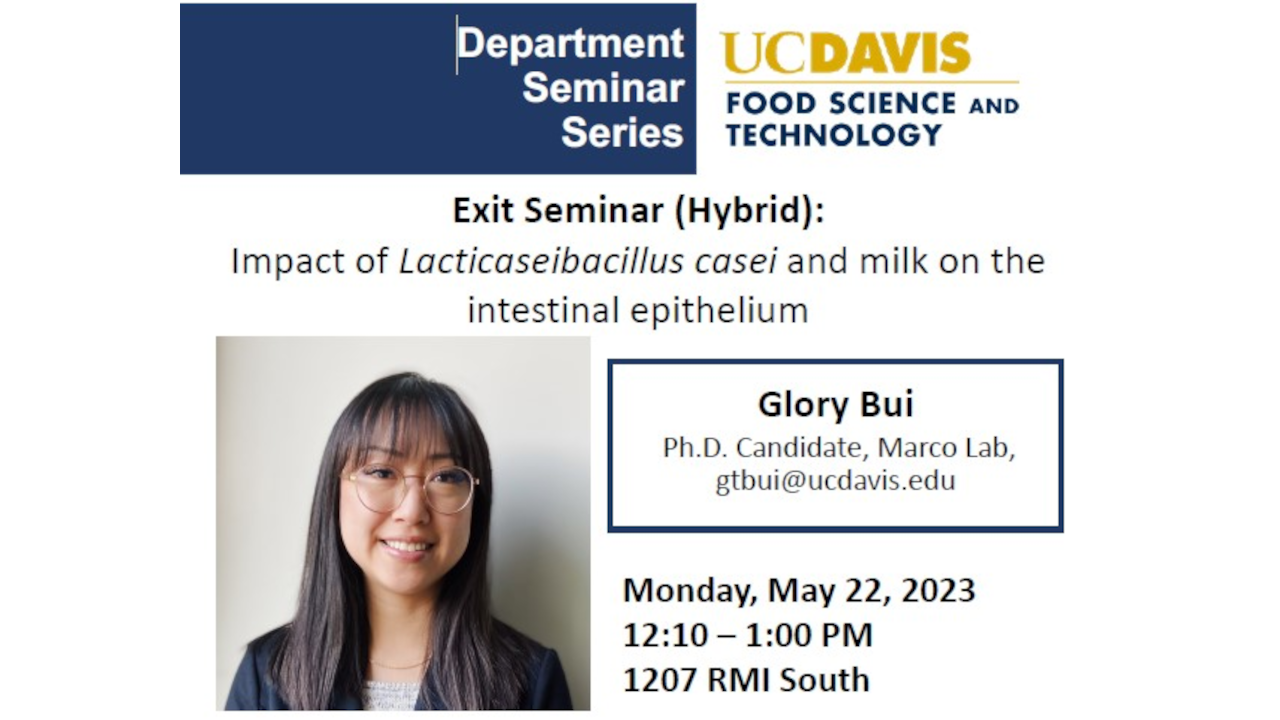 A Graduate Exit Seminar will be held Monday, May 22nd from 12:10 pm to 1:00 pm. as part of the 2023 Spring Department Seminar Series. 
In-person in room 1207 Robert Mondavi Institute South, or attend remotely by Zoom:
https://ucdavis.zoom.us/j/96794994623
Glory Bui, Ph.D. candidate in Marco lab, will present her Graduate Exit Seminar, "Impact of Lacticaseibacillus casei and milk on the intestinal epithelium".
Category