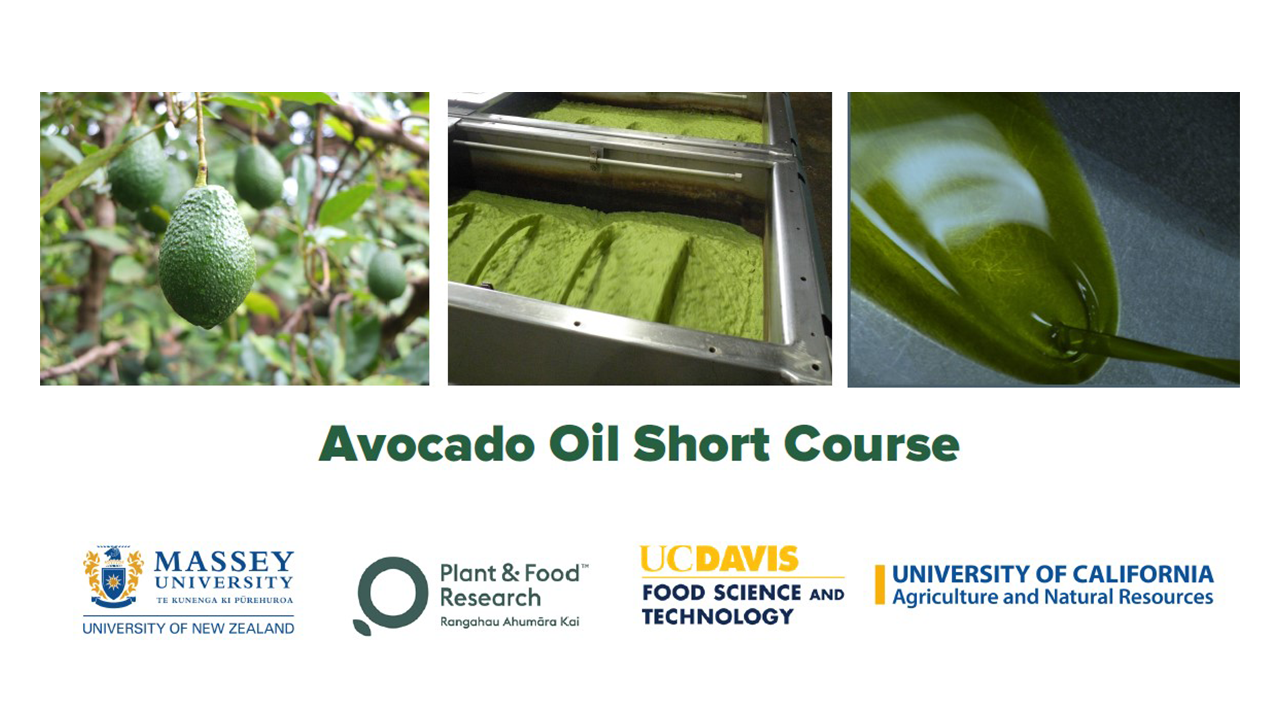 FST's Dr. Selina Wang and three instructors from New Zealand, pictured at right, are pleased to present their first Avocado Oil Short Course for FST Cooperative Extension. The course includes six pre-recorded lectures and one live-Zoom question-and-answer session with the instructors (with a choice of three dates in August for the Q&A session). 
Topics will cover pre-harvest and post-harvest of avocados, extraction of avocado oil, further processing of crude avocado oil, quality and purity standards, and adulteration protection. It is designed for avocado producers, professional buyers, importers, and distributors. 
The course will help participants gain an understanding of factors that affect chemical parameters of avocado oil and develop skills to interpret the laboratory results so that producers, professional buyers and importers will be equipped to make the best post-harvest, processing and purchasing decisions for their companies.
In our research, we found there are quality and purity issues in avocado oil. So we designed this course for the processors of refined and unrefined avocado oils as well as professional buyers to ensure the avocado oil they make or purchase are of good quality and pure.  - Dr. Selina Wang
In this UC Davis News story from 2020, "Study Finds 82 Percent of Avocado Oil Rancid or Mixed With Other Oils", Wang describes her lab's research findings that gave rise to the need for standards to protect consumers and the industry, and for courses such as this one.  
Registration is open at the course page, here: https://ucfoodquality.ucdavis.edu/avocado-oil-short-course, where you can find a brief agenda and a course preview video. Course flyer is below. 

Category