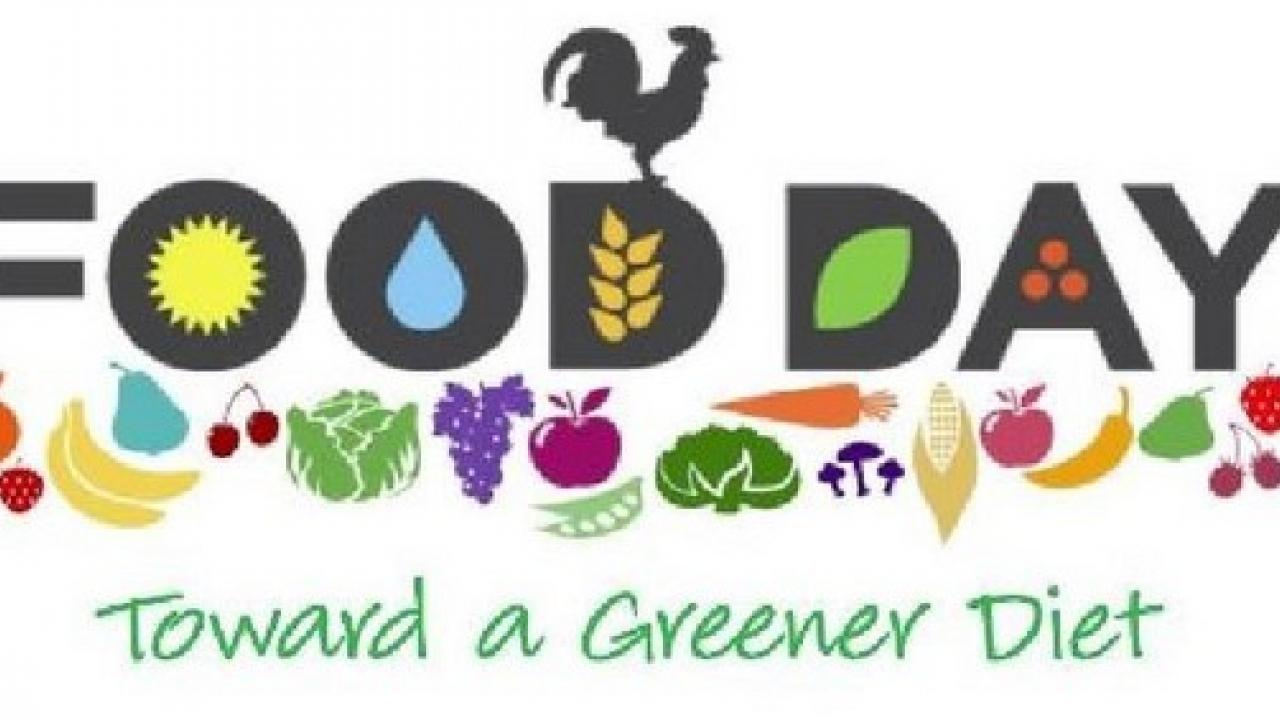 * Food Day is October 24. Make your UC Food Day pledge to show support for real food and informed, ethical food policy. 
* Take the short scored quiz, 14 Questions that Could Save your Life and the Planet. Simply describe your typical weekly diet to see how it impacts your health, the environment and animal welfare. 
* Visit our Food Day Website to see what's going on around campus for Food Month!
Category