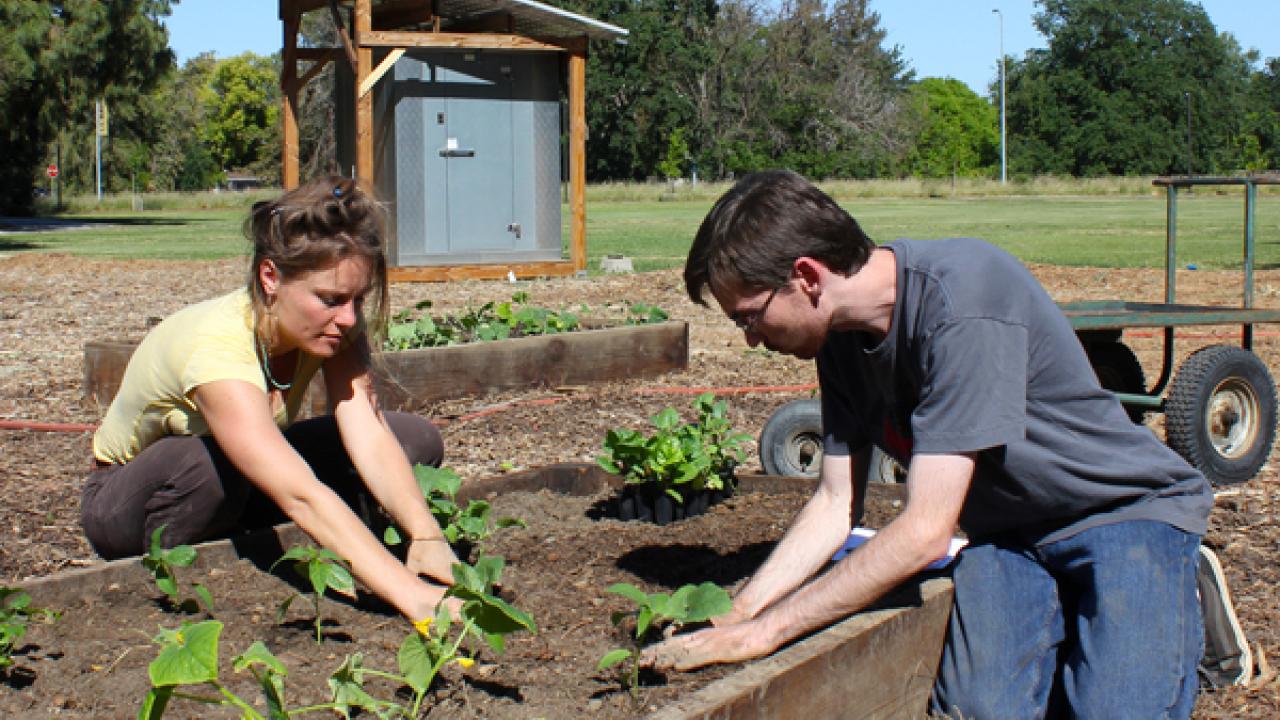 Grand Opening: Horticulture Innovation Lab Demonstration Center 
When: 2 p.m., Friday, Oct. 16, 2015 
Where: On Solano Field at UC Davis (map) 

For World Food Day 2015, please join the Horticulture Innovation Lab in celebrating the opening of its new demonstration center on campus. The new outdoor center displays African and Asian vegetables, along with technologies that the Horticulture Innovation Lab team uses around the world to help smallholder farmers better grow fruits and vegetables. 

The public is invited to attend this free outdoor event, beginning at 2 p.m. with brief remarks from: 
· Rep. Ami Bera 
· Helene Dillard, dean of the College of Agricultural and Environmental Sciences 
· Allen Van Deynze and Howard-Yana Shapiro, of the African Orphan Crops Consortium 
· Elizabeth Mitcham, director of the Horticulture Innovation Lab 
There will also be a ceremonial planting, in lieu of a ribbon cutting, to officially open the center. 

Guests can enjoy light refreshments and explore the new center. Other campus and community organizations will also share information about their agricultural development work. Event participants are invited to take home a souvenir plant, one of several varieties of amaranth grown in parts of Africa and Asia as a nutritious leafy vegetable. 

More background: The theme for World Food Day this year focuses on how agriculture can break the cycle of rural poverty. The Horticulture Innovation Lab harnesses the academic strengths of UC Davis in fruit and vegetable sciences to help improve the livelihoods of smallholder farmers in developing countries. The program is funded by the U.S. Agency for International Development as part of Feed the Future, the U.S. governments global hunger and food security initiative. The new demonstration center is also part of the UC Davis GATEways Project, in partnership with the UC Davis Arboretum and Public Garden. Learn more about this new demonstration center or save this calendar event. 

Questions? Please contact horticulture@ucdavis.edu. 

Flier attached too. Please share with others who might be interested. Thank you!
Category