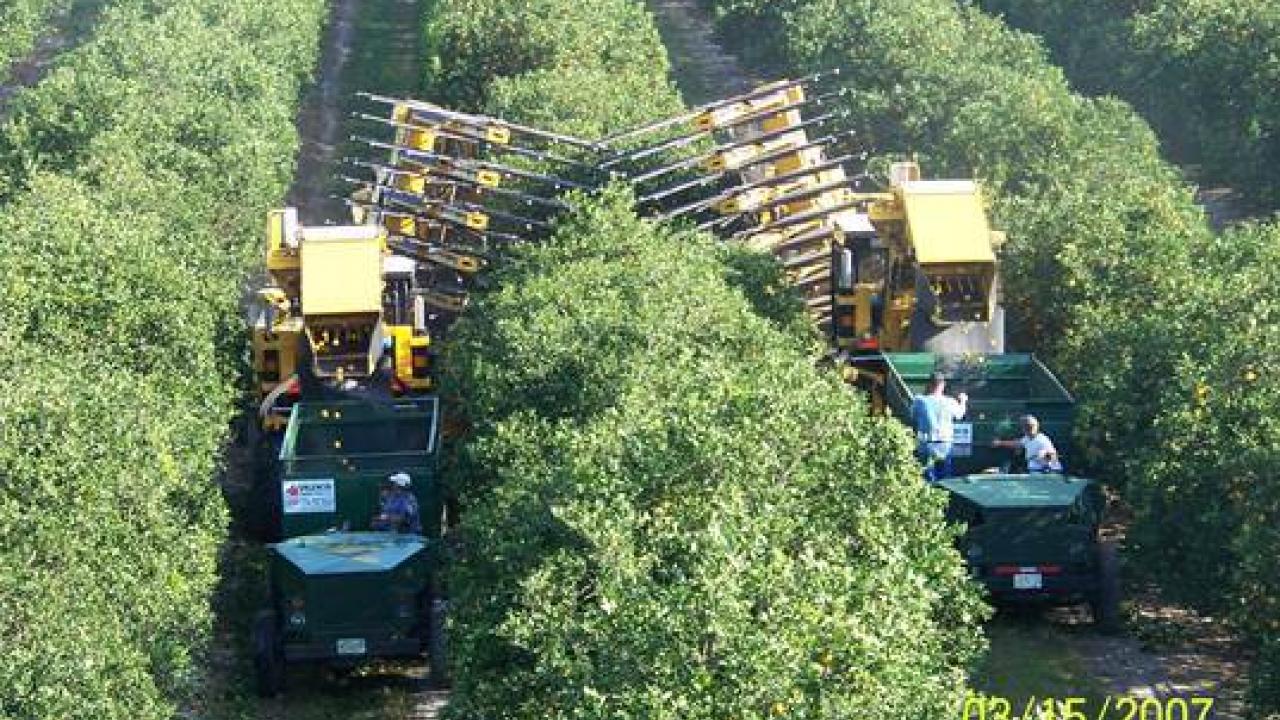 Please join us for the BAE weekly seminar 

Tuesday, October 28, 1:10 2:00 pm, 2045 Bainer Hall 

Topic: "Developing and Adapting Mechanical Harvesting for Tree Crops" 

Presenter: Luis Ferguson 

Abstract 
Developing mechanical harvesting for any tree crop requires a multidisciplinary team with a simultaneous approach to multiple goals. First, the agricultural engineer defines the principal of removal. He, the horticulturist, and the food scientist determine if the method of removal produces a marketable product without producing lasting damage to the tree. Then the engineer, horticulturist and agricultural economist determine how to adapt the orchard to produce harvesting that is logistically and economically competitive with hand harvesting. The team must then produce an extension education program that can convince the tree fruit industry to adapt. And finally, the commercial harvester fabrication industry must produce the harvesters for the industry. If the technology is adopted, it must then be monitored for continuing efficiency and competitiveness. 

Coffee and cookies will be served.
Category