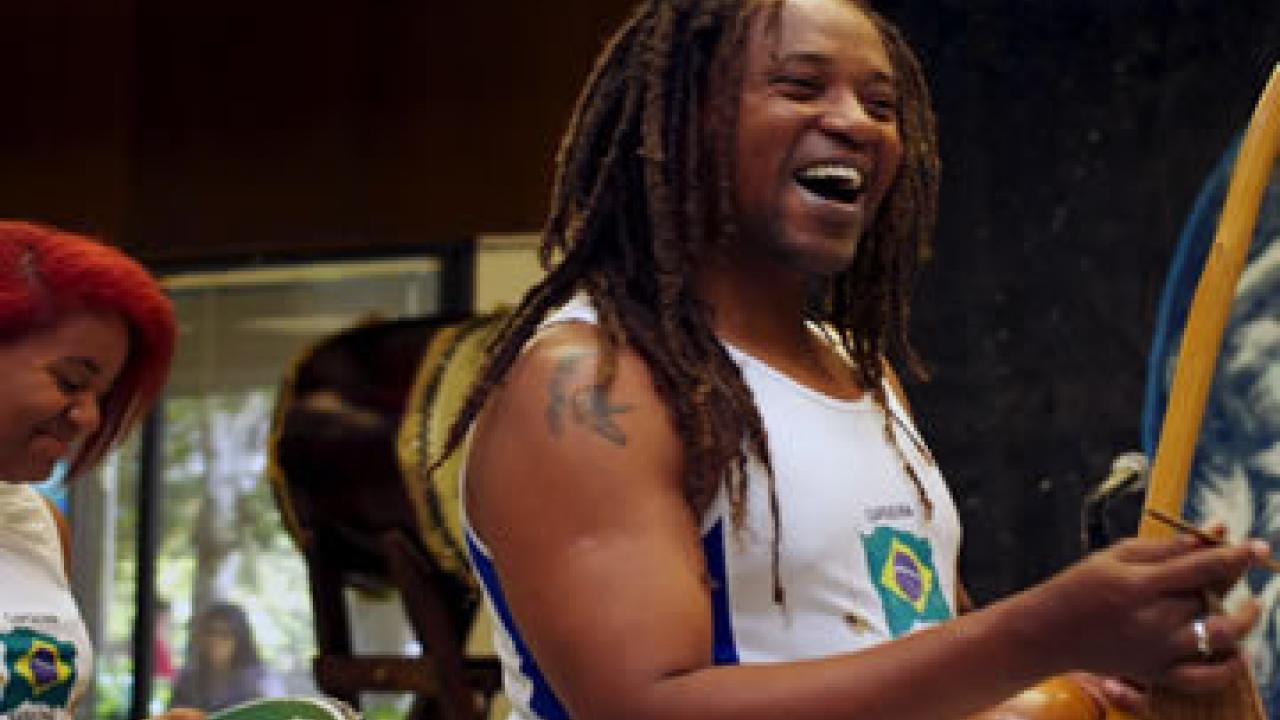 This is a free-admission party celebrating "unity in diversity" with music, food, song, dance, culture tables, arts and crafts sales and activities for children. "No alcohol will be served, this is a family event," said Elisabeth Sherwin, executive director of International House Davis. 

"We expect more than 3,000 people to attend. "This is the fourth year that we have committed to holding this joyful event and for the first time it will be held in Central Park," she added. "The city of Davis is a co-sponsor. 

"This also is a fundraiser for International House," Sherwin added, "so to buy an ad in our full-color program and show off your business' commitment to diversity, please contact me at dir@internationalhousedavis.org." 

Already, seven arts and crafts vendors have committed to tabling on Oct. 5 from noon to 5 p.m. They are: artwork by Stuart Ratcliff, El Maya crafts from Guatemala, Shelly Hird Designs with Jesus Sosa from Mexico, Washoe Tribal Jewelry, Culture Collection African-American gifts, Kat's Originals from Hawaii and the Arbuckle Fiber Co. selling knits and yarn. 

"As in years past, the stage will be alive with dancers, an international fashion show, drummers and musical groups," she said. International food choices and nonalcoholic drinks will be available for purchase. Families will be able to eat lunch at tables or picnic on the grass. 

Several businesses and nonprofits also will be tabling in October including the American Association of University Women, Pilates for Bodies, Lyon Real Estate, Progressive Business Exchange of Davis, Creative Hair and Spa, Services for International Students and Scholars at UC Davis, Mercy Cancer/Dignity Health, Greystone Apartments and The Alive Network. 

If you are interested in joining this great event, consider the following: business tables rent for $150, nonprofit tables rent for $150, selling vendors rent for $100 and food vendors rent for $300. Contact Sherwin for more information at (530) 753-5007.
Category