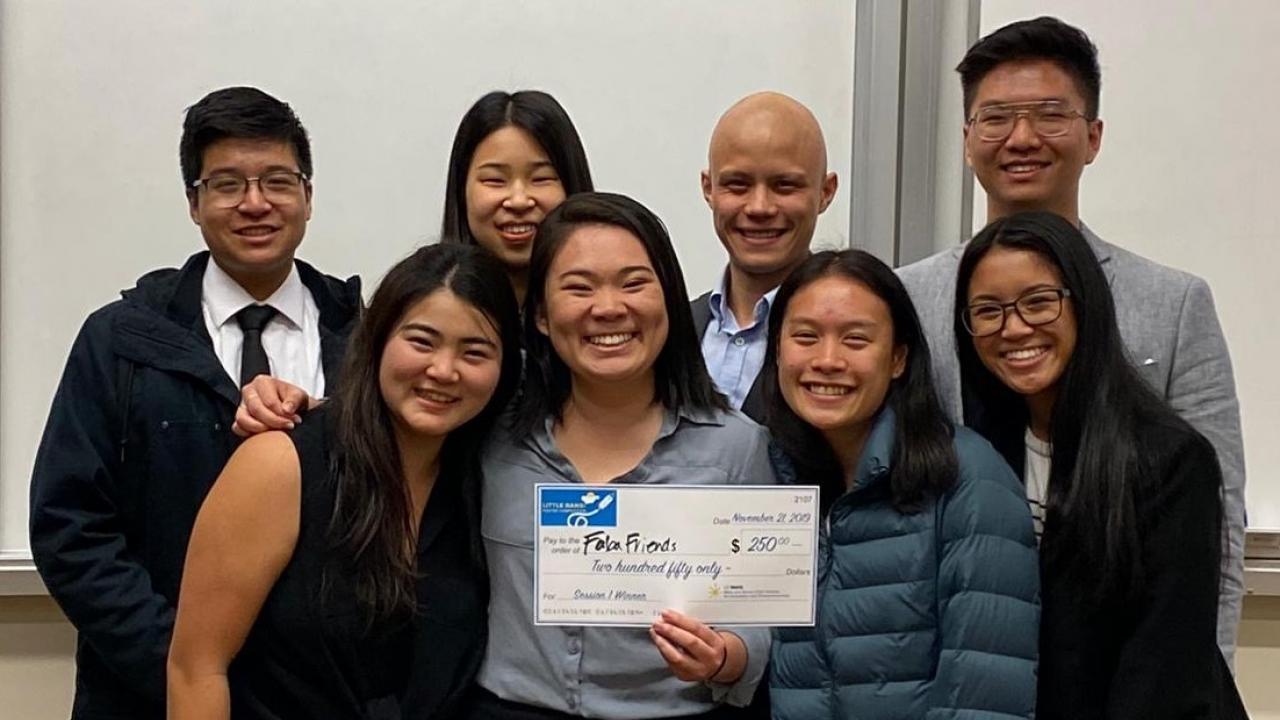 Congratulations to UC Davis Food Science and Technology's Faba Friends Product Development Team for winning second place in the 30th Annual IFTSA & Mars Product Development Competition!   The competition was part of SHIFT20 (IFT's virtual annual expo, held June 22-23rd).  The team consisted of recent graduates Kat Fernandez (team captain), Josh Bjurman, Jacqueline Yee, and Amanda Ting, and 4th year undergraduates Mirai Miura, Andy Leung, Myhan Nguyen, and Thomas Nguyen. 
Their Faba Friends product is a plant-based, bite-sized frozen dessert filled with a creamy aquafaba center and coated in chocolate; it is dairy, nut and soy-free.  The sustainable product was designed to meet both the needs of children with allergies and to use upcycled products (aquafaba from chickpea processing) to manufacture a frozen treat that avoids common allergens; uses a waste stream; and is delivered in a compostable pouch.  
You can see the team present all the details of their Faba Friends product development process in the video here. (The FST team presentation starts at approximately minute 15:50; the video is 1 hour 24 minutes total).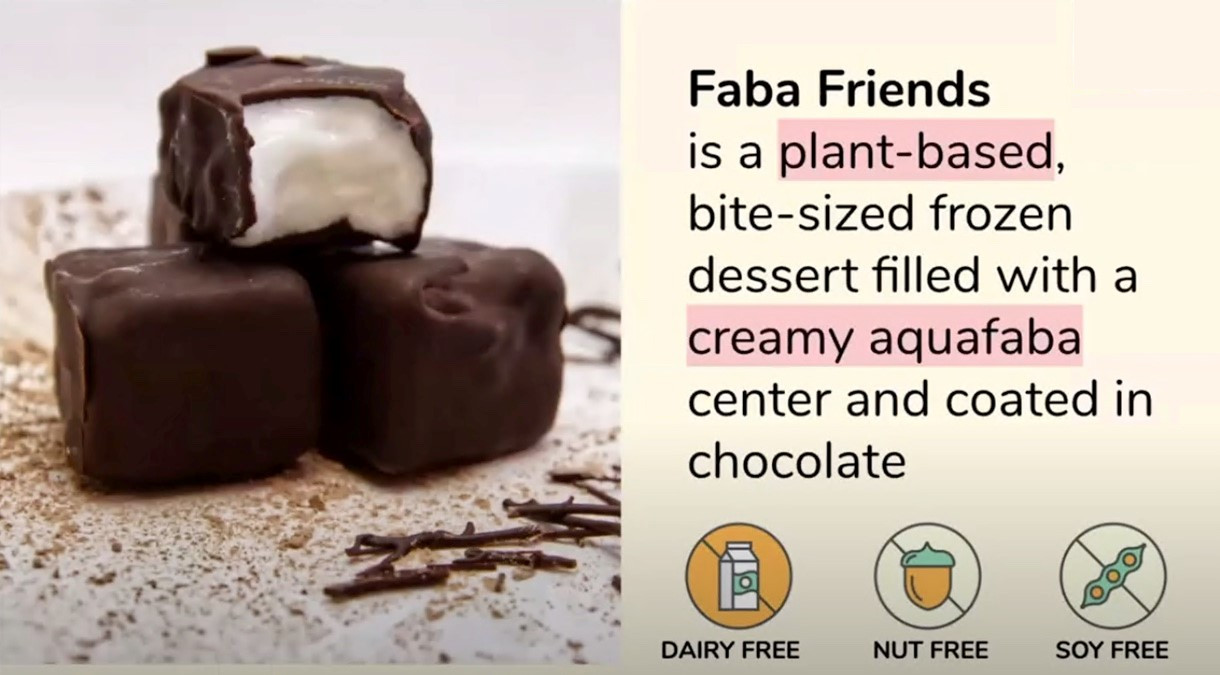 Category