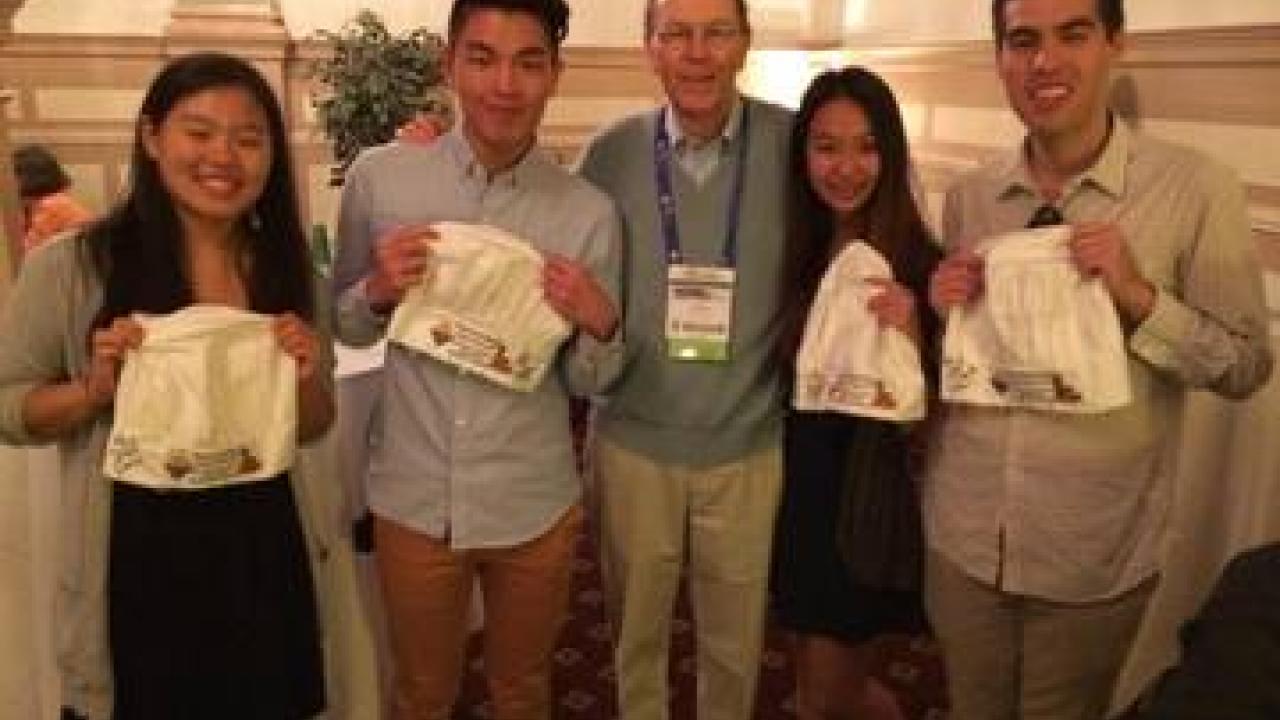 Four FST undergraduate students won the American Chemical Society's "C4: Communicating Chemistry: California Cuisine" student competition. The team consisted of FST students Efran Tash, Vivian Hsiao, Nopmanee Suvapatrachai, and Arunwong Opastpongkarn, and their entry was Green Tea Avocado Macarons. Contestants were to give 10 minute presentations on an aspect of food chemistry related to Communicating Chemistry: California Cuisine to a judges panel consisting of culinary and chemistry professionals, and an audience of about 50 ACS members. Presentations had to be modeled after a TV cooking show and needed to include live demonstrations alongside explanation of underlying chemistry. 

The team competed against Stanford, Fresno State at the Art Institute of San Francisco, in front of judges Harold McGee (author of On Food and Cooking), Guy Crosby of America's Test Kitchen, and Chef Mark Davis (Director of the Culinary School at the Art Institute). 

The entry video that brought the team to the finalist segment of the competition can be viewed here.
Category